Danish
Worldwide, Eilersen is synonymous with unbreakable quality, detailed craftsmanship and rich tradition. It is thus no surprise that the designer furniture industry eagerly stands up whenever this brand releases new designer sofa models. These past few months, four brand new designer sofas have been released by this illustrious brand. While we have already briefly mentioned this in an earlier article, this time, we're going deeper. Now, without further ado, let's take a look at what these new models offer.
Session
Upon sighting a Session, what becomes immediately apparent is its slim, stainless steel legs and semicircular armrests. Although it appears delicate, this designer sofa offers immeasurable strength and comfort for those fortunate enough to own one.
This designer sofa possesses a fixed back and two loose cushions that can be moved around in any way you wish. A mixture of foam and down feathers ensures optimal comfort and lasting resilience. Like all of Eilersen's designer sofas, Session is a modular masterpiece. It can customized in a variety of ways, such as upholstering it with premium leather.
Slope
Eilersen's designer sofas appear deceptively simple and the Slope is no exception. Engineering this piece of design took innumerable calculations and years of experience in crafting furniture. In addition, the materials used to manufacture this designer sofa are chosen with the goal of offering the optimal lounging experience. Absolutely nothing has been left to chance.
If you are seeking a designer sofa with thin lines, soft cushions and character, then the Slope is the one for you.
Drop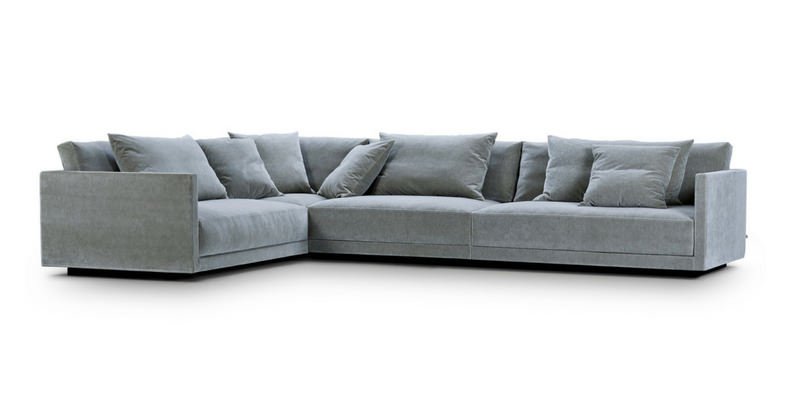 Looking to fill that empty corner of your living room? Do consider the Drop in its L-shaped form. Its short and concealed legs make it seem like it is floating a few centimeters above the ground, offering a semblance of luxury. But of course, the true test is when someone sits on this designer sofa. Drop, without question, offers hours upon hours of relaxation. As for its design, the Drop is the perfect marriage of tight and soft lines that is well known in the Eilersen brand.
To up its comfort factor, purchase several luxurious down cushions of different sizes and scatter them across the majestic seats of the Drop sofa.    
Slimline
Comfort should never be sacrificed in the pursuit of excellent design. In the designer sofa industry, Jens Juul Eilersen is exceptional in balancing the two. Although the Slimline is as thin and minimalistic as a sofa can be, it also offers a level of comfort that ties all Eilersen sofas together.
The Slimeline doesn't just challenge gravity. It also challenges furniture making conventions, reminding us, once again, why Eilersen is a long-time pioneer in the designer sofa industry.
To experience the unquestionable comfort that Eilersen's sofa brings, visit our showroom located in Pasir Panjang, Singapore.
Lounge Chairs – the furniture equivalent of the sports car. In the last few decades, these upholstered isolation chambers have risen to become status symbols, particularly for men. In the world of Scandinavian designer furniture, a number of lounge chairs have become instantly recognizable, even by those who know close to nothing about luxury furniture. At Danish Design Co, we are proud to represent these iconic designs:

Ox Chair (1960s)
The ultimate expression of masculinity is embodied by the Ox Chair, designed by none other than Hans Wegner. Although it started out as one of Wegner's more humorous designs, this classic eventually became one of Wegner's personal favorites. He even had one in his living room! As for the rest of the world, the Ox Chair grew to become a designer furniture icon, bagging several prestigious awards along the way. Dress it up in premium leather and you'll have one of the most powerful and sculptural chairs in the market.


Chieftain Chair (1940s)
Step back a couple of decades and be introduced to one of Finn Juhl's masterpieces – the Chieftain Chair. In the world of designer furniture, the Chieftain Chair exists on an entirely different level. Even for Finn Juhl, its conceptualization was unique as well. Here's why: Finn Juhl is well known for creating small, handy chairs, like the 45 and 46. The Chieftain, with its wide frame and tall back, is the complete opposite of that. Today, the Chieftain stands strong in the designer furniture market and continues to serve as a source for inspiration for aspiring designers.    


Corona Chair (1960s)
Over the years, this iconic lounge chair by Poul M. Volther has been featured in a great number of films, fashion editorials and music videos. Inspired by the structure of the human spine, the Corona is designed to be light and yet, strong. It was, without doubt, born to be a classic. It became a hit in the designer furniture market and has remained as such in the decades that followed. 


Spanish Chair (1950s)

Inspiration can be found anywhere. For Børge Mogensen, he found his for the Spanish Chair during a tour through Spain. In areas that were greatly influenced by Islamic culture, he came across a traditional sort of chair with wide armrests. Combining this with his flair for creating functional furniture, Mogensen fashioned the famous Spanish Chair. Similar to other pieces of designer furniture, only the finest materials are used to craft the Spanish Chair. But unlike most, the Spanish Chair only grows more beautiful with time.
 


Egg Chair (1950s)
Arne Jacobsen was a pioneer in the world of designer furniture in many ways. However, one particular design stands above the rest – the Egg Chair. In 1958, Arne Jacobsen was commissioned to design the Royal Hotel in Copenhagen. He was tasked to design every element of the hotel, from the interior to the furniture within. For the lobby and reception areas, he conceived the egg chair, which is crafted using methods unknown to the designer furniture industry before then.
In Singapore, Danish Design Co is the exclusive retailer of a majority of these iconic designs. Do drop by for a visit to indulge in the luxury.
---
What makes a great bed? Few people can answer that confidently and even fewer know the right answer to it. Those at DUXIANA, makers of the most legendary bed in the world stand by one philosophy: A luxury bed is only great if it meets YOUR needs. The question for high quality bed manufacturers is thus this:
How does one make a designer bed that adapts to the needs of the customer?
The team at DUXIANA already has the answer.  
The Pascal System

This ingenious cassette system is hidden beneath the surface of our luxury beds. Patented by DUXIANA, it allows a valued patron to customise the bed to their specific comfort needs. This is how it works:
In a queen/king size bed, there will be six pockets, three on each side. Each pocket will cover a critical body zone – the shoulders, hip and legs. These pockets can then be filled with cassettes, which come in three density levels – firm, medium and soft. As these cassettes can be placed in any combination and order, it allows one to tailor the designer bed to their specific body type.
The flexibility of the Pascal System paves the way to a wealth of possibilities and accommodates to a long list of life changes. Here are just a few of them:
Marriage

You and your partner are bound to have different comfort needs at night. In fact, we tend to recommend different cassette combinations for different genders. (Of course, it can still vary for the individual.) For women, it is soft-medium-firm and for men, it is medium-soft-firm. This is to provide just the right amount of support for the widest parts of each respective gender's body.
Another perk about the luxury bed is this – When one partner sits on the bed, the bouncing effect does not travel from one side to the other, minimising the chances of you disturbing your partner and vice versa.
Pregnancy

When a woman is pregnant, her body undergoes a series of drastic changes in a short span of time. The Pascal system is one of the few (or only) luxury bed systems that can accommodate to these transformations over time. For more information, click on the following link here.
Back Pain

Aches and pains in the back is a health issue that plague all individuals at one or multiple points in their lives. This is especially prevalent for pregnant women and older individuals. While there are several possible solutions to back pain, many would not consider that their bed could be a potential cause. The DUXIANA bed, on the other hand, is designed to help alleviate back pain. To learn more about this, you may click on the following link here.
Rounding Off…
These luxury beds are lifelong investments. They change as you change. For more information on the DUXIANA bed models we offer, click here.
---
---
The end of April is always an exciting time for the world of designer furniture, particularly in Milan. Every year during this period, the Milan Furniture Fair (also known as Salone del Mobile) is held in town of Rho. Known as the largest trade fair of its kind in the world, it is no surprise that our luxury designer furniture brands are featured in it. More often than not, new designs from our exclusive brands are presented at this fair, alongside other timeless pieces. Here is just a quick snapshot of what happened at Salone del Mobile  from the 17th of April to the 22nd!
Fredericia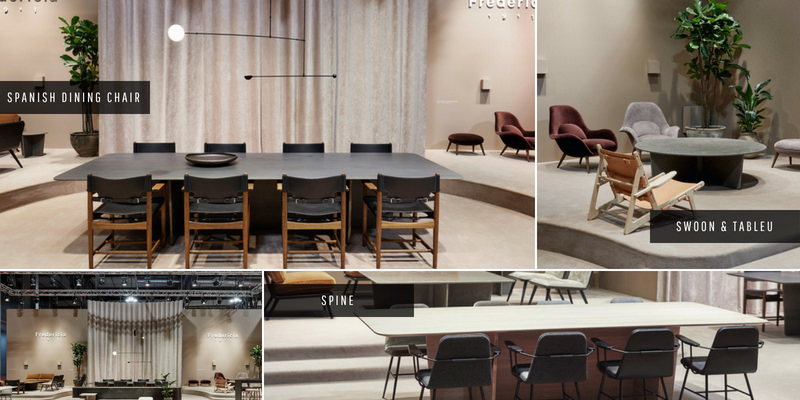 Fredericia was proud to present a few new members of their family at the Furniture Fair. This included new members of the Spine family, the brand new Tableau Table Collection and the Spanish Dining Chair, revisited. Given the prestigious reputation the Spanish Chair enjoys, it will be exciting to see how the Spanish Dining Chair will do in the designer furniture market.
Of course, Fredericia also exhibited other favorites, such as the Swoon Lounge Chair and the Mogensen 22 Armchair.
To explore Fredericia's designer furniture collection, click here.
Gubi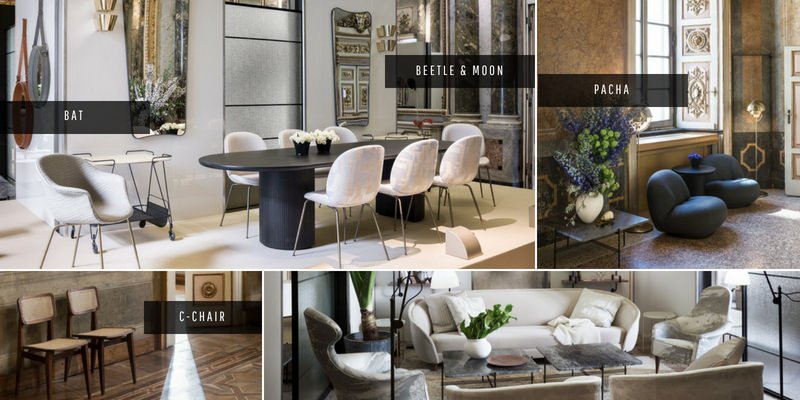 During Milan Design Week, Gubi commandeered a 1200m2 universe of home, contract and hospitality sceneries. Within it, they presented brand new designer furniture pieces and their existing favourites, such as the Beetle Chair series. Now, Gubi's pieces are already known to be exceedingly gorgeous. But when placed within the historical back drop of Palazzo Serbelloni, these designs become almost otherworldly.
Gubi's new and decadent designer furniture pieces are as follows: The iconic Pacha chair by French Designer Pierre Paulin, the Bat Chair by Gamfratesi and an iconic chair design by legendary French Designer Marcel Gascoin!
To explore Gubi's designer furniture collection, click here.
House of Finn Juhl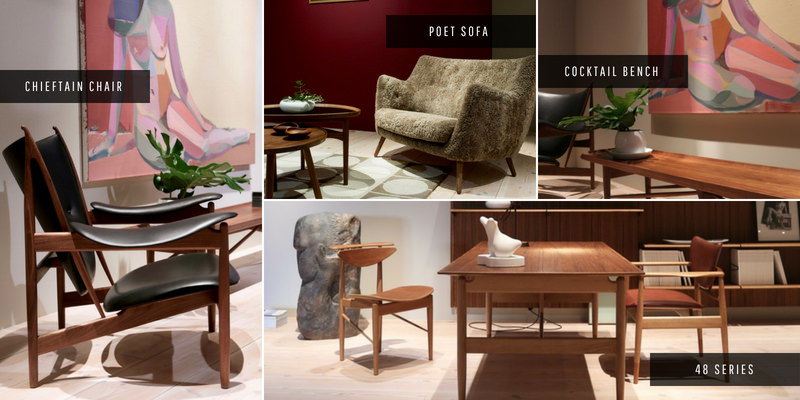 House of Finn Juhl has been steadily relaunching designer furniture icons ever since their inception and this year is no different. At the Milan Furniture Fair, they put the spotlight on the 48 series and the Cocktail Bench. Their setup was given the name "The Study of an Art Collector", which was a reference to Finn Juhl's stand in 1948.
House of Finn Juhl displayed two versions of the 48 series – the first was made from oak, with armrests and toes in teak. Its brother, in contrast, was crafted entirely in walnut. The Cocktail Bench (amusingly named "bench" by Finn Juhl) is made entirely of solid wood and is available in walnut and oak. Other iconic designer furniture pieces, such as the Chieftain Chair and Poet Sofa, were also exhibited at the fair.     
To explore House of Finn Juhl's designer furniture collection, click here.
Check back for our monthly updates on designer furniture from Europe!
---
Every Body is Unique.
Therefore, everybody's needs are different as well. This is a perspective that has been widely adopted in various other industries, where customization is an expectation. In contrast, this has been left unaddressed by a significant fraction of the bed and mattress industry. As a result, it leaves a good number of people with inadequate support during sleep.
A Multi-Layered Problem
To provide the support needed by each unique body type during sleep, mattresses should adapt to the body instead of the other way around. When one has a bed partner, this problem is further complicated. As it is unlikely one shares the exact same body type as their partner, this means the chosen mattress usually supports one individual better than the other… or worse, fails to meet the needs of both individuals.
Next, we should also factor in the various life phases one goes through. As one ages, their body shape will change. This is also the case for pregnant women, except their body changes far more drastically in a shorter span of time. The ideal bed is thus, not just one that adapts to your body shape, but one that also conforms to the shape of your body over time.   
A Multi-Layered Solution
In the luxury bed industry, DUXIANA is among the first to offer a solution to this curious predicament.
To DUXIANA, the ultimate goal is deep sleep. This means accounting for the fact that one's specific body type determines whether a mattress is comfortable or not. This can be done with their patented Pascal Cassette system, which is a prominent feature in DUXIANA's luxury beds. Here is how it works:
The Pascal System comprises of three pockets that cover the head, shoulders and hip zones of the bed. To adjust the amount of support present in each zone, cassettes of various densities can be placed within the pockets. 
Unlike other recent innovations like memory foam, the spring system these luxury beds offer is dynamic and will provide ample support no matter how much you turn during sleep, promoting deep sleep.    
The three pockets on each side of the luxury bed (six in total) can be adapted to the body shape of the individual sleeping on that side. The support needs of both partners will thus be met.
When your body shape changes, the cassettes can be switched out. This is highly beneficial for pregnant woman, whose bodies will require differing amounts of support depending on which phase of the pregnancy they are in. To learn more about this, click here.
Choosing a luxury bed such as the DUXIANA is a lifelong investment. To explore how else these beds can revolutionize your sleeping experience, click here.    
There are thousands of sofa designs in the luxury furniture market, but only a selected few would be able to stand out from the pack. Some of these designs are steeped in history and are iconic, while others have only been on the market for less than half a decade. Allow me to elucidate you on the unique traits that allow these Scandinavian sofas to be propelled onto the international stage.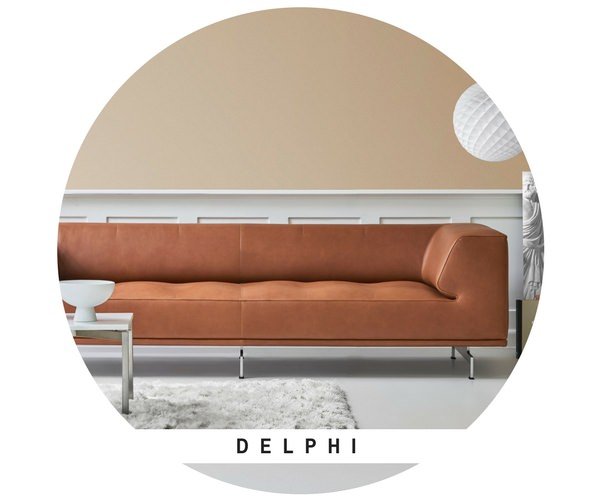 Conceived in 2007, this luxury sofa possesses one of the most exceptional silhouettes that has ever been seen in the furniture market. It was designed by Swiss designer Hannes Wettstein, who passed away a year after this modern sofa was released to the public. Unfortunately, this meant that he did not get the chance to watch how successful the Delphi became.
This designer sofa is available in both fabric and leather, but it truly shines when upholstered in Elegance 95 leather, as seen above. It is also modular and can be customized to suit your personal taste.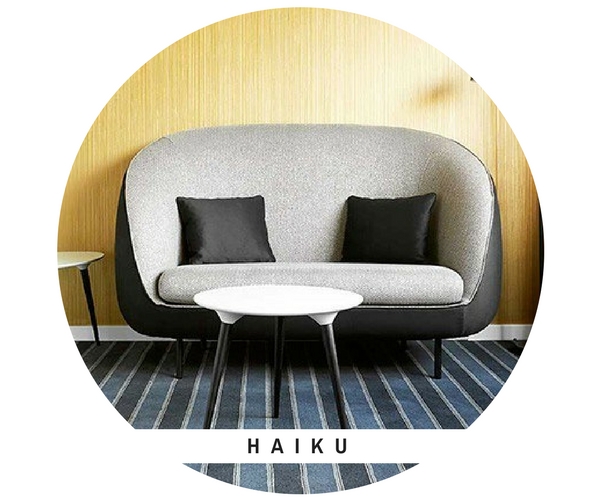 Now this is a curious one – the Haiku. Haiku is a form of poetry in Japan and it constitutes a few simple lines. This is reflected in the Haiku sofa, which is known for its simple, rounded and incredibly elegant design. The high back invites reflection and refuge, both of which are highly sought after in a fast-paced world. The Haiku has been so successful that a low-back version has also been released.  
The Haiku was designed by GamFratesi, a design duo that has been a rising star in the world of luxury furniture. They are also well known for designing the beetle chair series, as seen here.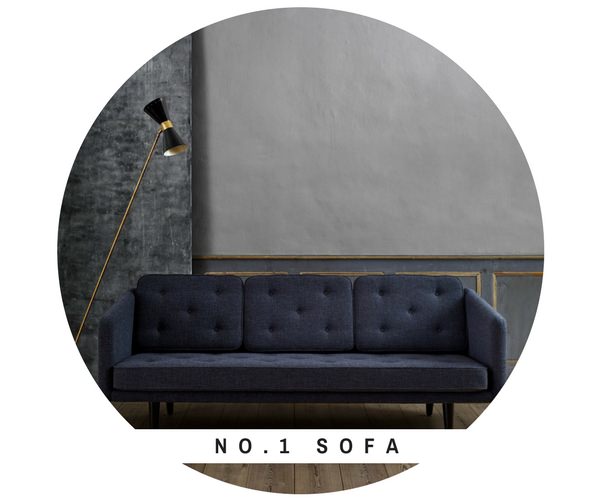 Børge Mogensen is one of the most influential designers in modern Danish design. He became Fredericia's house designer in 1955 and created the No.1 Sofa. Despite it being decades since its release, this luxurious sofa is still in production today. This is assuredly a testament to its timeless design and excellent quality.
The No.1 Sofa is available as both a two-seater sofa and three-seater sofa. It also comes in a wide variety of muted colors that communicate a sense of elegance rarely found elsewhere.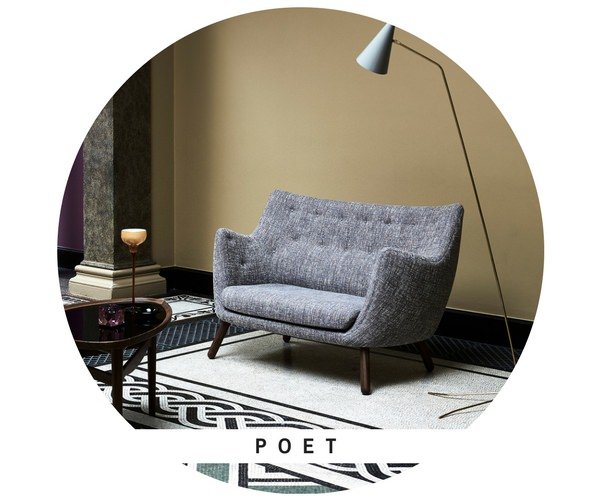 In order to accommodate larger homes, designer sofas are typically large in size. The Poet sofa, in contrast, is just the opposite. Finn Juhl, the genius behind the Poet sofa, designed the Poet specifically for smaller Danish apartments. It is also a bit of a romantic and will encourage two people to sit closely with one another.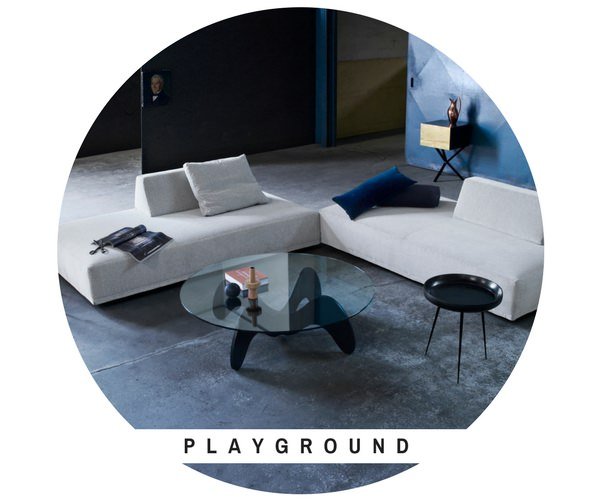 In the world of designer sofas, Eilersen is king. Their sofas are built for delivering otherworldly comfort and unmatched durability. Within their collection, we have the intriguing Playground Sofa. Its movable back blocks enable the homeowner to move them however he or she wants to. This paves the way to various lounging possibilities. For example, by moving both blocks to the shorter edge the modern sofa can be transformed into a daybed. Another possibility is to place the blocks on the floor and use the former as back rests when conversing or watching the television.
Fascinated by our designer sofas? We highly welcome you to explore our curated collection of luxury sofas, all of which are ready for a new home.
How does pregnancy affect sleep?
During pregnancy, your body changes dramatically. The sleeping position you find eventually find yourself in may not be the one you are used to. In addition to this, depending on how your pregnancy progresses, this may not be a one-time occurrence. In order to feel comfortable, you may need to explore and experiment with various sleeping positions.
Why is sleep important during pregnancy?
Sleep is never not important. However, pregnancy is a whole different ball game. Research has suggested that poor sleep during pregnancy is linked to birth complications such as low birth weight, pre-term birth, longer births and the higher likelihood of cesarean section deliveries. Clearly, obtaining sufficient sleep while pregnant should be paramount.
How does the world's best pregnancy mattress, DUXIANA, help?
The luxurious DUX bed is designed to adapt as you change. This is made possible with its patented Pascal® Cassette System (seen below), which involves three changeable cassettes that will lie beneath your head, shoulders and hips. As your body changes during pregnancy, you can switch out the cassettes and tailor the bed's firmness levels to what you and your body desires. The ingenious mechanism behind this pregnancy mattress allows your spine to remain in its most natural position during sleep, allowing for maximum rejuvenation and recovery.
Pregnancy can also lead to the onset of more frequent back pain. With this luxury bed's ingenious component system, some of this back pain can be alleviated.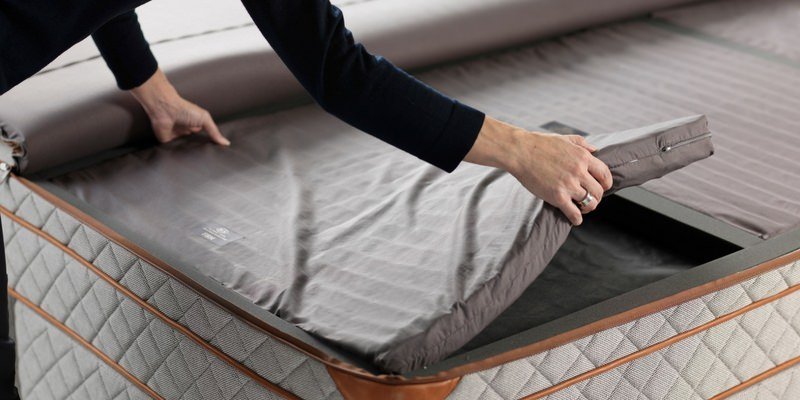 Sleeping Position Tips
During pregnancy, your chosen sleeping position matters. The wrong position can often lead to back pain, shortness of breath of even heartburn. In addition, your growing abdomen puts new and different pressures on your various body parts, leading to occasional aches. When possible, do avoid sleeping on your back or stomach when you are pregnant. Instead, try sleeping on your side. While you are at risk of putting your spine out of alignment in such cases, a luxury bed with a reactive system, like the DUXIANA, will be beneficial.
To learn more about the world's best pregnancy mattress, click here.
With how quick great ideas can come to be in modern times, staying updated with the world of design is harder than ever before. Here, we endeavor to keep you abreast with news from our various designer furniture brands, a majority of which retails exclusively at Danish Design Co in Singapore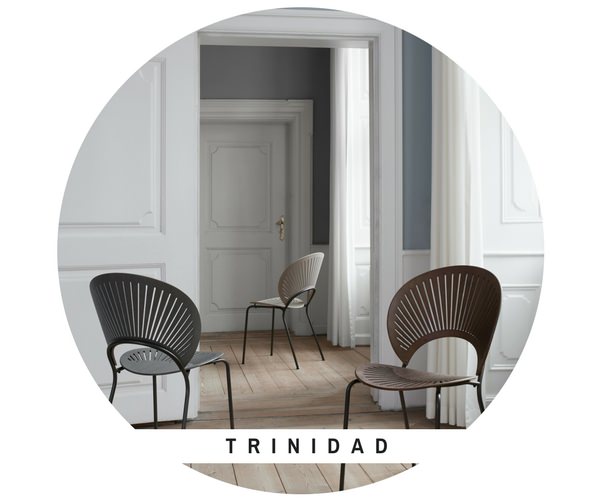 To celebrate the 25th Anniversary of the iconic Trinidad Chair by Nanna Ditzel (1923-2005), Fredericia Furniture released a trio of new shades that naturally enhance the stunning silhouette of the Trinidad chair. Now, the Trinidad is available in smoked, grey and light grey oak, as seen above. These colours highlight the visibility of the wooden structure beneath, bringing new meaning to the phrase 'attention to detail'. The genius behind this iconic design is one of the most famous figures in Danish designer furniture history and is well known for her ability to take her playful yet sophisticated ideas into reality. To learn more, click here.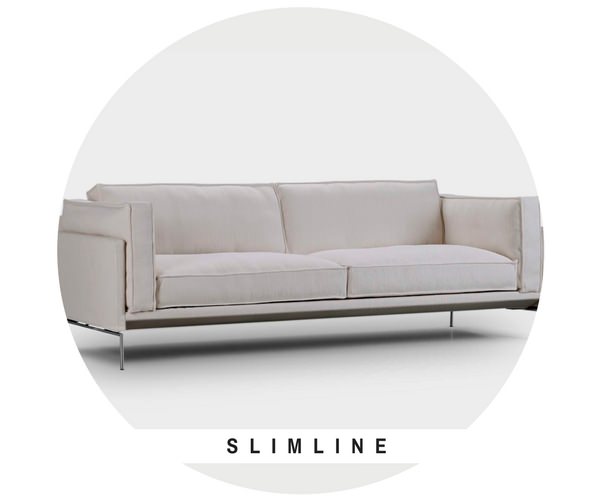 A household name in Europe, Eilersen's designer sofas are unmatched when it comes to comfort and quality. This year, they have released four more new sofas on top of the Butterfly and Ash, which you can learn more about here. These designer sofas are the Session, known for its grace and strength, the Slope, a new rendition of the Box, the Drop, a sofa that levitates off the floor and the Slimeline, best known for its lightweight appearance. Follow this link to learn more about each new designer sofa model.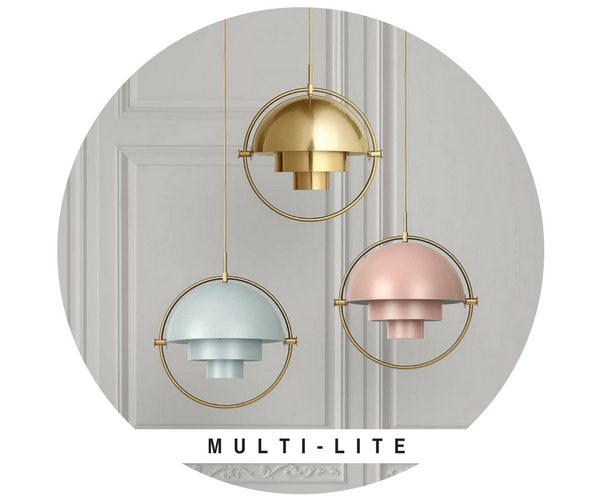 Designer furniture brand Gubi is well known for their Beetle Chair Series. However, another favorite of their patrons is the Multi-lite pendant, no doubt thanks to its ingenious mobile shades. By rotating these shades individually, one can create various lighting combinations within their home. While the brass variant is our best-seller, we have two upcoming contenders – Sea Grey and Rose Dust. Which is your favourite?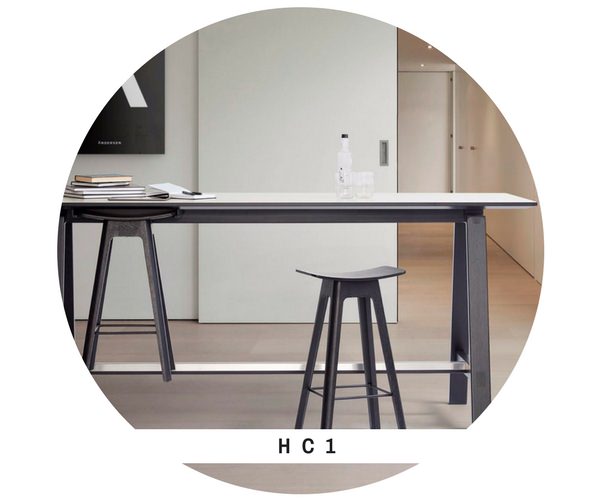 The best designer furniture do more than just look good – they should be functional as well. In a collaboration with architect and designer Anne Qvist, Andersen Furniture has manufactured a beautiful bar stool that can be hung beneath the table, creating space for mops and vacuums beneath. To learn more about this wonderful set of designer furniture, click here.
There is always something new to see at Danish Design Co. Do visit us in our showroom in Singapore if you'd like an exclusive visual treat straight from Europe.
Debilitating back pain is a common issue among adults of all ages. Of all types, lower back pain is one of the most common. Seeking methods to counter this pesky problem is considered a constant quest for some, with some strategies inherently riskier than others. Here, we are focused on tips that are both non-invasive and medication-free primarily because they head off any possible side effects.
Still, do be heedful that chronic, intense and sustained back pain warrants a consultation with a medical professional. The following strategies are more well-suited to individuals who are prone to occasional lower back aches.

Relax Your Back: Lie horizontally on the floor and bend your knees so that your legs form a 90° angle. Rest your knees on an elevated surface, such as a chair. For maximum lower back pain relief, keep yourself in this position for at least five minutes while breathing deeply. This position may not seem it can do much, but it will help your spine relax.

Stretch Your Hamstrings: While keeping your knees straight, reach for your toes. If you need to, you can rest your hand on other surfaces. What's key here is to feel the stretch at the back of your thighs or hamstrings. Tight hamstrings can cause or exacerbate back aches. Prior to trying out various back pain-relieving tips, it is advised to look into the possible causes of back pain so that the intervention methods selected are targeted.

Strengthen Your Core Muscles and Lower Back: On occasion, lower back pain is caused by weak muscles that cannot support you throughout your day. This is often the result of a sedentary lifestyle. Strengthen these muscles by exercising will help to keep lower back pain at bay.

Watch Your Posture: Stop wearing shoes that prevents your spine from properly aligning. This applies to furniture that you sit on as well. Any piece of furniture that you settle upon for a prolonged period of time should be supportive and properly ergonomic. This includes beds and sofas. By consistently applying this knowledge, it can prevent and counter lower back aches.

Get sufficient restorative sleep: Sometimes, the root cause of our lower back pain problems is far removed from what you'd expect. During sleep, your body recharges your mind and energy levels. What is lesser known is that sleep also heals your minor aches and pains. If you find yourself tossing and turning on the bed and waking up to lower back pain, then it will be wise to consider if your bed is causing your unnecessary strife. The luxurious DUX® bed can help you fall asleep more easily, sleep for longer and provide ample support for your spine. Without any conscious effort from your end, your muscles will get the rest they need, leading to reduced back aches. In summary, countering lower back pain can be as simple as examining whether your furniture is the right one for you.
Stay tuned for tips and strategies to counter upper back pain!
Luxury furniture often look gorgeous from every possible angle. Unfortunately, finding the right placement within a space filled with other equally breathtaking pieces can be quite the challenge. Here, we shall see how the use of 'balance' in interior design can be of use in optimising the sleek lines of your designer furniture pieces. But first, a brief discussion of the meanings behind these terms is warranted.
Balance refers to how visual weight is distributed within a room. The ultimate goal is to create a feeling of equilibrium, thus achieving the 'feel good' effect. Balance can be achieved in various ways, such as manipulating colours, patterns, and textures. And of course, getting your designer furniture placement right is absolutely critical.
There are two basic types of balance – symmetrical and asymmetrical.
Symmetry in Interior Design
Symmetry occurs when the same objects are repeated or mirrored along a central axis. Here is one quick example that uses modern furniture pieces from one of our exclusive brands, Gubi: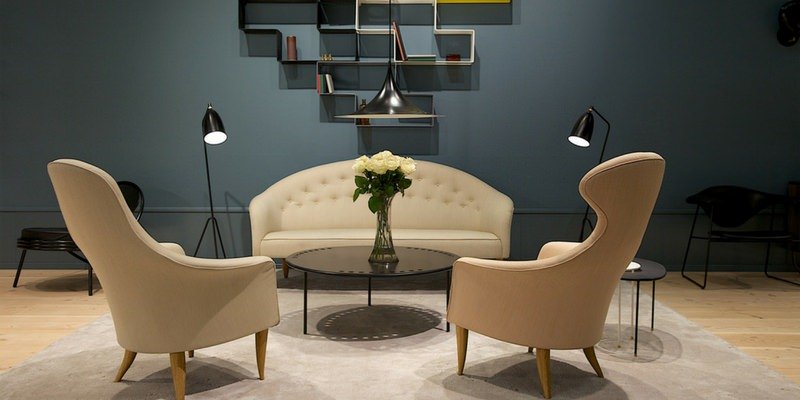 Your eyes were immediately drawn in, weren't they? Our brains absolutely adore balanced designs and patterns because it reduces the information they will need to process to the minimum. By understanding how our environment is patterned, it allows us to take in the individual elements faster. The symmetrical arrangement may be for you if:
You have a focal point in your room, such as a coffee table.
Structure and order are things you crave.
You want to minimise the time spent on achieving balance and shopping
You prefer an aesthetic that is serious
Here is another example of how you can optimise the design of your luxury furniture pieces with a symmetrical arrangement. These designer furniture pieces are from House Of Finn Juhl.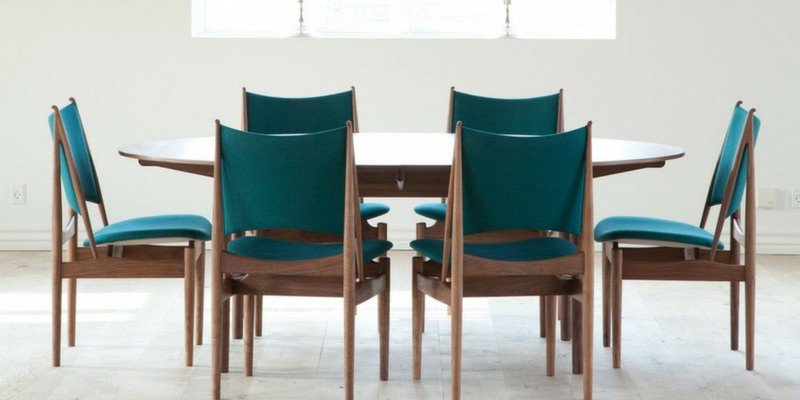 Asymmetry in Interior Design
Asymmetrical balance occurs when there is equal visual weight while using dissimilar furniture and other objects. Here is an example using the beautiful designer furniture pieces from Fredericia Furniture: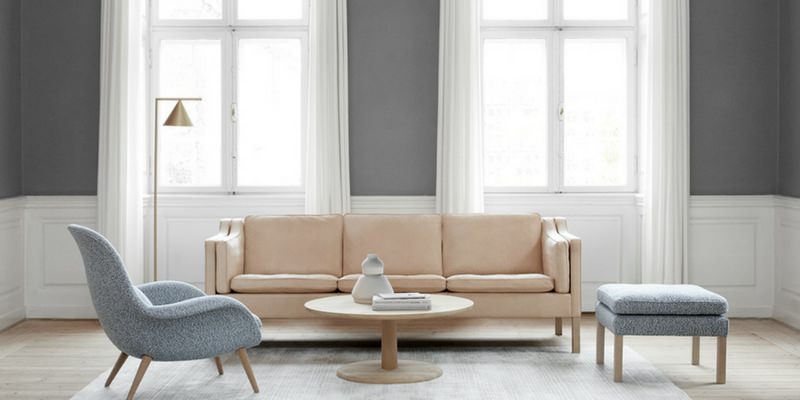 If you are hankering for more of a challenge, then you might appreciate asymmetrical balance more than symmetrical. This style is more popular in modern times, mostly due to its ability to evoke a more casual, sometimes even cosy feel. Unfortunately, achieving asymmetrical balance is difficult as there is a thin line between organised chaos and…well, chaos. The asymmetrical balance may be for you if:
Organised chaos is where you work best in.
You enjoy spending time arranging and rearranging your contemporary furniture pieces.
Instead of a serious setting, you prefer a more casual and playful one.
You have one designer furniture or one-of-a-kind piece that you'll like to stand out.
If you would like additional inspiration, here is another example of an asymmetrical arrangement which made use of designer furniture pieces from Gubi.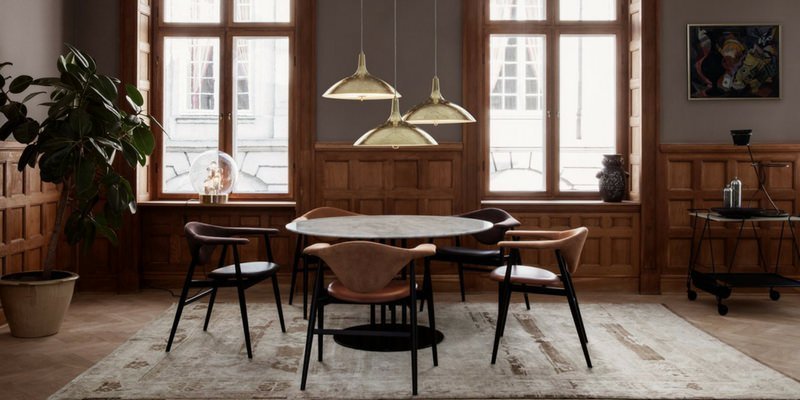 Enjoy these interior design tips? Do check back for more in the coming weeks.
In Singapore, hopping onto a plane and speeding towards a faraway place is often seen as the ultimate getaway. Given how much Singaporeans work, it is more than understandable that we will want to maximise our ability to relax and rejuvenate every time we leave the small sunny island. The harder question to answer is this – how does one accomplish that? Our answer – select a hotel that has the legendary designer bed, DUXIANA. If you are planning to fly to New York in the coming months or years, here are some of the prestigious hotels that realise the greatest luxury of all is a good night's sleep.
Quite ironically, New York is known as the city that never sleeps. Every day, every hour, every minute, there is something going on somewhere in this urban city. To the chagrin of many, sleep is a necessity, even when on a vacation. Book a room in the following luxurious hotels to enjoy the benefits of the best bed a hotel could offer.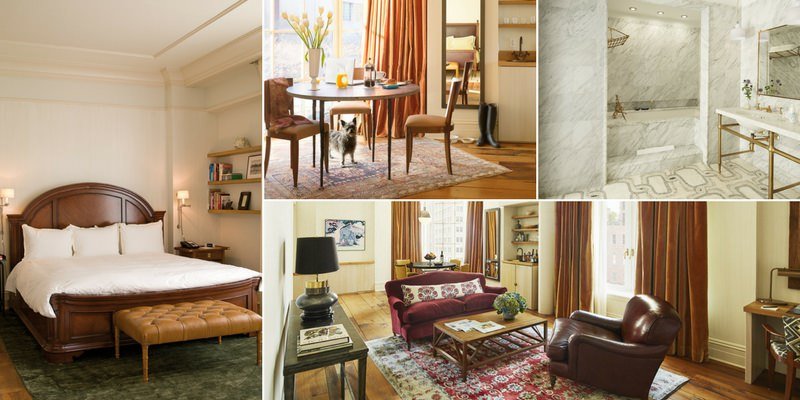 The Greenwich Hotel has 88 suites and rooms, all of which are different from each another. For the furnishings within these grand rooms, they drew inspiration from a wide variety of cultures all over the world, making each room look vintage. But don't you worry – they are outfitted with modern technology as well. One similarity across all rooms are the luxurious beds hidden beneath soft covers – they are made by DUXIANA. Sleeping well is the least of your concerns if you decide to choose Greenwich.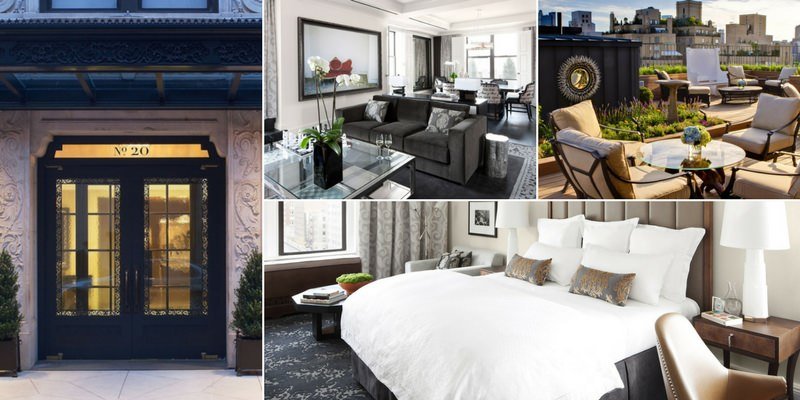 The Surrey is New York City's only Relais & Chateaux boutique hotel and is known for its discreet service. As the pick of many celebrities worldwide, you can trust the staff to secure you and your loved ones a luxurious experience. If you love art, luxury shopping and world-class cuisine, the Surrey is undoubtedly the best pick for you if you choose New York as your vacation destination. Of course, one mustn't neglect to mention the luxurious beds this hotel offers. It is, after all, where you spend a third of your vacation in.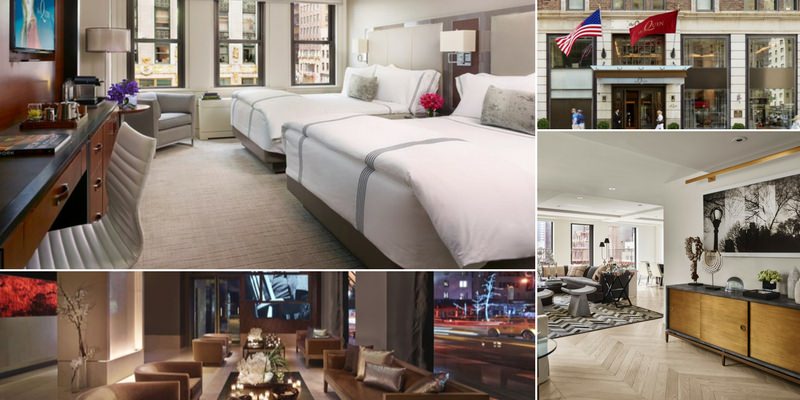 While it is one of the newest hotels in New York, The Quin has already been making a name for itself travel magazines. Located at the intersection of art, music and fashion, this hotel skillfully melds its rich artistic heritage with modern opulence. Luxury is the heart of Manhattan and no hotel reflects this better than the Quin. Of course, one mustn't forget to rest upon its luxurious beds, provided by none other than DUXIANA.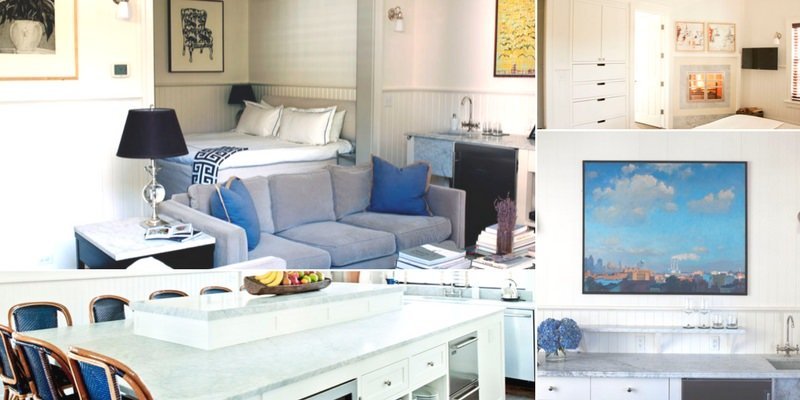 Prefer something that is a little more out of the way? What about something that's further away from the Big Apple? This peaceful inn located in Amagansett will be the ideal 'hotel' then. They have seven inns and three cottages on this lane, all of which are gorgeous and perfect for those who seek a quieter vacation. The establishment found it worthwhile to invest in king-size designer DUXIANA  beds as their ultimate goal is to provide the perfect night's sleep for their discerning guests.
Take A Designer Bed Home
More than 150 of the finest hotels worldwide trust DUXIANA to offer their guests a good night's rest. But why wait for your next vacation to get a good night's rest when you can do it in your very own home? Visit our luxury furniture showroom here in Singapore to experience the exquisite comfort these designer beds offer today.
One of Finn Juhl's iconic designer furniture pieces, the France Chair, is now available in walnut. Read on to discover the history of the company behind this marvel and the story behind the captivating piece itself.
In 2001, House of Finn Juhl was trusted with the exclusive rights to create and relaunch Finn Juhl's design icons. Permission was obtained from Finn Juhl's window, Hanne Wilhelm Hansen. Today, the breathtaking Finn Juhl collection comprises of more than 40 classic masterpieces, all of which have been reproduced with meticulous care by House of Finn Juhl. The France Chair, an iconic piece that is well known in the designer furniture market, stands out with its gorgeous silhouette and excellent detail work.
The France Chair, Relaunched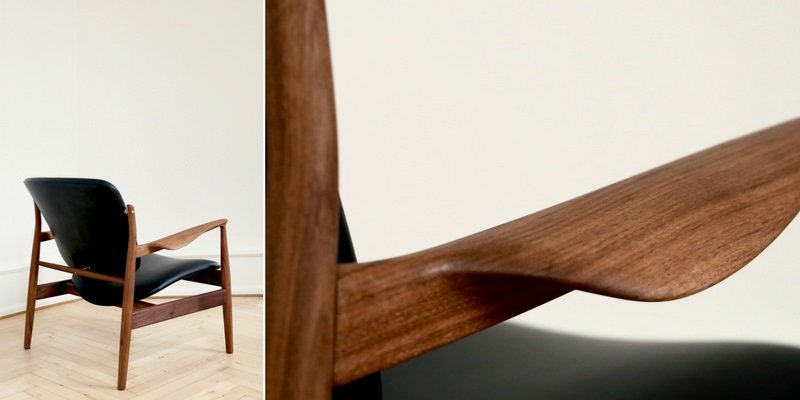 The France Chair was relaunched by House of Finn Juhl in 2016. Since its debut, this modern furniture piece has become a bestselling favorite in record time. Originally designed in 1956, it boasts several of Finn Juhl's characteristic details. It is even a price friendly alternative compared to other well known luxury furniture pieces under this brand, such as the 45 Chair or the Chieftain Chair.
The Chair's History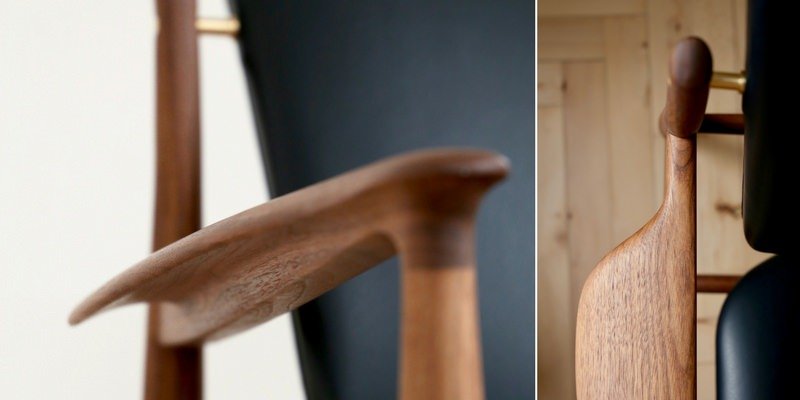 Finn Juhl's career as a furniture maker took off in the 1950s and this was, in part, thanks to his collaboration with the Danish furniture manufacturer France & Søn.
Charles Willian Fearnley France was a British business man who moved to Denmark in 1936 to start a mattress factory. When WWII began, he was taken to Germany as a prisoner of war. Instead of squandering his time away when he was locked up, Charles developed a groundbreaking business plan. He enacted upon it the moment he returned to Denmark in the 1950s and 60s.
This plan involved working with the most successful Danish furniture designers to develop high quality furniture that were produced at industrial scale and sold flat-packed. This enabled them to export furniture at a reduced cost and expand the company at a pace that was considered ridiculous in that era.
The France Chair, also known as FJ136 was named after this very same genius. Up until now, the chair has been available in oak, smoked oak, beech and black painted. But due to popular demand, House of Finn Juhl decided to launch a classic version in walnut.
Available In Showroom
House of Finn Juhl 's designer furniture pieces, including the France Chair, is available for viewing and purchase at Danish Design Co in Singapore exclusively. Visit our luxury furniture showroom today!