Danish
---
The Chair's Story
In 1958, Borge Mogensen dreamed about making a comfortable chair, which eventually blossomed into the Spanish Chair, and the rest is history. Though the Spanish Chair, inspired by the designs of master craftsmen from the medieval era, seems to have reached its golden years at sixty, the truth is—Mogensen's charismatic masterpiece is timeless, and every furniture lover wants the Spanish Chair. 
Character & Design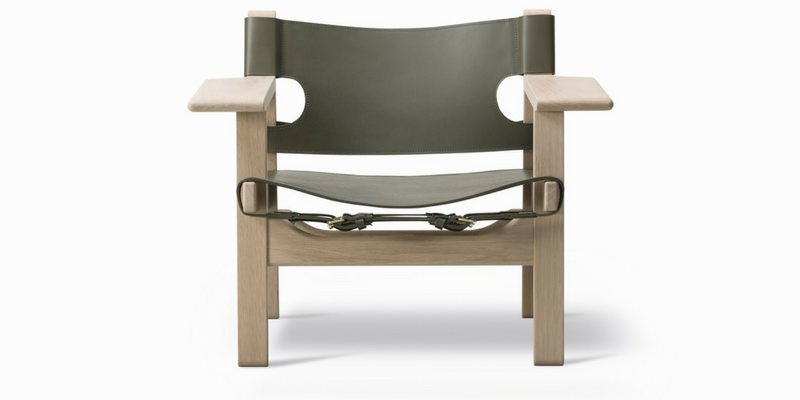 One of the most intriguing aspects of the design is the worldview, which weaves function, form and materials, thereby giving the furniture archetype a life of its own. Since furnishings play such an important role in the lifestyle habits of people, it's critical to propose furniture in harmony with the lifestyle characteristics of the patrons. The Spanish Chair has influences from cultural nuances in France, Scandinavia and the United States, which give the chair its captivating persona. Besides the design philosophy, the wonderful memories of patrons are also tied the modern version of the chair.
With a sturdy frame, the design accommodates numerous features for comfy seating. The backwards-tilting seat is naturally ergonomic, and the camber rest cuddles the backbone, urging the guest to relax just a bit longer. On the armrest, get creative and place your arms, accoutrements, or just about anything you fancy to make the most of your occasion on the chair. Choose from six choices of oak wood to match your lounging decor.
Spanish Chair in Olive Green Leather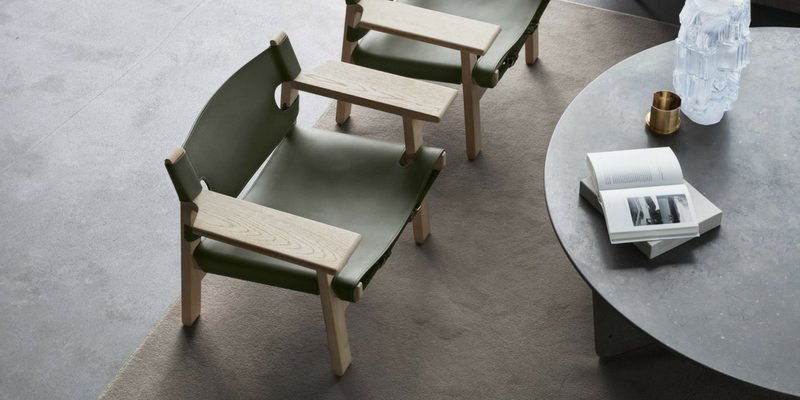 As a tribute to one of the finest furniture creations, the Spanish Chair 2018 is a special edition memorabilia—it's the only one featuring Olive Green saddle leather. Patrons who have owned the chair for decades marvel at the color scheme that matches even the most meticulously crafted interiors. We present you evidence from residential and office lounges, and the results speak for themselves.
Q&A with Rasmus Mogensen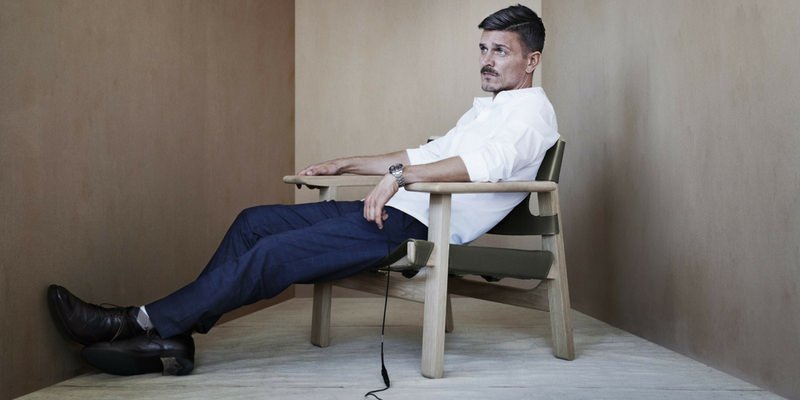 As part of the season-long celebration, the special edition Spanish Chair also features a conversation with Rasmus Mogensen, the grandson of the legendary craftsman. The Q&A covers Rasmus' personal viewpoint on design and how it has impacted his life. In addition, it also details aspects about Borge Mogensen that was previously unknown.
Rasmus' journey in life thus far has clearly indicated how a passion for functionality can transcend generations.  
Closing Notes
We're delighted to host the Spanish Chair in olive green leather in our Singapore showroom this fall. We'd love to have you in our showroom to try the Spanish Chair for yourself. This limited edition furniture is on sale only till 31st December, so don't miss out on this excellent opportunity to own an iconic furniture item. 
---
Mirrors have such deep roots in our evolution, it's hard to imagine a home without one. Kings and vagabonds, quirky serendipities of damsels, and wizards and talking donkeys, we've seen them all! Though the zany stories take us through an emotional roller coaster, it's the mirror magic we'll want to bring home. As we venture the world for great furniture, sometimes we come across such persuasive homeware, we can't help but add it to our Scandinavian furniture collection—remember the time when you picked up that beautiful scarf or tie you so didn't need! You'll soon SEE what we mean. Check out this fabulous mirror collection at Danish Design Co!  
Adnet Circulaire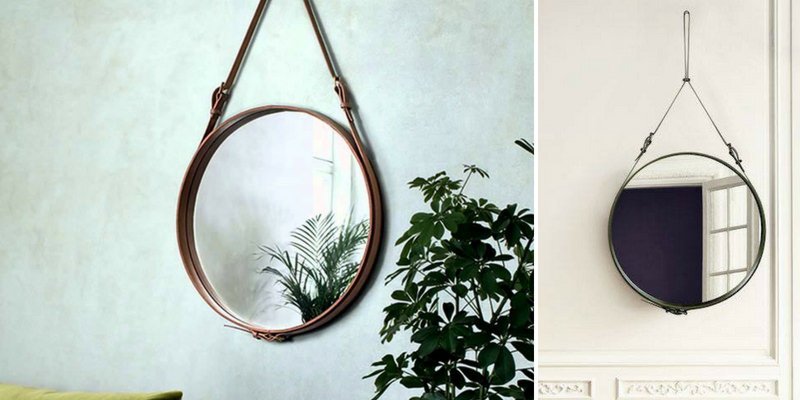 A Jacques Adnet creation, the Adnet Circulaire Mirror features fine leather, burnished brass and glass. If you've been to the races, you get that sense of déjà vu—elegance. Crafted for function, the Adnet is available in black, olive and tan colors to create a magical window right in your living room.
GUBI Wall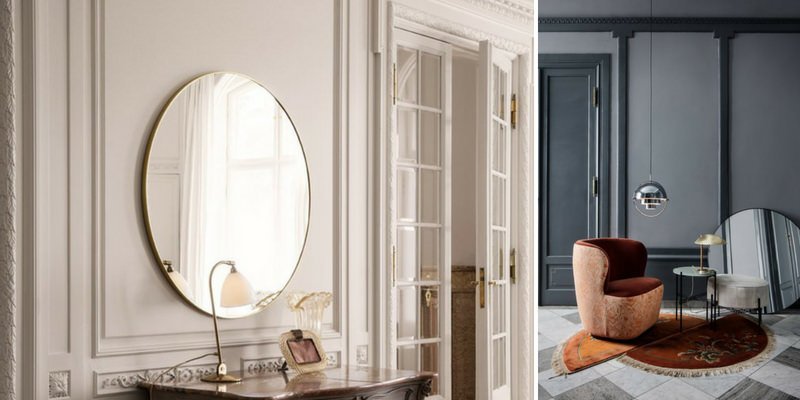 The large, round GUBI Wall Mirror creates a portal in the interior. Though sizeable, it does not loom large, and the brass edge gives it added warmth—silver linings! Set it up in the bedroom, washroom, or the hallway to enliven the space.
Randaccio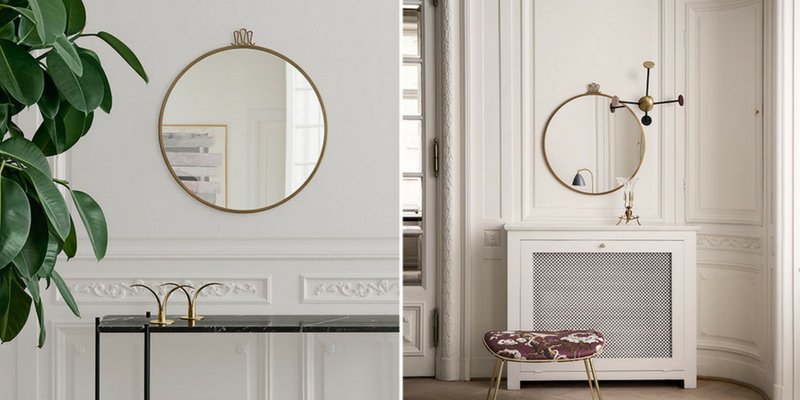 Gio Ponti's Randaccio Mirror has humble beginnings in Milano, where the dreamer schemed furniture items. Who could have imagined a crown on top of an antique brass mirror? It's this kind of imagination that won the designer the world's admiration. If you enjoy fairy tales and would love to see what a royal mirror could show you, deploy the Randaccio .
F.A.33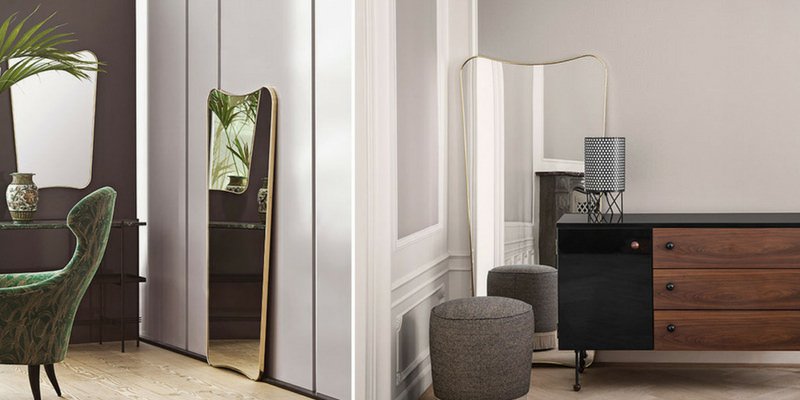 Another Gio Ponti creation, the F.A. 33 Mirror has a futuristic feel with its light curves and expressive features. Available in two sizes, full- and half-length, the black brass Mirror is reminiscent of an event horizon, which invites the onlooker to an adventure in another world. For a sci-fi or fantasy fiction fan, the F.A.33 is a subtle reminder of the grand mystery that beckons us!
So, do you want to try the magic spell? Drop by our showroom today and we'll be happy to be of assistance. 
---
Living the high life in Singapore has an active social dimension. In every milieu of the Lion City, you'll see families, friends and professionals spending time together having coffee. Set up a lounge in your own home or office—with a couch or chairs and a coffee table, the sitting area could become the perfect den for you to regale family, friends and acquaintances. We have some of the finest Scandinavian furniture in our portfolio. Here are five coffee tables for your lounging space.
Pon Table Series
A modern furniture innovation, Jasper Morrison's Pon Table Series is made of ash or oak. Unlike most tables, the Pon table does not have a top and underframe, but the table features an integrated top, column and foot. Based on its ideal size, the gorgeous table is great for deployment in front of a sofa or beside a low chair.
Plateau Coffee & Side Table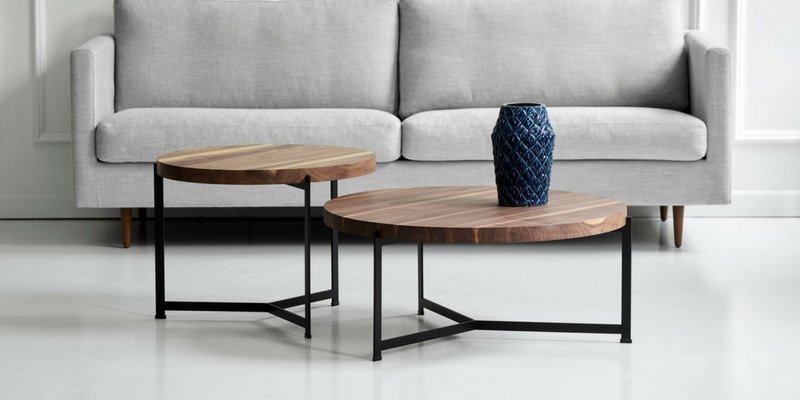 Inspired by a tree trunk in the forest, Soren Rose combined a solid wooden top with an elegant brushed stainless-steel base to create the Plateau Coffee & Side Table. The oak or walnut top features oil, white-oil or soap finish. If you care about aesthetics and impeccable quality, the Plateau table is a great choice.
AK 2510-2582 Coffee Tables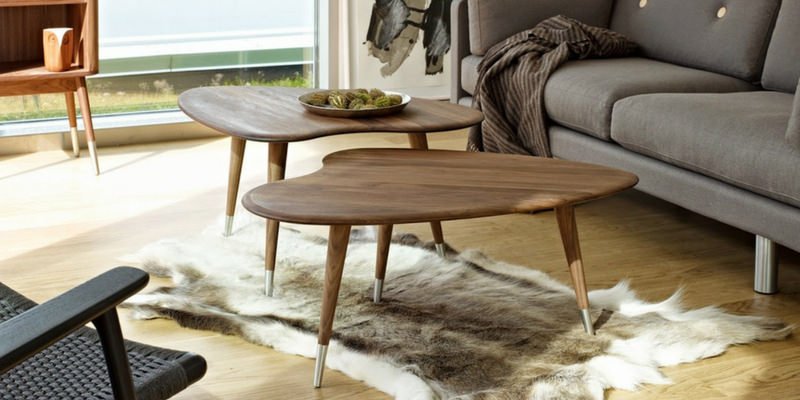 Søren Nissen and Ebbe Gehl matched wits to create the AK Coffee Tables, which are light, yet stylish, and come in many forms. Choose from heart, oval, round, rectangle and square tops to create an incredible lounging area or islands within the living spaces.
Eye Coffee Table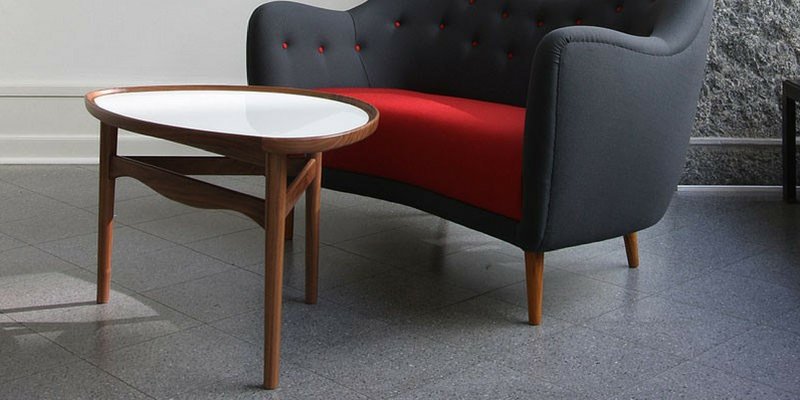 With an organic eye, the oak, teak or walnut Eye Coffee Table designed by Finn Juhl looks great in any space. Depending on the décor, choose from glossy white, black or veneered top to match the couch and chairs.
TS Coffee Table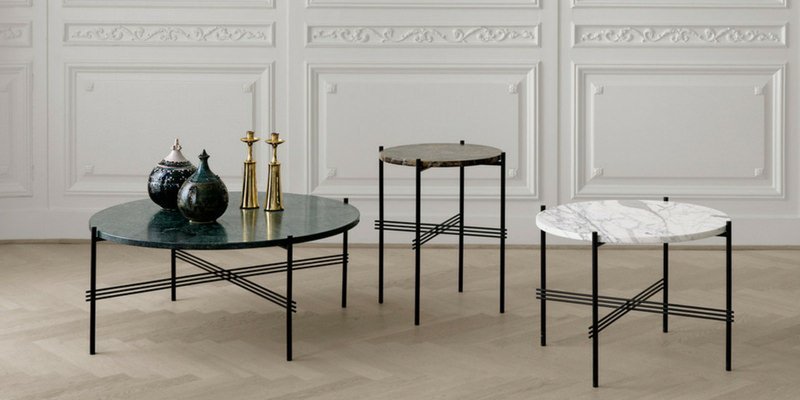 A fabulous creation of Stine Gam and Enrico Fratesi, popularly known as GamFratesi; the duo crafted the TS Coffee Table, which is actually a small group of tables.Available in different sizes, heights and tops, the TS Coffee Table is impressive in modern spaces. Deploy the table as a single or put them all together to complement the lounge furniture.
Which one of these coffee tables do you fancy the most? Please give it a thumbs up! Would you like to see them in action, or see other tables in our collection? Please feel free to swing by our showroom and check them out.
---
When you consider buying furniture, do you ponder about the interior décor? In this post, we'll show you how to engineer the interiors by scrutinizing how modern furniture contribute to aesthetics. With GUBI furniture, we'll create some flamboyant interiors. Celebrating life is GUBI's design philosophy, and the furniture artifacts stimulate the senses by their thoughtful schemes. Furniture designs weave the past with the present as if they're evolving.
Living & Dining Area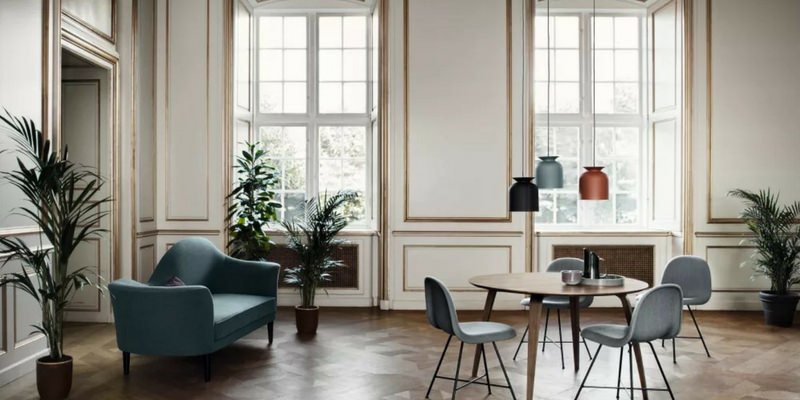 For just one moment, consider the interior shown in this image without the furniture. It's relatively simple with white décor, large bordered windows and vinyl flooring. Now, we'll place GUBI furniture to magically transform this ordinary home into a stylish modern residence.
Grand Piano Sofa
From the very first look, the Grand Piano Sofa evokes feelings tied to a grand piano—beauty, elegance and sophistication. Though the sofa set sits in a quaint corner of the living area, the space looks graceful, inviting the onlooker to relax, as if time has no relevance.
Ronde Pendant Lamp
Three Ronde Pendant Lamps illuminate the dining area. When the sun sets, and you get together for a hearty meal, switch on one to three lights to create the ultimate intimate setting for another wonderful evening together.
Gubi 3D Dining Chair
Four Gubi 3D Dining Chairs create the dining area for a family to sit together and share stories over dinner.
Round Dining Table
Sit around the Round Dining Table, akin to huddling around a bonfire, with lighting from only the lamps above, for an incredible feast.
Lounge Area 1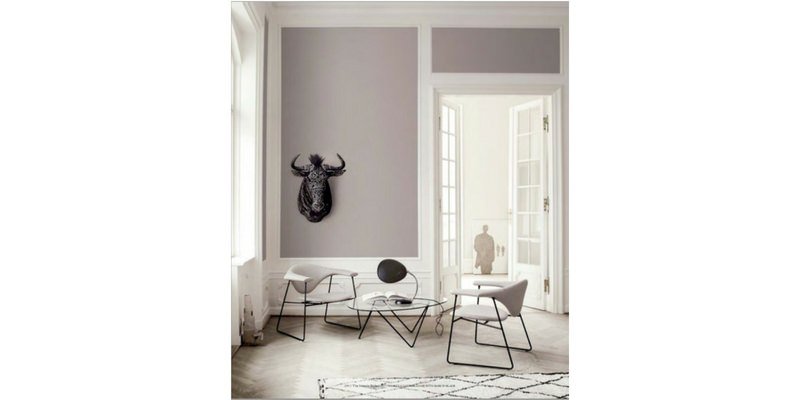 Let's say you've some free space in your residence, like the one in this exhibit. Create a stunning lounging area with a few additions.
Masculo Lounge Chair
The simple, yet stylish Masculo Lounge Chair can add character to any décor.
Pedrera Coffee Table
With the matching Pedrera Coffee Table, the pair seems inseparable as if bosom buddies.
Grossman Cobra Table Lamp
For avid readers, the flexible Cobra Table Lamp is ready to shine light anywhere in the lounging area.
Lounge Area 2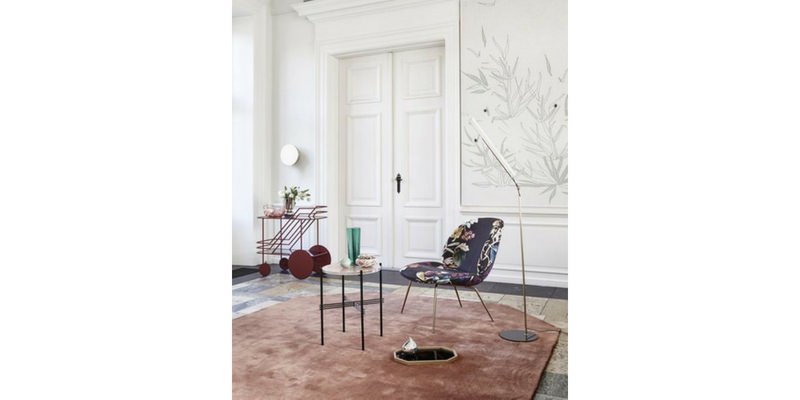 With minimal furniture pieces, we've created this lounging space, where you could browse, chat, talk or read your heart out. 
Beetle Lounge Chair
Move around the Beetle Lounge Chair anywhere in the space, and the interior still looks fabulous!
Gamfratesi TS Table
Though the Gamfratesi TS Table is an unusual companion to the Beetle Lounge Chair, isn't the arrangement inviting?  
Would you like to create some interiors or share some wild ideas? We welcome you to our showroom!
---
Joakim Lassen's creative talent and business acumen propelled Montana to become a leading Danish furniture house. In a Funen-based 19,000 square-meter hi-tech facility, 160 employees collaborate to create exquisite products for clients around the world. Over the years, Montana designers have produced one stunner after another. In this post, we're happy to show you some fantastic storage solutions from the designer.
Panton Wire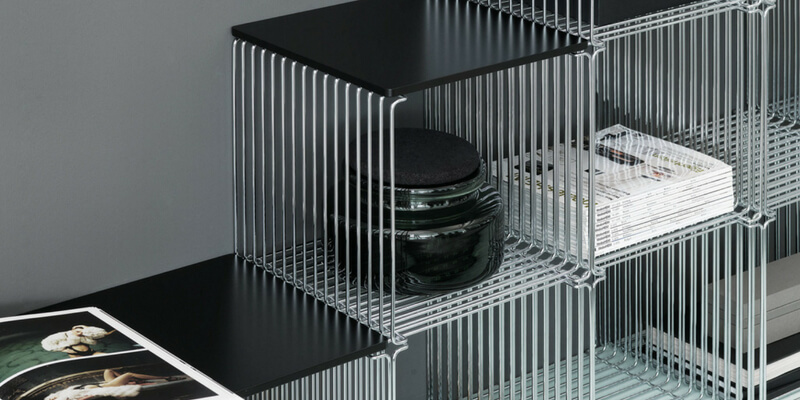 Verner Panton created the Panton Wire shelving system, which could be deployed individually or to complement other furniture. Sizing is one of the most exciting features of this product—craft a tiny shelf or build a large shelf with only a few additions. Available in chrome, dark chrome, and lacquered black, moulin rogue and black colors, the light Panton Wire system is equally elegant in residential or office settings. Panton Wire is one of the new arrivals in our Showroom!
Montana System
With plug-and-play modules, Peter Lassen's Montana System offers infinite possibilities for shelving. Choose from 42 colors, 4 depths and 36 modules to build a majestic shelf for all your storage needs. Build a personal shelf or a few shelves for various deployments in no time!  
Montana Skyline
Peter Lassen designed a system of light shelves and tables to float on discrete wall rails in the Skyline shelving system. Depending on whether you want to create a display or desk shelf, configure the length and depth of the system. The Skyline could also complement other Montana products. Regardless of whether the deployment is a residential or commercial setting, the Skyline is incredibly stylish, akin to the Lion City skyline.
Montana Bathroom
An ingenious Peter Lassen design, create your own bathroom décor with cabinets, drawers, mirrors and sinks. In just a few steps, and your own creative imagination, transform the bathroom into a spa. Choose from sizes and colors to jazz up the spa-like experience.
Montana Shoe Cabinet
For a residential or commercial complex, a shoe cabinet is a must-have furniture. Designers at Montana put together a shoe storage cabinet, Montana Hall Edition, as part of the hallway product line. Place the shoe cabinet in the hallway, corridor or entrance area, as the 20 cm – 30 cm deep cabinet fits perfectly in narrow spaces.
Don't you agree these storage solutions are simply fabulous? We've just received some of these systems in our showroom. So, please feel free to come and check them out!
Spending time outdoors nurtures the soul. So, why not transform the exterior space as an extension of the living environment? This worldview is all the rage in the décor world, and we're happy to show you outdoor furniture that can magically transform your patio. The key idea is to make the area comfy, just like in the Hollywood decor we talked about in one of the blogs.
Cielo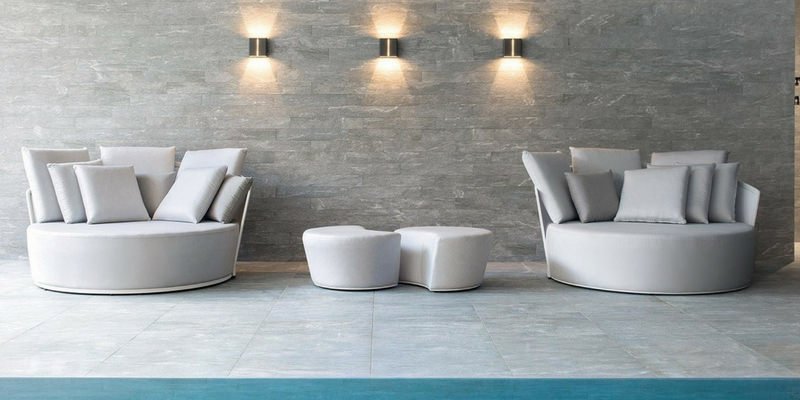 With plenty of sunshine and great weather all year round, bring Cielo's Mediterranean-inspired living to your Singapore home. As evident from the Cielo, Diphano is a modern furniture house dedicated to transforming the outdoors with thoughtful furniture. Deploy the Cielo as a daybed or lounge chair with its own footrest on the patio, rooftop pool or garden.
Kumo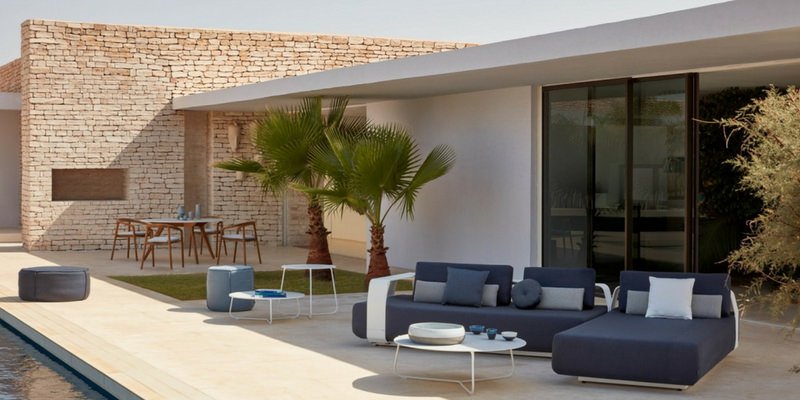 Designed by Lionel Doyen, the Kumo is cloud-themed furniture. Sit on the airy and playful sofa for a first-hand experience of what it's like on the fluff. With several shapes, sizes and decorative furnishings to choose from, create your own cloud that you can hop into any time you want. Six deployment concepts are presented for you to get started, but the patio furniture could be matched with other furniture as well as configured in many different layouts.
Moon Island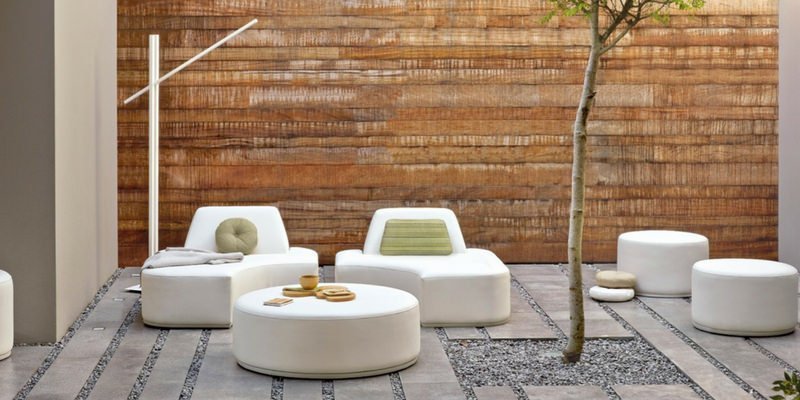 Gerd Couckhuyt's Moon Island is concept furniture. Combine four island sofas around a coffee table or footrest, and add a splash of colorful fabrics, to create an incredible lounging area for a lazy afternoon or late-night conversations with your dearest ones.
Sunset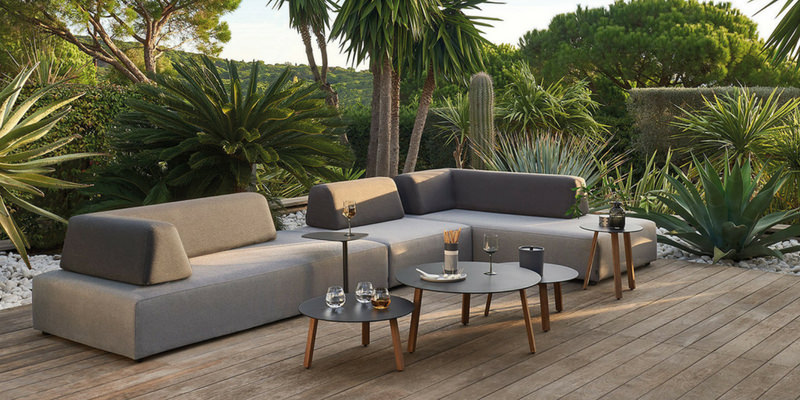 Another Diphano creation, the Sunset is incredibly modern with three dark or silver geometrical furniture pieces that can be configured in a variety of ways. Featuring anti-slip surface and hook-and-loop fasteners, the Sunset is fun to lounge on. Depending on the scenery, set the moveable arm and backrests on the seat for enjoying incredible evenings gazing at the horizon.
Stingray Rocker
Stingray Rocker is iconic furniture designed by Thomas Pedersen. The unique organic shape, inspired by a giant stingray's fluid movement in the watery environment, is inviting to lounge on. Deploy the furniture in any outdoor area, and it's ready for a rock-on session—chat, read, talk or whatever you fancy! 
Though our focus in this blog post is on residential spaces, these outdoor furniture could also be deployed in commercial and office areas. So, what do you think? If you visit us, we'd love to help you create magic!  
---
Header features a Giga Sofa by Eilersen
We get asked this question a lot! Based on our own experience of reviewing furniture from around the world, we agree selecting a high-quality designer sofa is no easy task, especially when sofa sets are identical. Though we retail only the best furniture, there are many creative ways of selecting a sofa set that enhances not only the décor but also the lifestyle aspirations. We highly recommend using this checklist when you go looking for a designer sofa.
Quality Sofa Checklist
Frame
Material: Kiln-dried hardwood; or > 11 layers plywood
Joints: Glued, dowelled and screwed joints; Reinforcing blocks
Seating
Support: 8-way hand-tied spring system; Sinuous spring system; or Web suspension
Cushion: High-density polyurethane, high-density foam or down cushions; Blendown pads
Buying a high-quality sofa is an excellent investment as it will serve you for a long time without a dent in comfort levels or looks. Use the criteria on this checklist, and you'll significantly increase the odds of landing a great sofa set.
Frame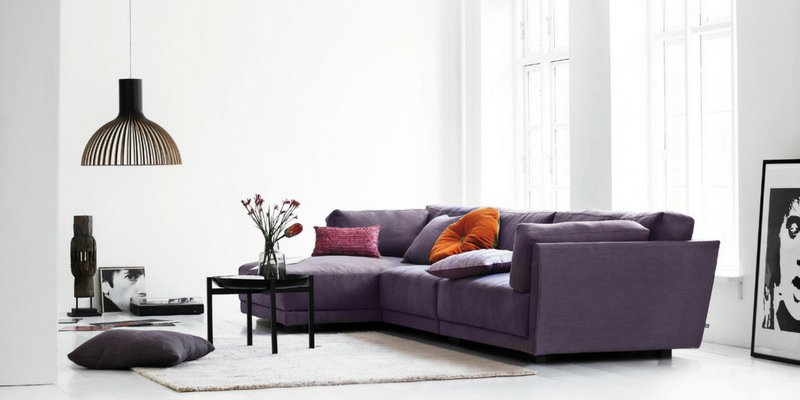 While reviewing the structure, inspect the material and joints. Kiln-dried hardwood frames are the best, but if you opt for plywood, consider frames with at least 11 layers of plywood. Since the structure is critical for maintaining stability and shape, pass off frames with green, knotted and soft woods that are prone to problems. The joints should be glued, dowelled and screwed with reinforcing blocks.
Seating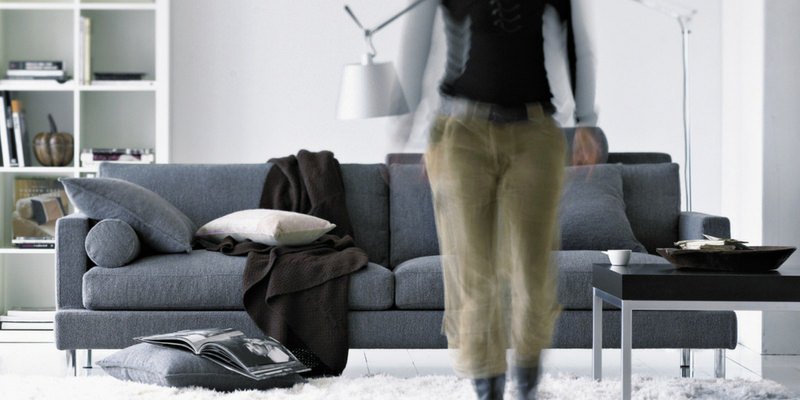 Always sit on the sofa you want to buy. The seating support works with the frame, so it doesn't sag while providing proper support to the seat and back. Look for the gold standard 8-way hand-tied springs system, which is an ingenious system crafted by the best furniture makers. If that's not an option, look for sinuous spring construction, which is typical in smaller or compact designer sofa sets. A web suspension is a modern wonder, made of webbing. Go for this option only when the other options aren't available. Choose high-density polyurethane or foam, because anything less can break down very fast. Go for cushion downs if you need soft seats, which can be complemented by blendown pads.
So, now that you know what makes a great designer sofa, how would you rate your sofa set? What would you do different the next time you purchase a designer sofa? We would love to hear your thoughts.
---
We have an active community on Instagram, where patrons love to talk about new furniture. The String System has caught the fancy of our patrons, who find the idea of having fun with shelving solutions irresistible. Designed by Nils Strinning, this shelving system provides an intuitive solution for developing wall systems. The System is configurable, and it doesn't matter whether you have a large or small wall. The light, yet stable structure incorporates panels and shelves of varying sizes to accommodate goods and artifacts.
Bathroom
If you're not happy with your bathroom furniture, check this out! Complete with shelf, cabinet and mirror doors, the solution is so incredibly simple, and yet can host more things than most bathroom cabinets. Create shelves for your needs—if you're a growing family, dedicate one level for each member of the family, or build a queen-sized shelf if you're still blissfully single.
Living Area
Some of our patrons can't find the right furniture for the living area. You know the problem—cabinets, shelves and other furniture come in various sizes and do not match the settings. It's queer trying to place odd pieces of furniture to occupy spaces along the wall. By hugging a section of the wall, the String System magically transforms the living area with tiny spaces for storage and display. Look at this exhibit, which is so popular among patrons for the witty scheme.
Book Shelf & Study Area
A study room or area is a tradition in most cultures. You could buy a desk and bookshelf for the reading area, or build an innovative solution with our modular shelving system. Besides being spacious enough to accommodate all your reading interests, the shelf is also elegant and low maintenance. Extend the System to occupy the entire wall surface if you're building a library for your family reading.
Kitchen
If you enjoy culinary art, you probably also own equipment for making treats ranging from avocado smoothies to zucchini salads. However, how do you organize kitchenware? Our modular shelving system is here to solve your problem. You no longer have to hire a carpenter to re-arrange the kitchen. Just put together a scheme of cabinets and shelves for the kitchenware and your solution is ready.
We welcome you to play with the String Configurator. Our patrons have become incredibly skilled within a few sessions. We challenge you to show us your creations! Alternatively, you may drop by our showroom and take a gander at the String Systems we have on display!
---
Besides aiding comfy living, our furniture designs are also recognized as works of art. Bo Bedre, Bolig Magasinet, Costume Living and Nordic Living often feature our designs in the home décor sections, which are popular among readers. Bo Bedre means Live Better, Bolig Magasinet is a pioneer of personal interior spaces, Costume Living is about exclusive and iconic designs, while Nordic Living is dedicated to the aspirations and dreams of Nordic culture. As a tribute to the most elegant model of the year, the design awards are a celebration that engages all the stakeholders in the furniture world. Four of our models are finalists in the prestigious Furniture of the Year 2018 awards.
Spanish Dining Chair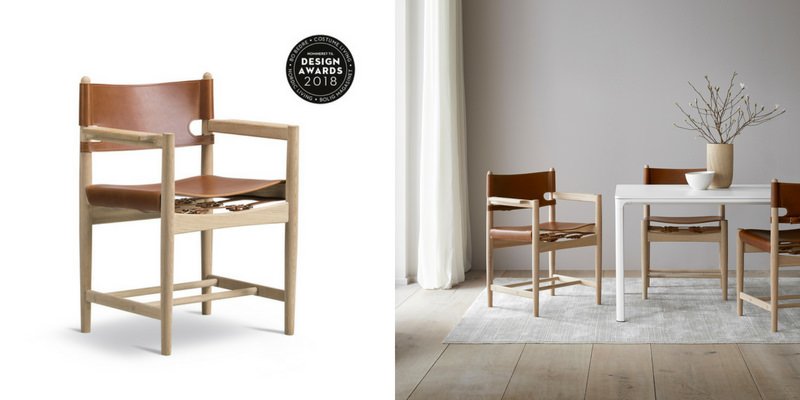 Borge Mogensen's Spanish Dining Chair promotes the cultural heritage of dining in style. In today's ephemeral world, it's easy for trendy practices to trump tradition. The Spanish Dining Chair, made with beautiful oak and saddle leather, is a delight to sit on and enjoy a meal with family and friends. Being nominated means this cultural practice is a valued one. As one of our favorites, we'll not be surprised if the Spanish Dining Chair goes all the way to win the award.     
Din Chair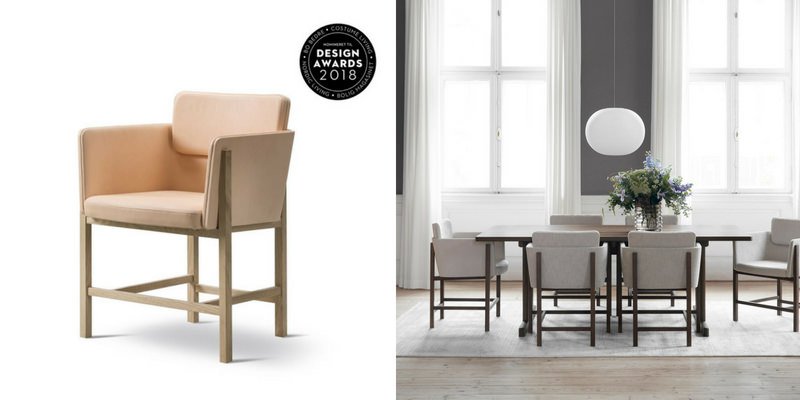 A product of the design house, Oeo, led by Thomas Lykke, the Din Chair is charming. Like the Spanish Chair, the Din Chair also promotes the culture of dining with family and friends by creating a relaxed and comfortable ambiance. Patrons enjoy sitting on the Din Chair, which features a generous seat and backrest, and a comfortable enclosure on a sturdy frame. The Din Chair could easily be the People's Choice Award winner.
48 Sofa Bench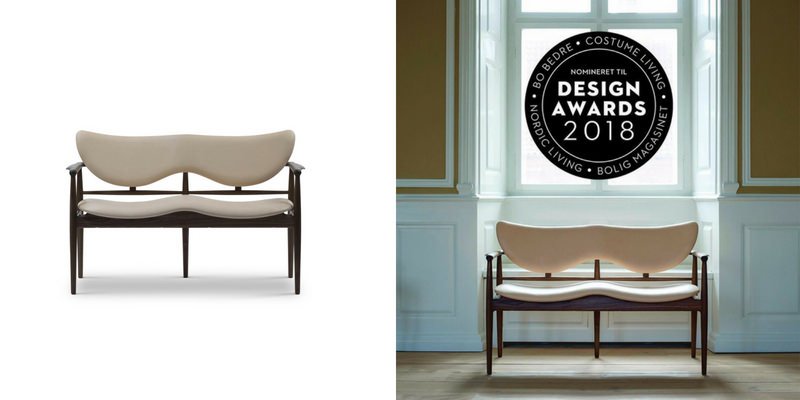 Finn Juhl's iconic 48 Sofa Bench has been relaunched in 2018, and we're not surprised the furniture got nominated. Featuring oak, teak or walnut frame, and leather or fabric upholstery, the 48 Sofa Bench is a class apart from most modern designs. Patrons appreciate the feel of wood and leather or fabric in modern environments. Though technically not a newcomer, our vote for the Best Newcomer Award goes to the 48 Sofa Bench.
Montana Free Shelving System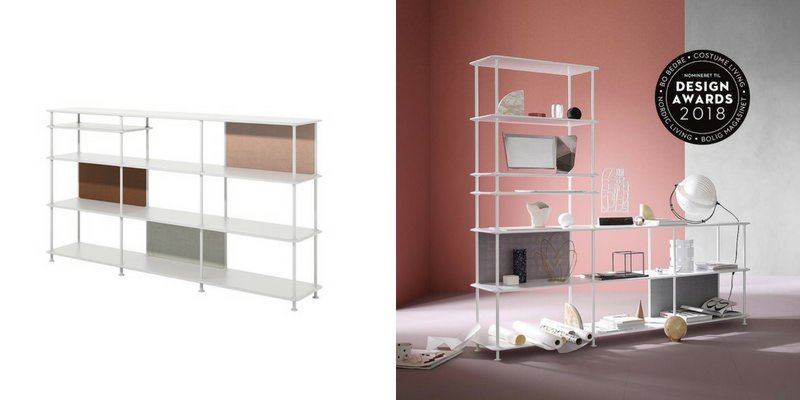 Launched by Montana, a design house lead by creative director Joakim Lassen, the Montana Free Shelving System is a furniture innovation. Unlike the previous-gen philosophy of fixed elements, the Montana Free Shelving System features a plug and play assembly. The millennials and gen Z will find the Montana Free Shelving System a true companion for their mobile lifestyles. We support the Montana Free Shelving System for the Most Innovative Furniture Award.
So, which one is your top choice for the award? If you'd like to learn more about any of them, please send us an enquiry here!
---
We've been telling stories about Scandinavian designers and their designer furniture, but did you know our story? In this post, we'll share insights into our worldview, and how we create stunning interiors by visualizing spaces for Singaporean living. We travel the world for eye-catching designs, and when we find one, we ask what if? We love playing matchmaker. As we toy with clever schemes, we often stumble upon inventive décor using designer furniture from more than one of our brands and present the muse to our patrons. Designers often produce furniture items in sets, but looking beyond the original set often results in artistic displays. Check these out!
String System & J39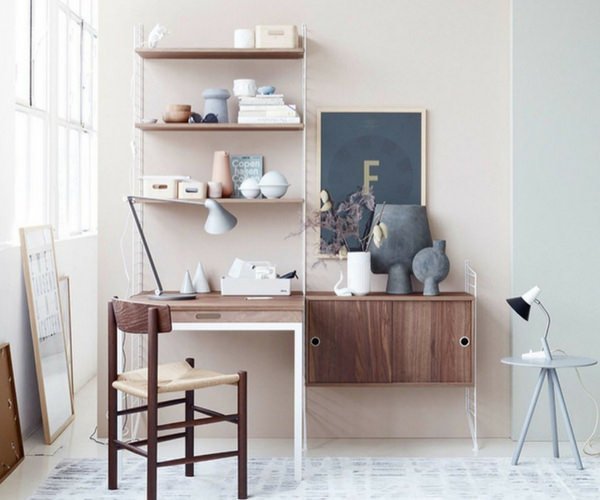 Designed by Nisse Strinning for String, the String System provides a fantastic backdrop for the J39 chair. We've our favorite configuration for the String System, which you could configure for your own place. Put together cabinets, shelves and panels in a form that satisfies all your storage needs, while giving the décor its sharp looks. Borge Mogensen's J39 is so simple and versatile, people fancy sitting on the chair, which gave it the sobriquet—The People's Chair. Fredericia retails the chair, which is available in new and vintage versions. You may remember seeing the chair in cafes, homes, institutions, restaurants, universities, and many other establishments.
Image by @schoenerwohnenmagazin on Instagram
TS Table & Spanish Chair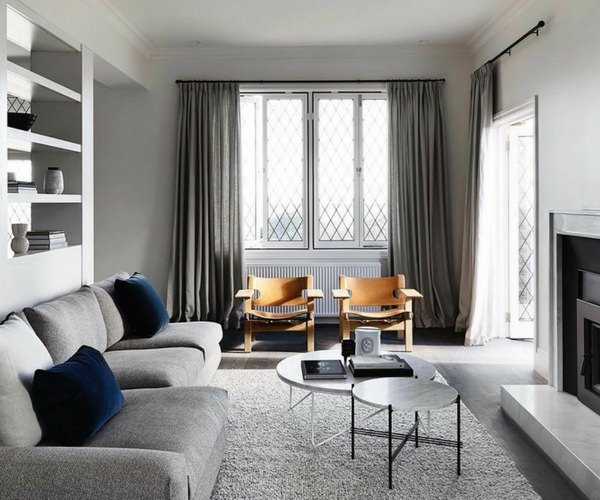 Stine Gam and Enrico Fratesi, the famous Danish-Italian duo, also known as GamFratesi designed the TS Table for the Gubi brand. The marble-top table ideal for the lounge and you could choose from one or more tables to create the perfect lounging area. The Spanish Chair is Borge Mogensen's creation for the Fredericia brand. Featuring brass, leather and oak, the Spanish Chair can hold on its own. Patrons simply love sitting on this chair, which is not only comfortable but also has a generous armrest that accommodates things placed on it.
Image by @greatdanefurniture on Instagram
AK 1330 Desk, Reading Chair, A2772 Cabinet & Grasshoppa Table Lamp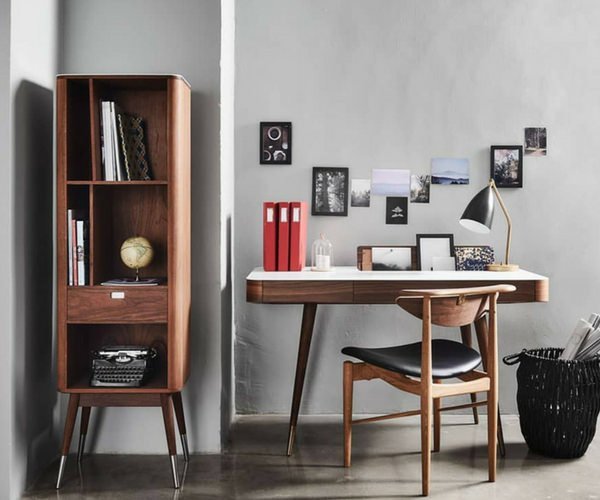 The AK 1330 Desk is Soren Nissen and Ebbe Gehl's invention. As part of the Naver Collection, the table featuring white Corian makes the work area incredibly stylish. Top it off with Greta Grossman's iconic Grasshoppa Table Lamp for there you have it, the perfect workspace.
For those who spend long hours reading, Finn Juhl's Reading Chair is a must-have furniture item. Choose from oak, teak or walnut, and fabric or leather upholstery to match the décor of the conference hall, home, hotel or restaurant. To further enhance this designer furniture set, you may choose to include the AK2770 Cabinet, which pairs well with the AK 1330.
Please let us know what you think! If you'd like to check out some more schemes, please come to our showroom, and we'll be happy to show you around.
Image by @squareroomsmag on Instagram
For one of the finest designer houses, True Aesthetics is dk3's vision—blending craftsmanship with design for creating novel furniture that enhances the décor. With a star-studded designer team, the Scandinavian furniture house has created a marvelous furniture world. Let's look at some contemporary furniture by dk3's legendary designers.
Cadovius Butterfly Shelf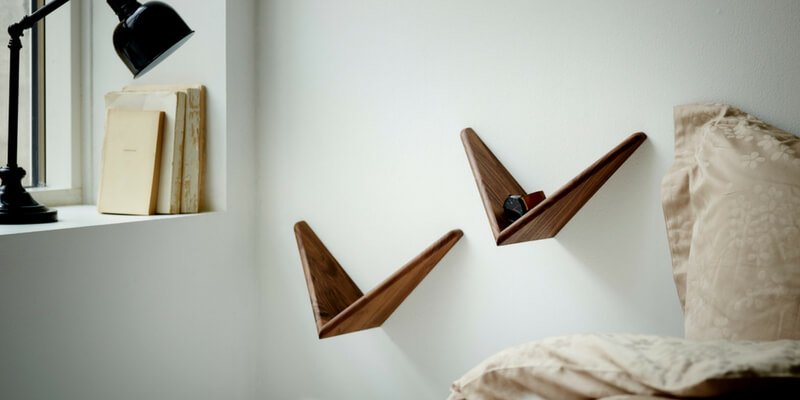 Poul Cadovius designed the wooden shelf, which also brightens the décor; as if a butterfly is sitting on the wall. If you're an avid reader, the tray can accommodate books, tablets and reading materials, showcase your creations if you love arts and crafts, hold your kid's toys, and so much more. If you're adventurous, the Cadovius Butterfly Shelf is an excellent addition to the colorful environment.
Grand Sideboard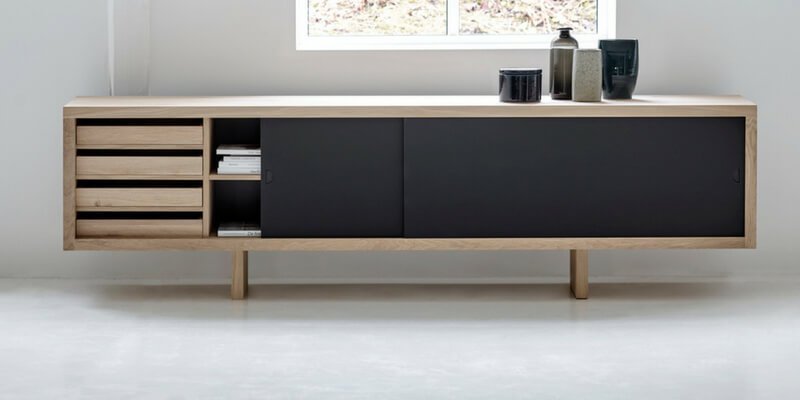 Designed by Jacob Plejdrup, the Grand Sideboard is not only spacious but also intelligent. Check out how the innovative storage solution is spot-on for so many different things—artifacts, jazz collection, magazines, and family records, among others. Choose from bold to classy color schemes to match the interiors.   
Lowlight Table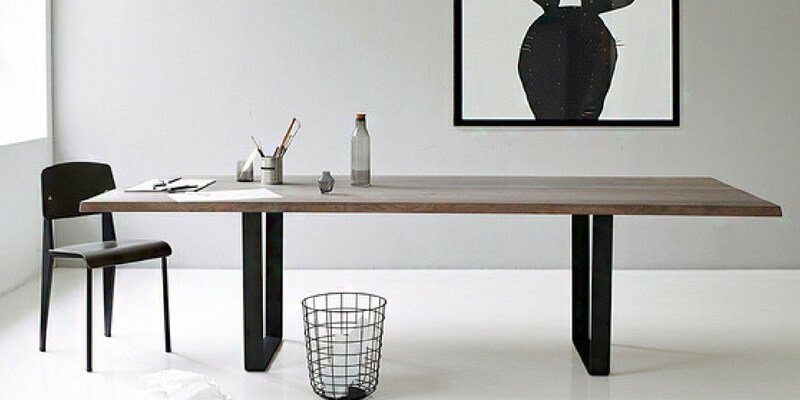 Another Jacob Plejdrup creation, the Lowlight Table has a chic sloping frame and solid wooden top. To match the stylish frame, the edges are curvy, and the top features soap, oil or white oil finish. In your workshop, use it as a work table, which could double up as a dining table. With the extension leaves, extend the table on either side when family or friends show up for dinner.
Royal System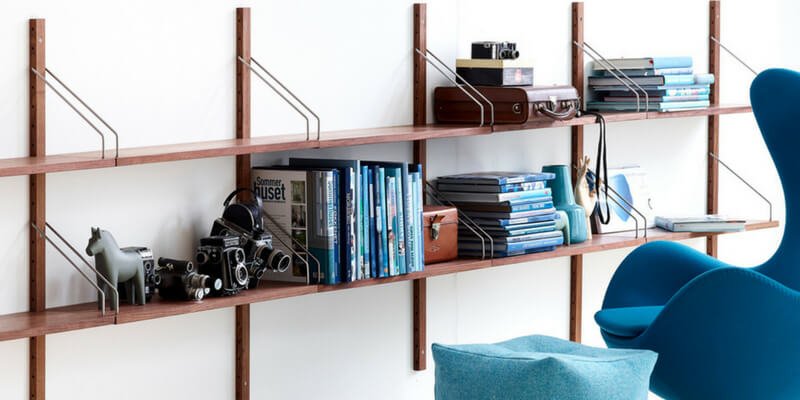 A folklore furniture piece, the Royal System by Poul Cadovius is the first wall-hung furniture system. Incredibly fashionable, the Royal System sits like adornment on the wall and provides smart trays for an incredible collection of things. We challenge you to try it! For modern interiors, the shelving system is configurable for the assortment you want to store on the shelf. Because there are so many possibilities, we'll take your order only when you're delighted with the design.
Plank Sofa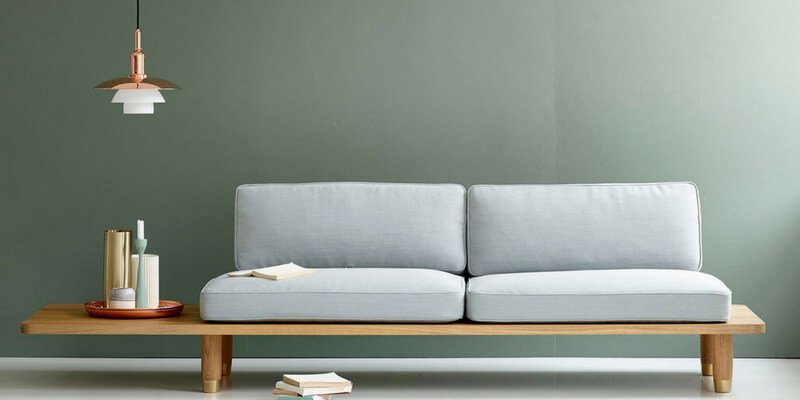 As if for their own seating arrangement, Anders Berg, Frode Myhr, Petter Knudsen and Steinar Hindenes put together the Plank Sofa, which has become a phenomenon. Depending on the backdrop, choose from fabric or leather upholstery for the oak, walnut or fir plank. For limited space, deploy it as a two-seater, while not diminishing the panache.
What do you think? Aren't dk3 contemporary furniture simply fabulous? We're happy to bring these iconic Scandinavian furniture to you. So, please do come and visit us.
---
We love great films, especially those that feature iconic works of art. If you are the sort to keep an eye on stylish décor in film and television, we challenge you to this quiz. Which movies did these lounge chairs appear in? Can you guess from the screenshots?    
#1: Ox Chair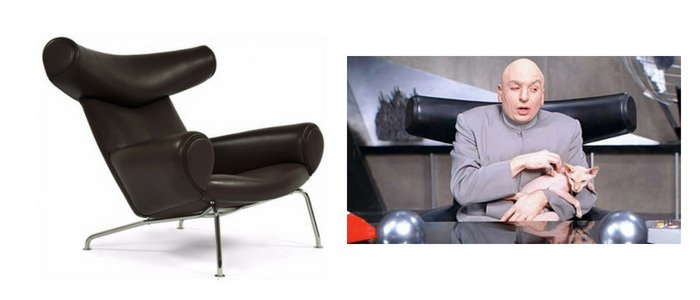 Hans Wegner designed the masculine Ox Chair, which is incredibly comfortable; thanks to the design featuring a deep seat, generous armrest and backrest, and the one-of-a-kind ox-horn-like headrest. Do you remember the duel between the International Man of Mystery and Dr Evil, who effected nefarious schemes from the Ox Chair?  
#2: Wishbone Chair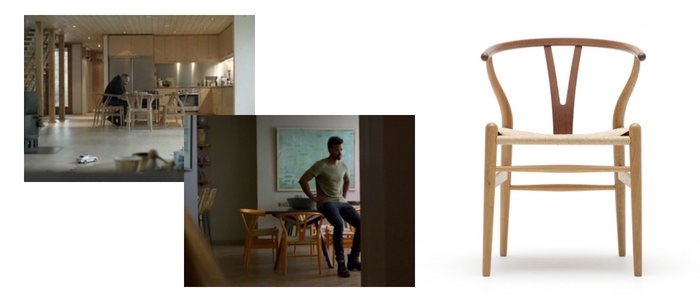 Featuring steam-bent wood, Hans Wegner's Wishbone Chair shows intricate knowledge of wood and craftsmanship. Though sculptural, the chair is light and comfortable to sit on. An excellent choice for a thriller; have you seen this striking chair in political and superhero movies?
#3: Egg Chair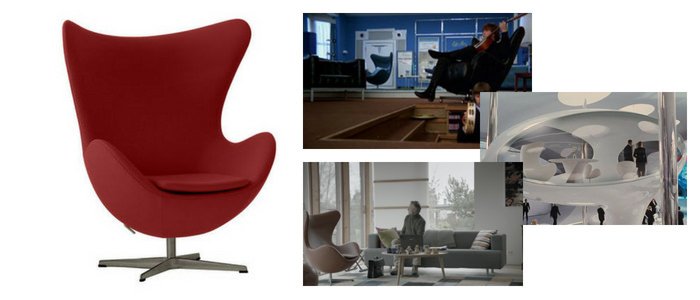 Arne Jacobsen and Fritz Hansen designed the Egg Chair, which is available in a color and upholstery of your choice. You probably remember Agent J and Agent K, and several other movies featuring this eye-catching chair.
#4: Swan Chair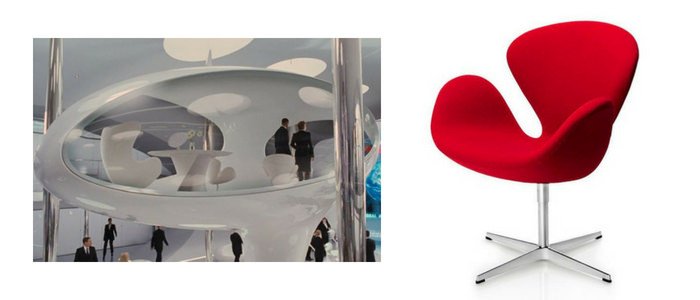 As if the egg has grown into a swan, Arne Jacobsen's Swan Chair imbues traits from the Egg Chair. While you may remember having seen the Swan Chair along with the Egg Chair, the curvy chair enhances the decor of the Radisson Royal Hotel in Copenhagen.  
#5: Spanish Lounge Chair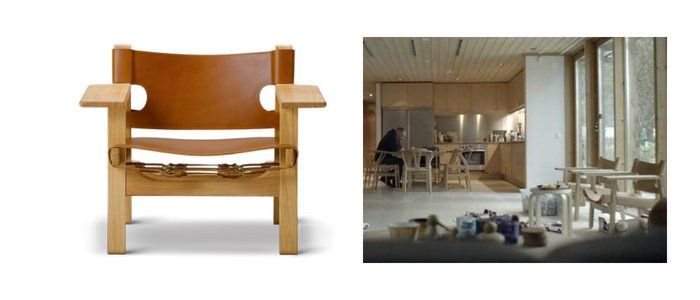 Borge Mogensen designed the Spanish Chair, which features cultural attributes from the ancient world. Crafted with oak and leather, the chair is recognized for its looks. If you've seen the Wishbone Chair in film, you may remember the Spanish Chair too.
#6: Corona Chair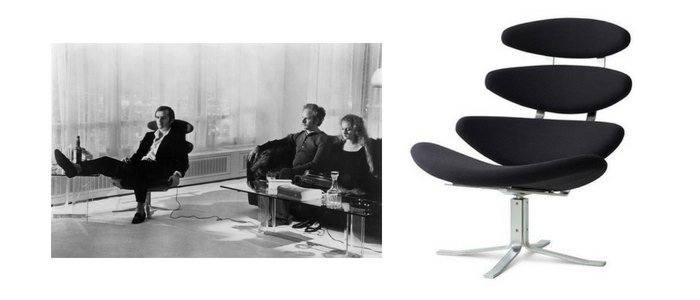 Poul Volther designed the Corona Chair, which features a steel frame and black leather cushion. It's easy to recognize this vintage chair, which comes in sets of twos. For millennials and Gen Z, recognizing this chair in film and television is a tough one. Give yourself bonus points if you got it right!
So, how did you do on this quiz? If you'd like to experience firsthand how it feels like to sit on the seat of a superhero (or supervillain), we welcome you to our showroom!
Key
# 1: Austin Powers
# 2: Jessica Jones, The Bridge
# 3 Help!, The Bridge & Men in Black III
# 4 Men in Black III
# 5 The Bridge
# 6 Carnal Knowledge
---