---
As Singaporeans, we love to work hard and party even harder! To immerse your socials with lovely memories, we present four designer dining tables – regale family, friends and business acquaintances with boisterous get-togethers all year long!
From conversations with community members, we've learned our patrons value enduring schemes that complement comfy living. Hence, we're pleased to introduce four exclusive dining tables that stand for this. Inspired by diverse value systems, each dining table has a quirky story to tell, thereby inviting onlookers to huddle around for more. We welcome you to our showroom to experience some of these stunning creations.
Less is More Table by dk3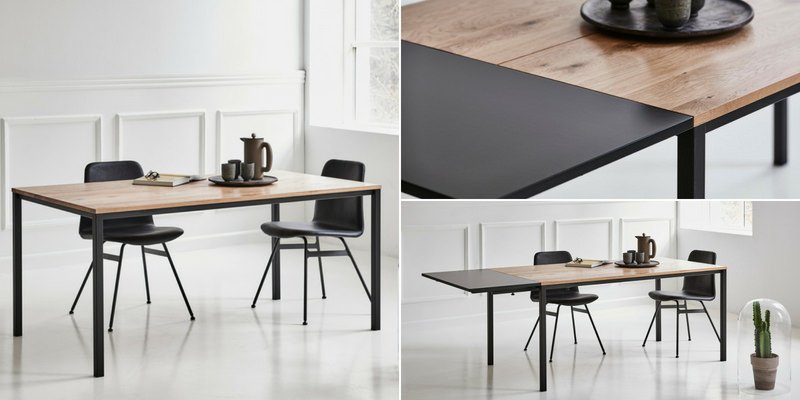 Designed by Jacob Plejdrup, the Less is More dining table is the first-of-its-kind thin-plank table. Steel frame and solid-wooden plank make the Less is More Table elegant in any space or setting. Plejdrup acknowledges that multicultural experiences inspired this design, which imbues context and form for myriad environments. Patrons love experimenting with this designer table, placing them in various backdrops, and the arrangements are contagious!
Ana Table by Frederica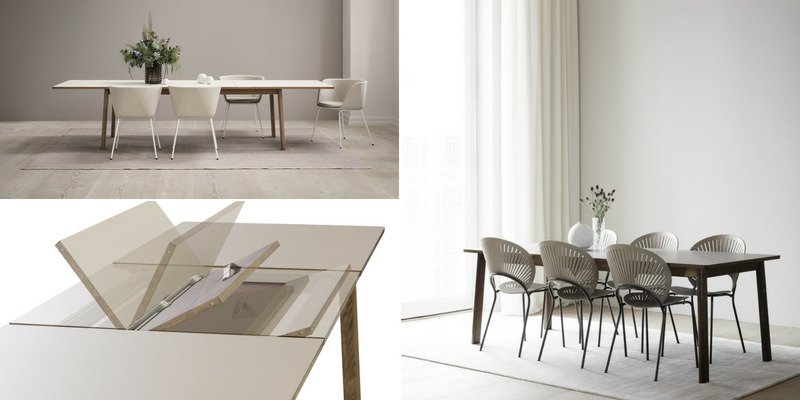 Symbolic of a butterfly—wings spread and ready for take-off— Ana Table is reminiscent of nature's design. As part of your home or business décor, this table creates a picture-perfect milieu for a dinner party or business meeting without ornate adornments. True to the Frederica brand's philosophy of eliminating the superfluous, while retaining the indispensable, the designer dining table is a ceaseless relic.
Silver Table by House of Finn Juhl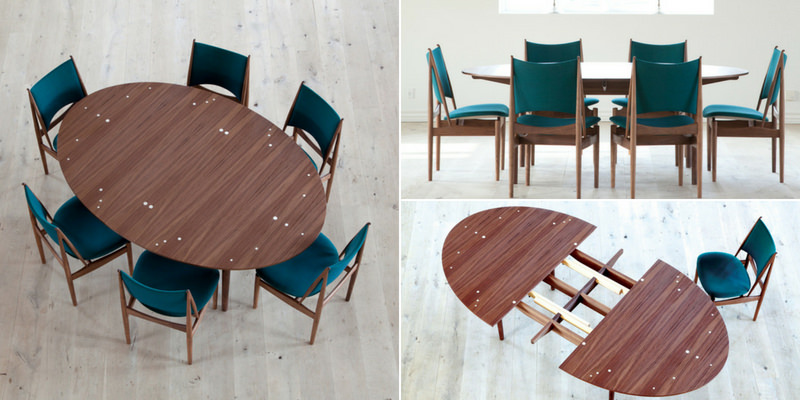 Considered a work of art, Finn Juhl's Silver Table is memorabilia. Launched at the Copenhagen Cabinetmakers' Guild Exhibition in 1948, the Silver Table continues to delight the audience even today! Dine on a blanket of stars, a metaphor for the thirty silver inlays strewn on the tabletop that lend the designer dining table its name. If you have many guests attending a party, extend the oval stand with extra leaves; or shrink the designer dining table sans the extras for that exclusive dinner with your special one.
GM7700 by Naver Collection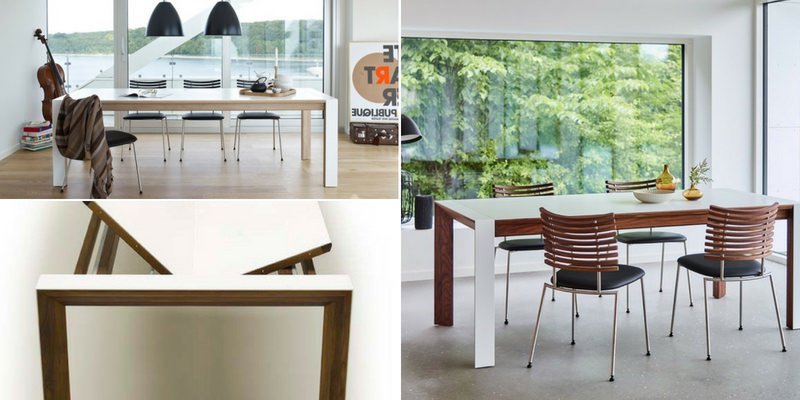 Soren Nissen and Ebbe Gehl designed GM7700 for the modern home or office as part of the Naver Collection. It features pronounced furniture inspired by the function and form thinking. Choose from white Corian or solid wood that brings to light the inimitable design, which could be effortlessly organized in a variety of spaces as a—coffee table, dining table, workbench, or hangout favourite.
Danish Design Co is home to an immense collection of decadent dining tables. If the selection above does not meet your needs, we will be pleased to assist you in your search; drop by our showroom in Pasir Panjang Singapore and speak to our team of talented sales consultants.
---