Luxury Living Case Files #1: The Allure of Modern Design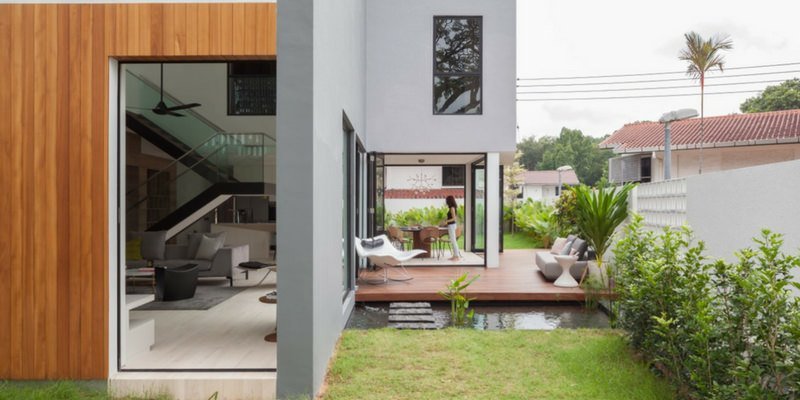 ---
The true appeal of our modern furniture can only be seen when showcased in where they are meant to be – a home. Built on three levels, our patron's luxe home features a fusion of Scandinavian and world furniture for modern-day living. Allow us to take you through the various spaces and show you exactly what quality design is capable of.
Open Living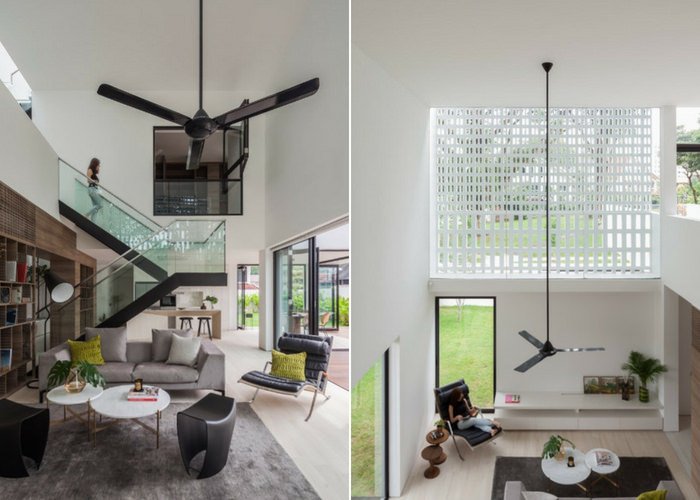 With wide-ranging deployment options, the open architecture concept is trendy among those living the high life in Singapore.

Gallery Stool
Originally designed for art galleries, the curvy Galley seat, where patrons sit on and marvel at displays, is a smart addition to living spaces—chat on the phone, flip over books, or feed the fish in the pond, while resting on the Gallery stool, which you can deploy anywhere with minimal effort.
Orion Sofa
For crafty configuration of space, the Orion sofa, a stylish lounge, magically doubles up as a resting place for a bosom buddy's overnight stay. You may like to know that we have an Orion sofa on sale right here.
Spine Stool
Regale in beautiful moments with friends and family at the quirky counter, which, in Nordic tradition, symbolizes bonding over drinks. Known for its unorthodox build, the Spine series, which you see in select bars, boutiques and restaurants world over, is an excellent choice as bar furnishing.
TS Coffee Table
With a snowy stone top and yellow brass frame, the TS Coffee Table completes the seating arrangement on a high note. It is also one of our most popular pieces of modern furniture in our store.
Fine Dining at Home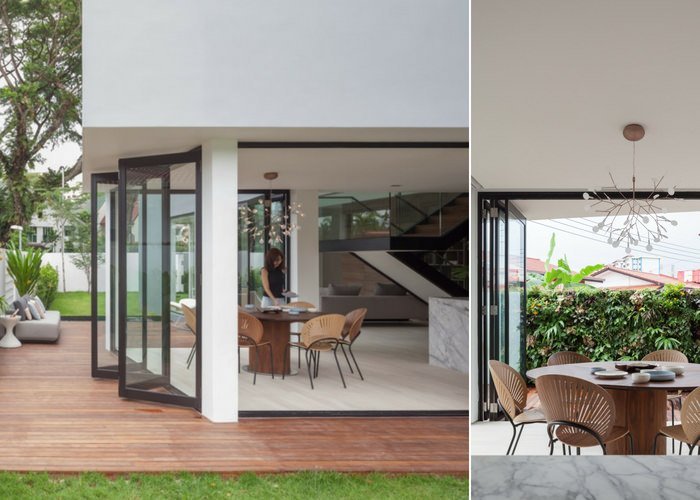 Open on three sides, fronting onto the deck, foliage and millpond; the dining space creates a pristine milieu for intimate evenings with loved ones or for hosting private dinner parties.

SM33
With a six-fragments base, the SM33 egg-shaped table, which seats four to nine people, is a natural geometry in the picturesque environs. (Note: Table depicted in the picture is the SM32, the predecessor of SM33.)
Trinidad Chair
Trinidad chairs, screen-shaped shells designed to blend ambiance with experience—an exposition of Caribbean high-concept living—complement the SM33 dining stand. You might be interested to know that we are offering a 45% off all in-stock Trinidad chairs!
The deck is calling!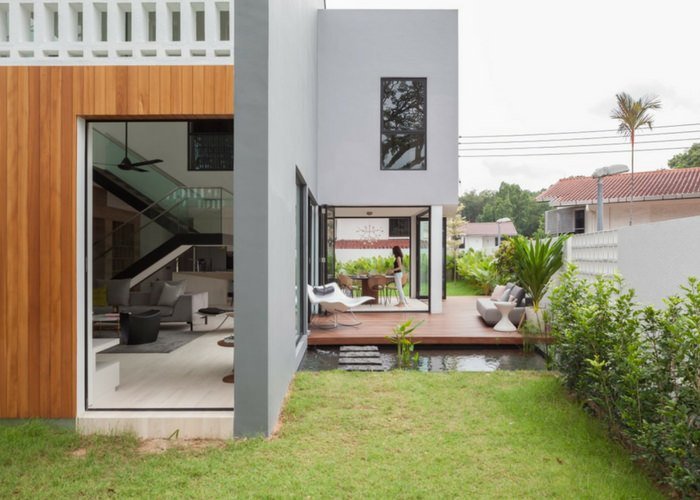 Blessed with plenty of sunshine and splendid weather, all year round, we Singaporeans savor outdoor stints. What feels better than a tranquil afternoon or early night-time on the deck?

Bell Side Table
Looking like two bells fused together, the Bell table matches the striking character of the deck—delight in munchies and beverages, gadgets, magazines, and more in the retreat you invented. In-stock Bell side-tables are on sale with a 50% discount!
Kumo Sofa
Playful and easy-going, the three- or four-seater Kumo sofa is remarkable for lounging with pals and kinfolks.
Stingray Rocker
Convenient for various lying positions, the naturally-ergonomic Stingray rocker jingles it's me time! Enjoy a mid-summer saga or fantasize an epic interstellar trek right on your own Stingray craft. We have two stingrays on sale and you can view them here (35% Off – Grey) and here (50% Off – Black with Chrome).
Closing Notes…
Intrigued by our immense collection of modern furniture? You are more than welcomed to explore our collection here.
---