Matégot Nagasaki Bar Stool
Quality Scandinavian Design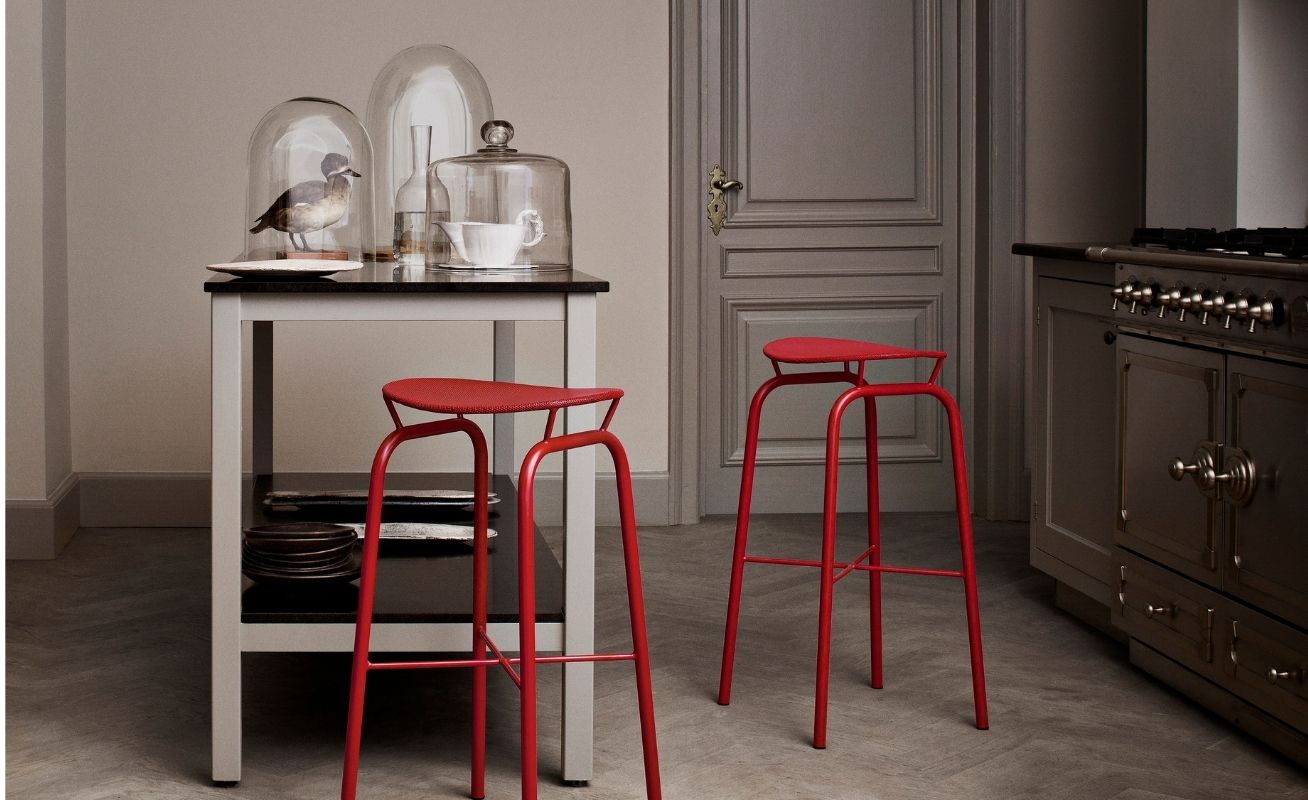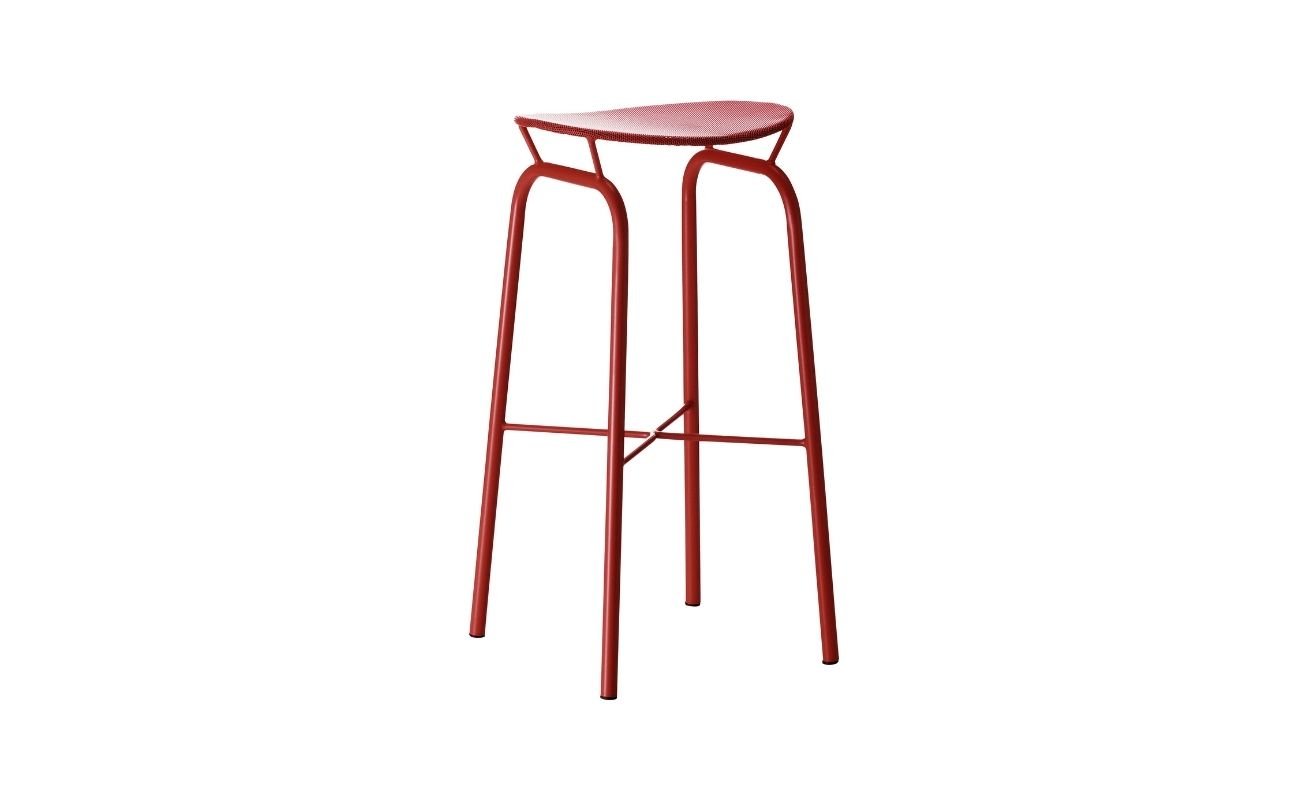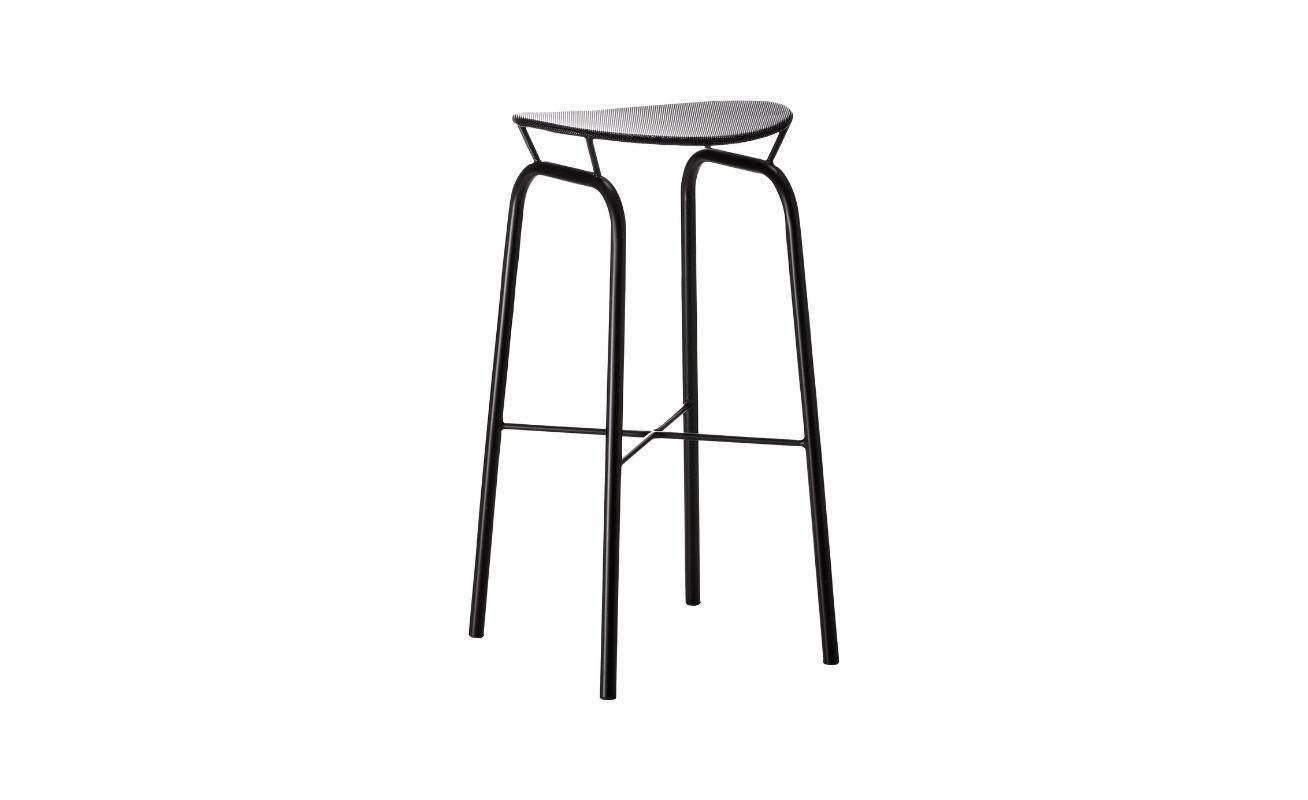 Sleek and Sophisticated
Designed by Mathieu Matégot, the Matégot Nagasaki Bar Stool is truly one of his best-known pieces. The stool is made with Matégot's Rigitulle technique of perforating and welding metal on a four legged metal frame. The curved and arched shape of the seat reflects a saddle, maximising seating comfort. A testament of exquisite design, the Matégot Nagasaki Bar Stool is part of the chair collection at the Vitra Design Museum.
Create a sleek, industrial vibe to your dining room, bar area, or kitchen by pairing the Matégot Nagasaki Bar Stool with TS Column Bar Table, also by Gubi.
Gubi is a Danish design company focused on creating exquisitely crafted contemporary furniture designs inspired by traditional Scandinavian craftsmanship. The team at Gubi pride themselves with evolving with the times and aim to provide you with designer furniture that allow you to enjoy the luxuries of life.
SAFETY & WARRANTY INFORMATION
All purchased Gubi products come with a 24 month warranty on material and manufacturing defects.
FURNITURES FOR YOUR LIVING SPACE
We've got a lot more designer Bar Furniture pieces to offer. Also, check out our full collection of Dining Room Furniture for some decor inspiration if you'd like. We have dining tables, dining chairs, pendant lamps, sideboards, benches, rugs, mirrors and so much more!
Total Dimensions (DxWxH):
38x39x74 cm
Sitting height:
72 cm
Seat width:
39 cm
Seat depth:
32 cm
Seat height:
72 cm
Available in:
Soft Black Semi Matt, Rusty Red
DESIGNER
Mathieu Mategot was a Hungarian architect, designer and artist who designed over 400 furniture designs during the 1950s and 60s. He is credited for finding Rigitulle - a technique where metal tubing is combined with perforated metal sheets.

More designs from Mathieu Matégot