1965 Pendant Lamp
Quality Home Furniture Lighting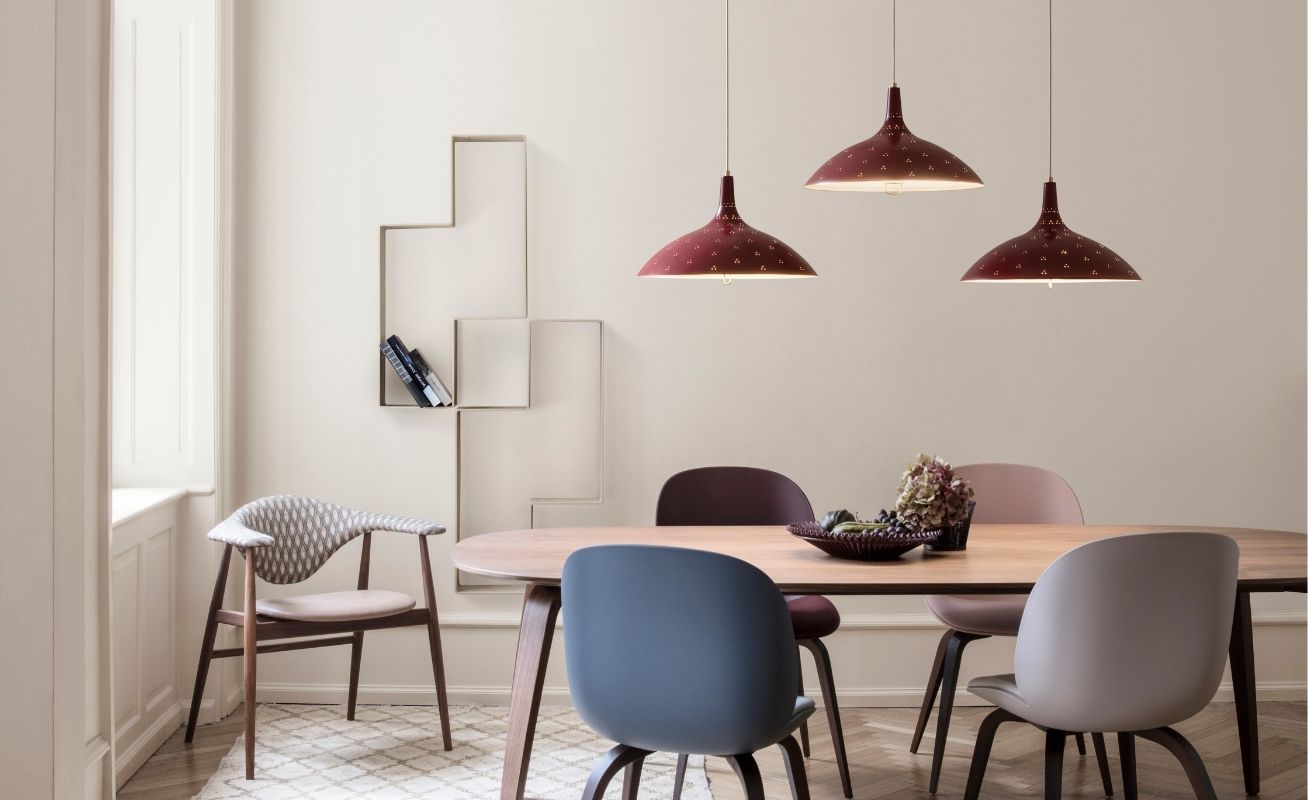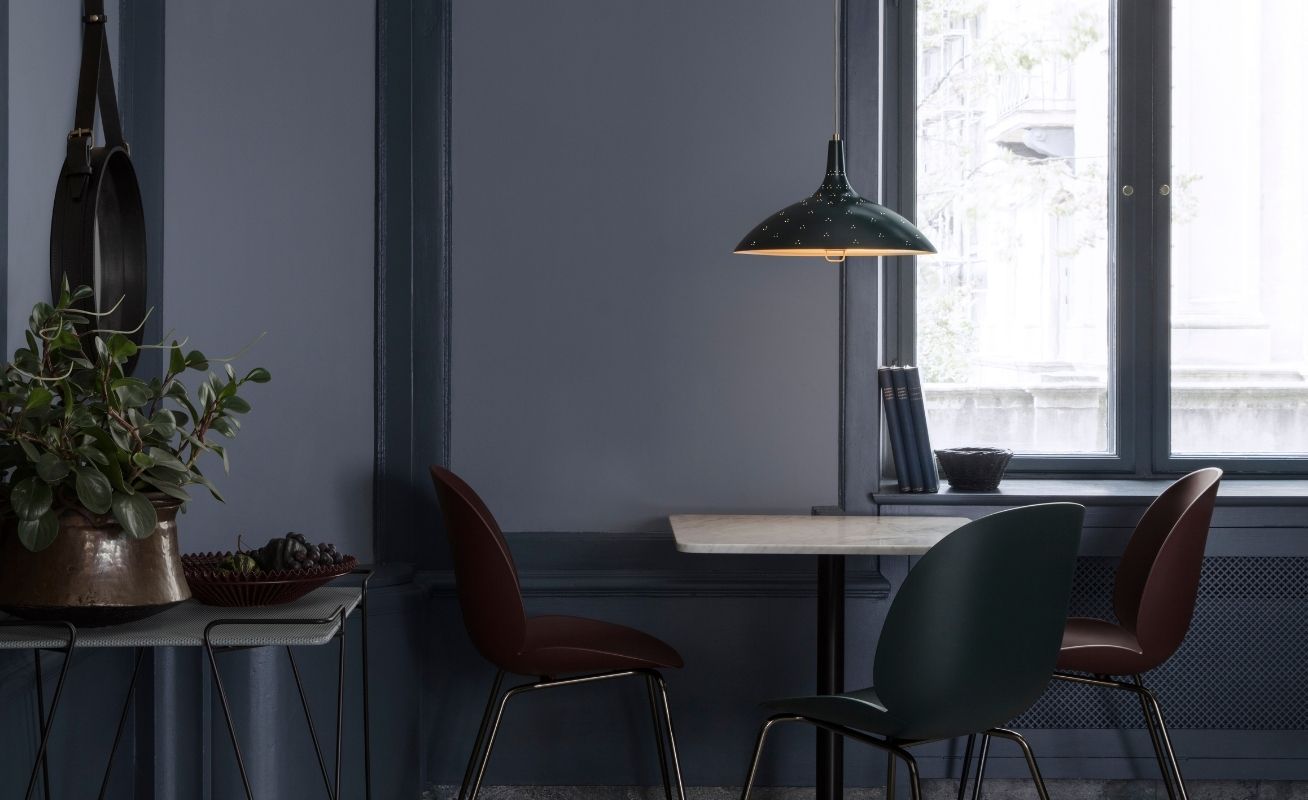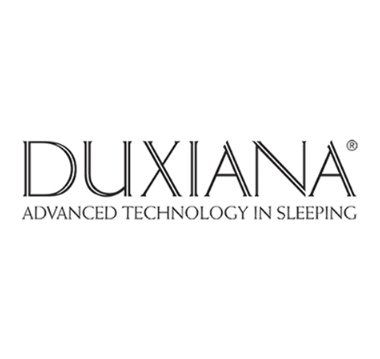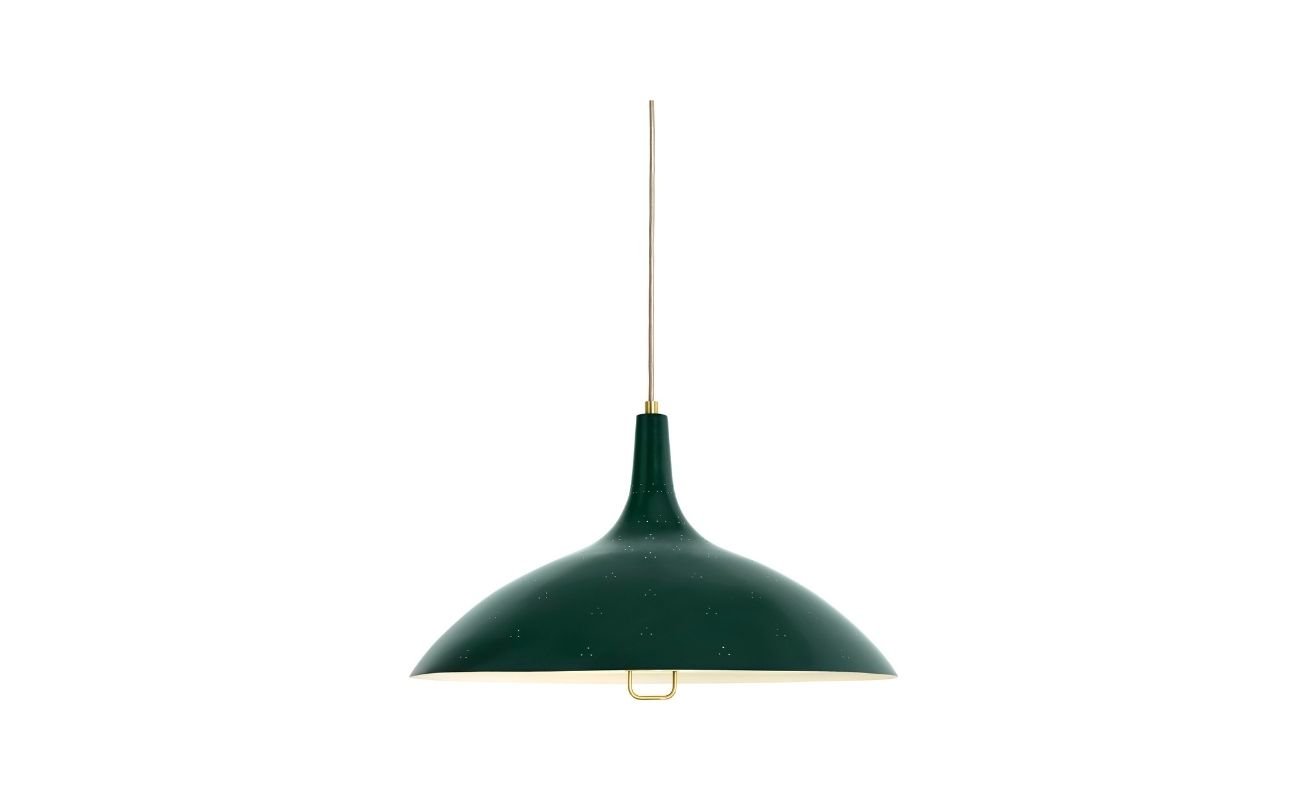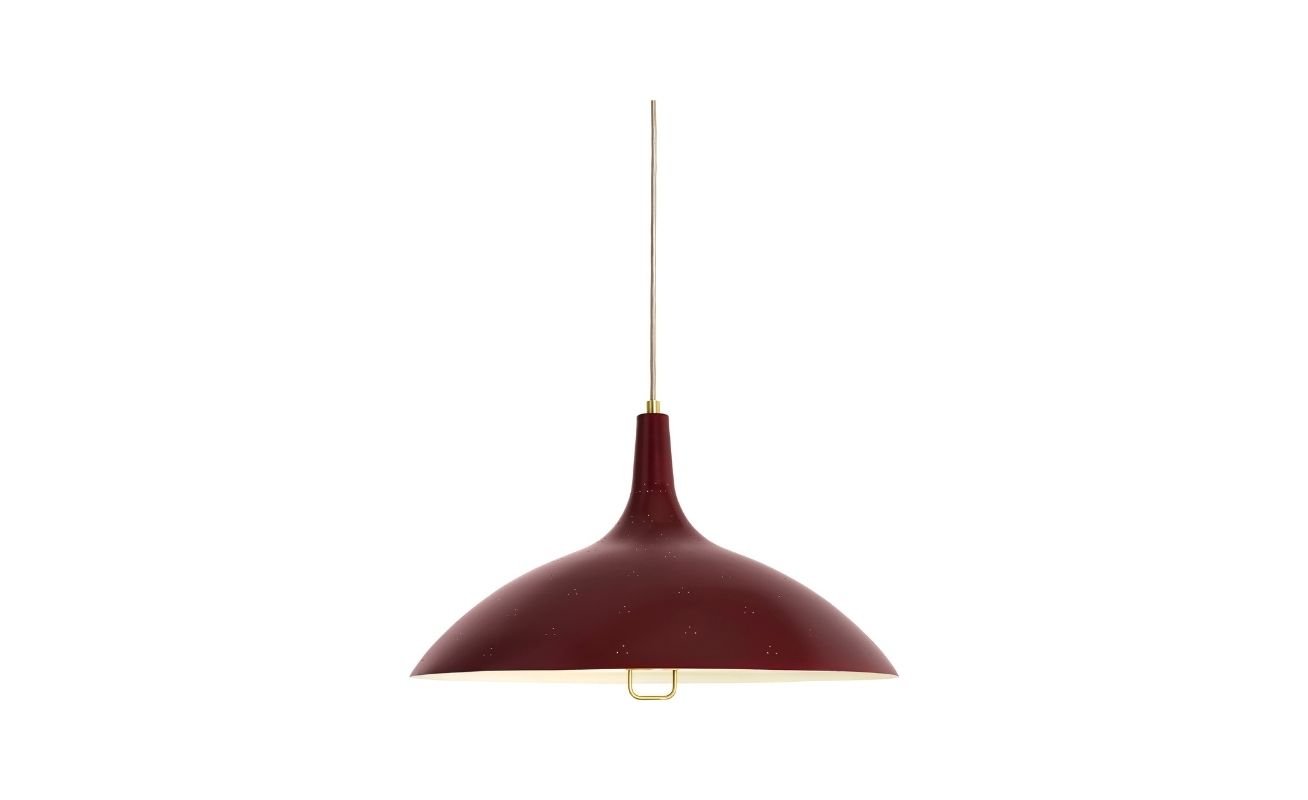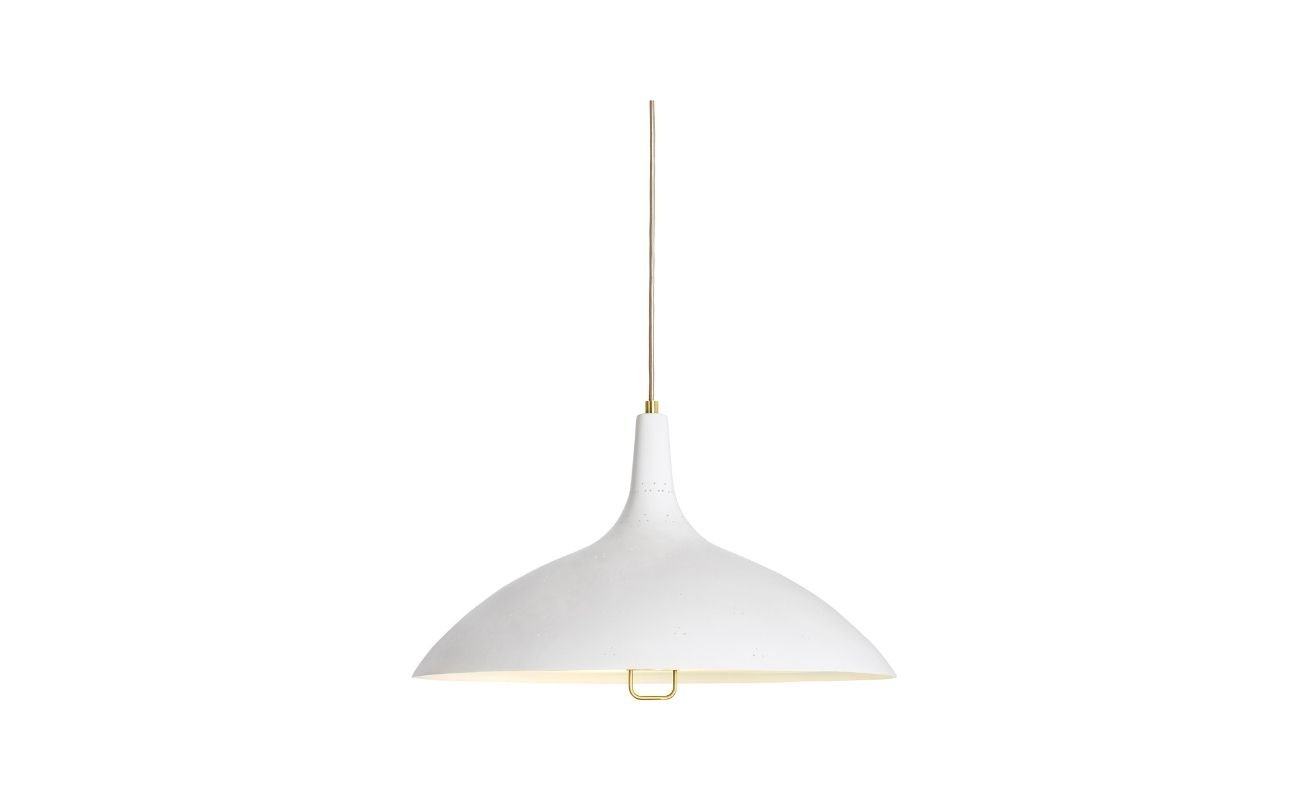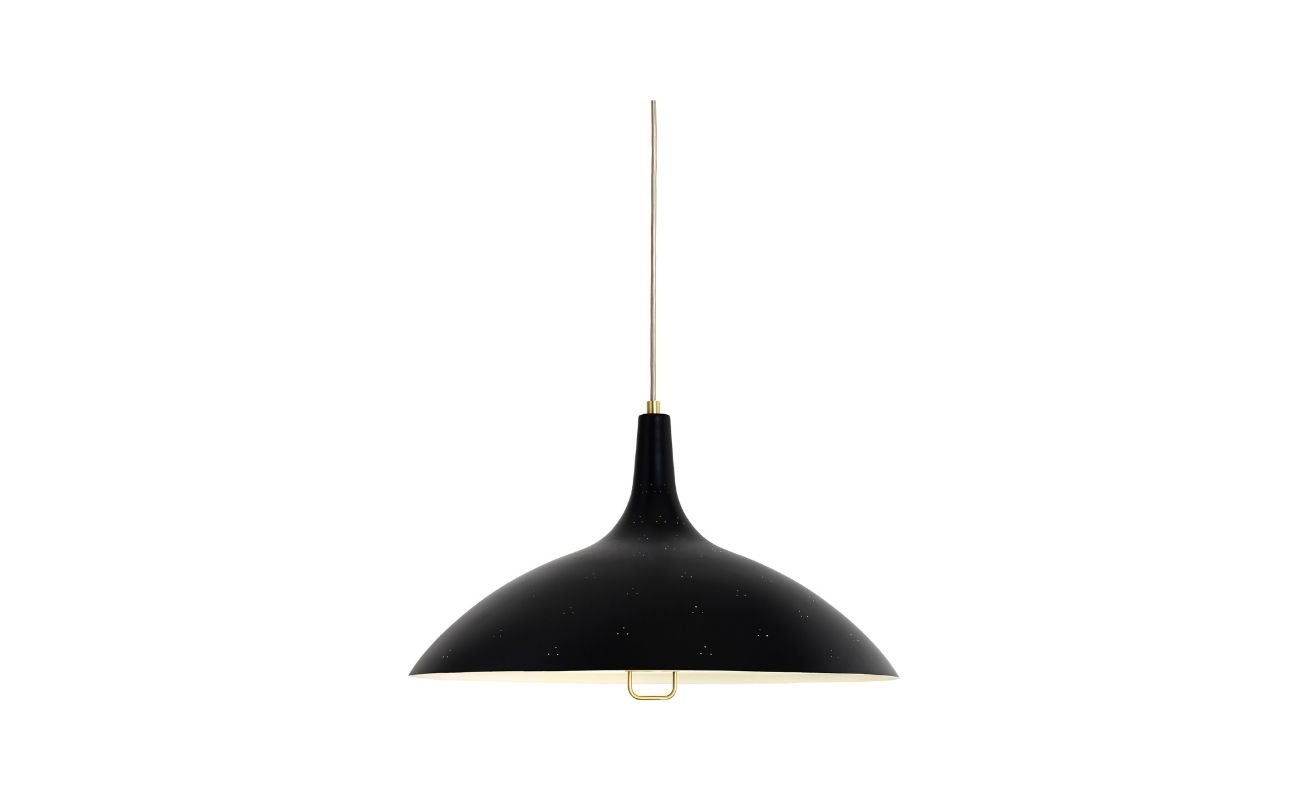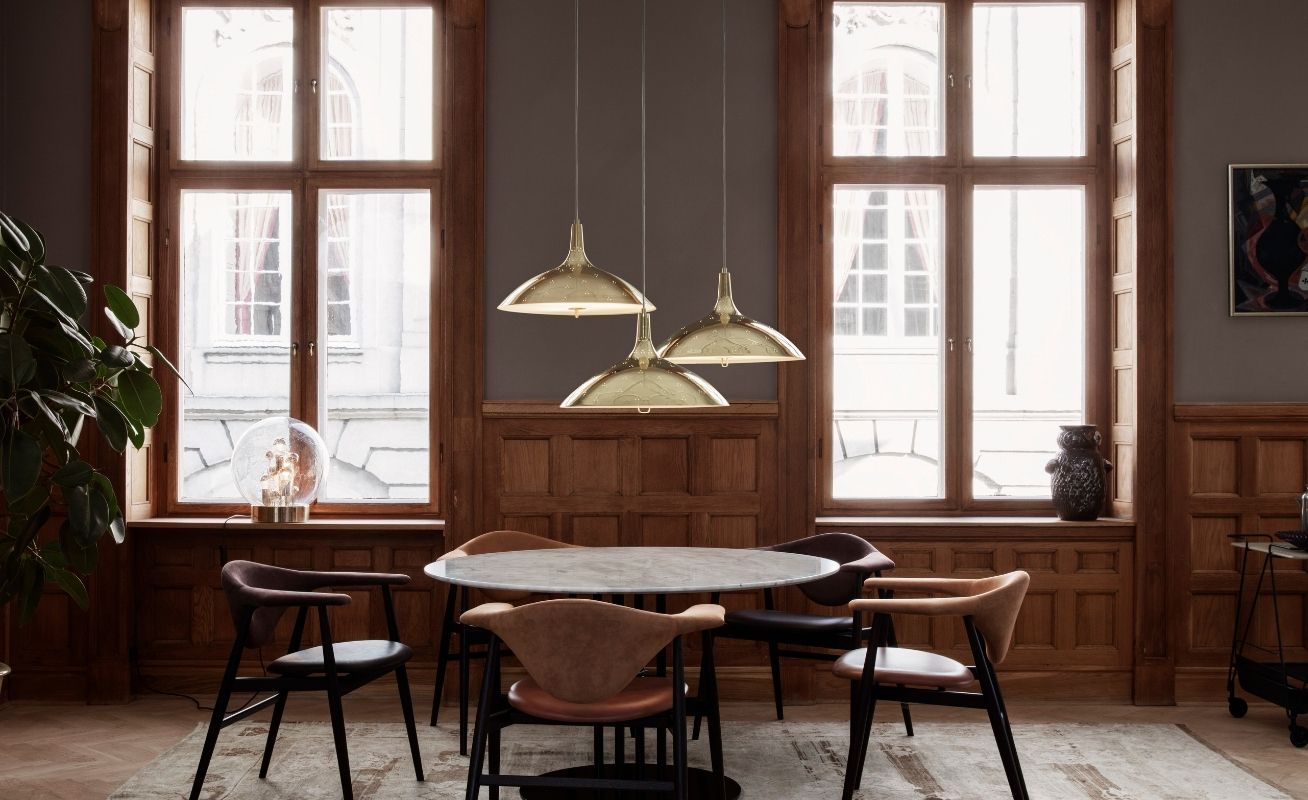 FROM $864.00
Price reflects a pendant lamp in starting metal
Of Classic and Graceful Elements
The 1965 Pendant was designed by Paavo Tynell for the Finland House in New York – one of the most ambitious and successful projects of all time to showcase Finnish design. Tynell's exceptional ability to capture and translate grace and exuberant lightness into his brass designs can only be complemented by him perfecting the technique of metal finishes.
The 1965 Pendant Lamp is characterized by its triangular perforation pattern, an artistic trait utilized by Tynell several times in his other lighting designs. Its frosted glass diffuser softens the light, creating a subtle and tranquil environment.
Available in 5 different colours.
GUBI
Design company Gubi searches for beauty and raw design genius in unchartered territories. They aim to provide you with high quality, contemporary furniture designs that evolve with time and allow you to enjoy the luxuries of life.
SAFETY & WARRANTY INFORMATION
Gubi is known for their exceptional quality and design. All purchased Gubi products come with a 2 year warranty that covers any material or manufacturing defects.
Dimensions
Height: 26 cm
Shade: Ø46 cm
Material:
Brass, Soft Black, Classic White, Chianti Red, Bistro Green
DESIGNER
Finnish industrial designer Paavo Tynell specialized in lighting design and was a co-founder of the art metal work and lighting company Oy Taito AB. He enjoyed success as a freelance designer, serving clients from international companies during the 1950s and 60s. A qualified craftsman, Tynell understood materials extremely well due to his background in metal-smithing. His notable works were his ceiling lamps and he was awarded numerous awards from MoMA and the American Institute of Decorators in the early 1950s.


WE ALSO RECOMMEND
New Modern
New Modern
More designs from Paavo Tynell