Epic Coffee Table
Luxury Scandinavian Furniture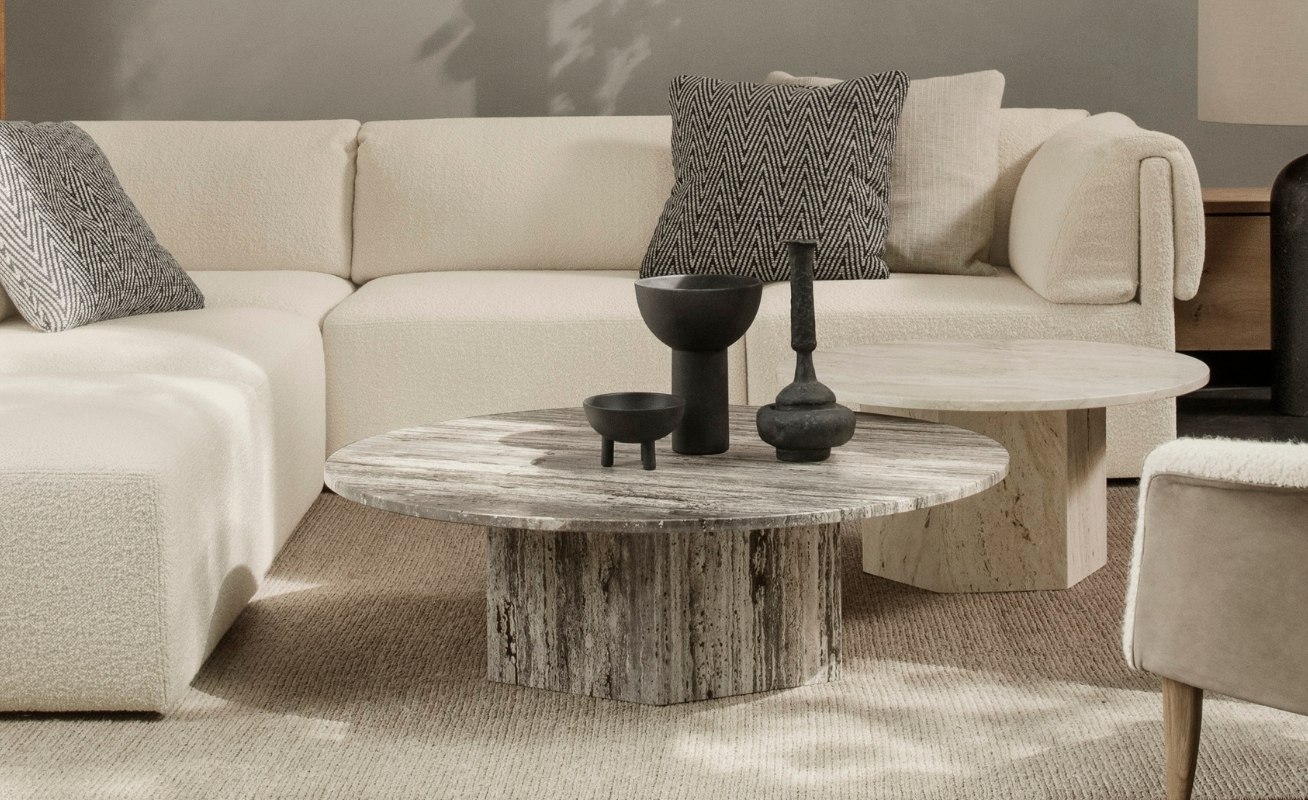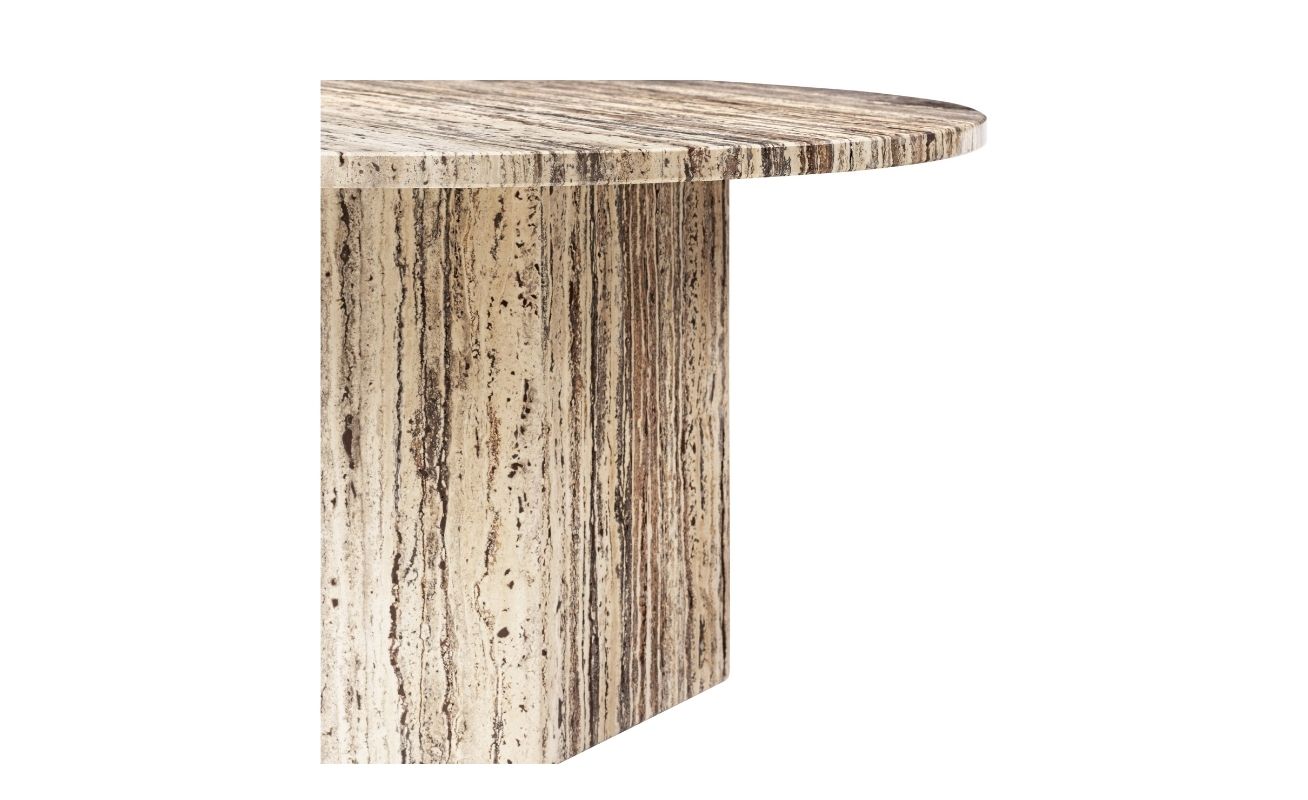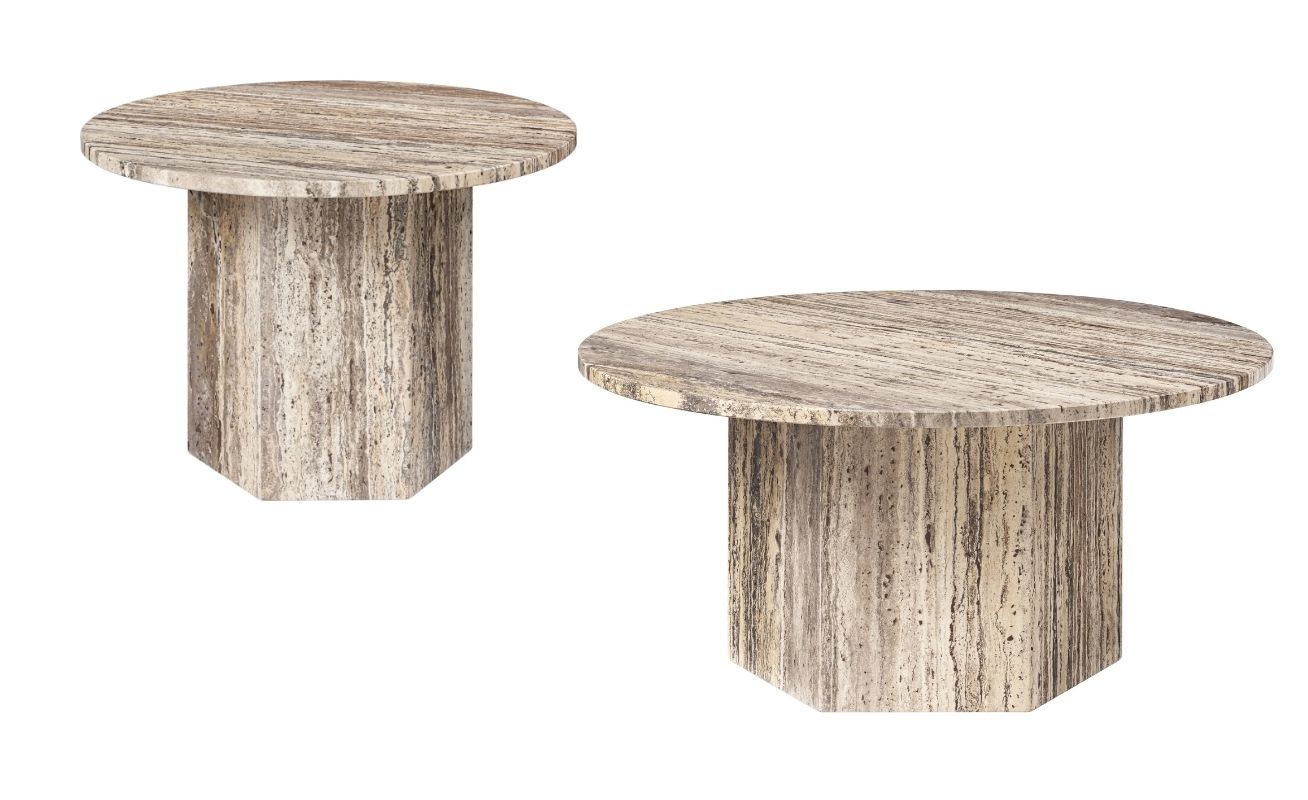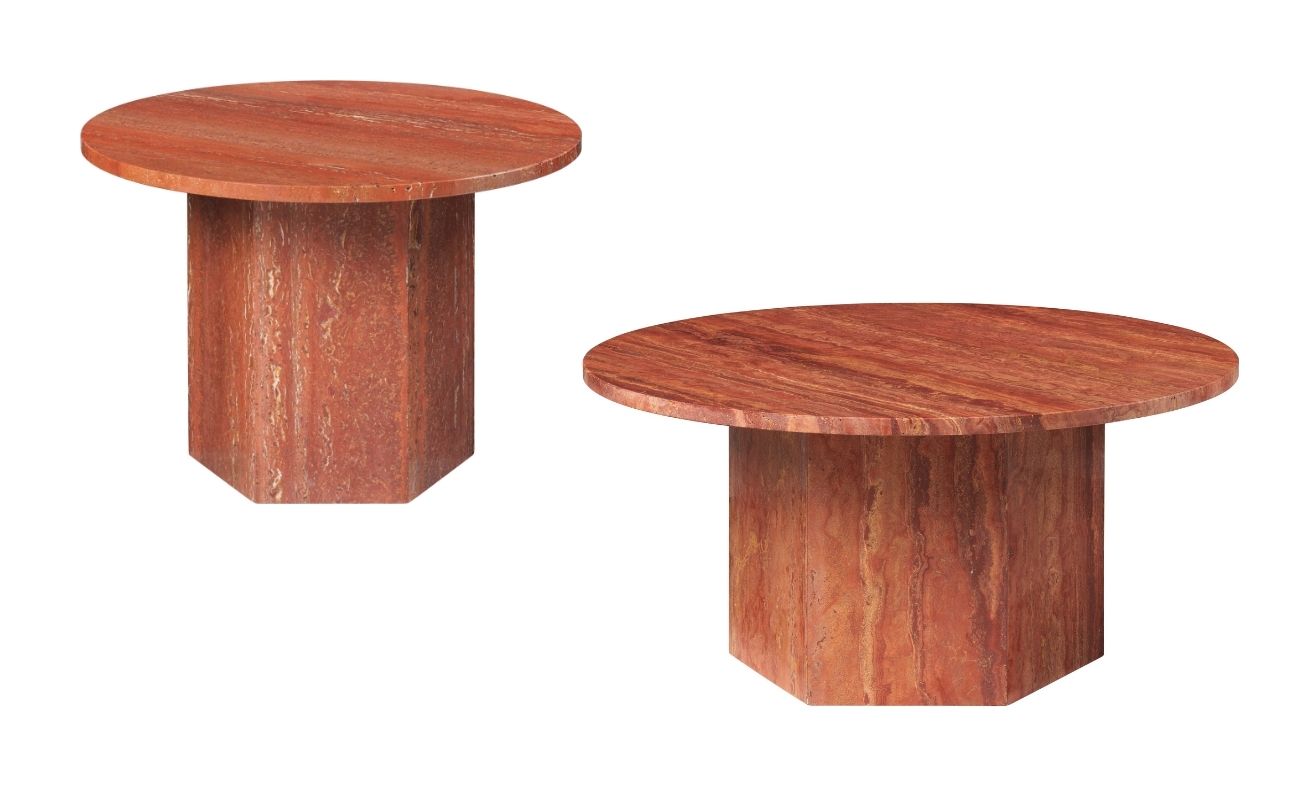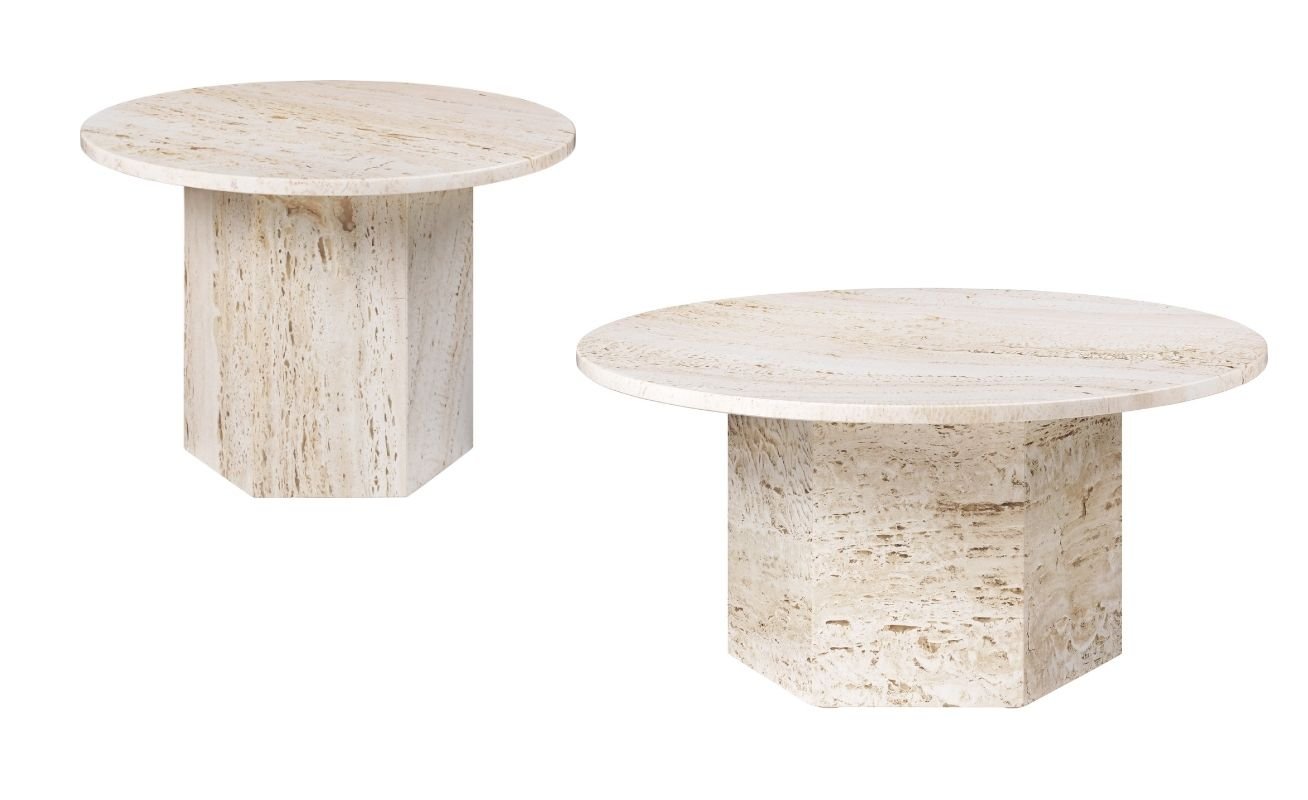 FROM $2,722.00
Price refers to a Ø60 Coffee Table in White Travertine
A Stunning, Monolithic Coffee Table
The Epic Coffee Table has been designed for Gubi by GamFratesi. The beautiful veins and striking marks of the travertine stone on the coffee table means you are endlessly discovering new details. Being made of natural stone, each coffee table is unique due to its markings. This travertine coffee table has strong sculptural references to Greek columns. The combination of geometric shapes within this design has been inspired from Roman architecture, such as the Colosseum and Saint Peter's Basilica in Rome.
The Epic Coffee Table has three stone options and is available in three sizes.  Each variant of this stone coffee table is striking and adds personality to any settings.
Gubi is a design company who aims to create beautiful designs rooted in Scandinavian craftsmanship. They believe it is important to evolve with time and are dedicated to bringing you aesthetically-pleasing, long lasting furniture designs that allow you to enjoy the luxuries of life.
SAFETY & WARRANTY INFORMATION
Gubi is confident about its furniture and promises a 24 months warranty on all purchased products. This covers any manufacturing or material defects.
FURNITURES FOR YOUR LIVING SPACE
Here at Danish Design, we offer a lot more designer furniture and accessories for your Living Room. We've got many sofas that might tickle your fancy. If you would like to browse our huge range of Living Room Furniture Collection, look no longer!
Travertine Colour Options:
Neutral White, Burnt Red, Vibrant Grey
Dimensions:
Ø 110cm x H 34cm
Ø 80cm x H 38cm
Ø 60cm x H 42cm
DESIGNER
Award-winning Danish-Italian duo GamFratesi are known for their combination of traditional craft and unique artistic vibe.