Designer Furniture Icons: France Chair in Walnut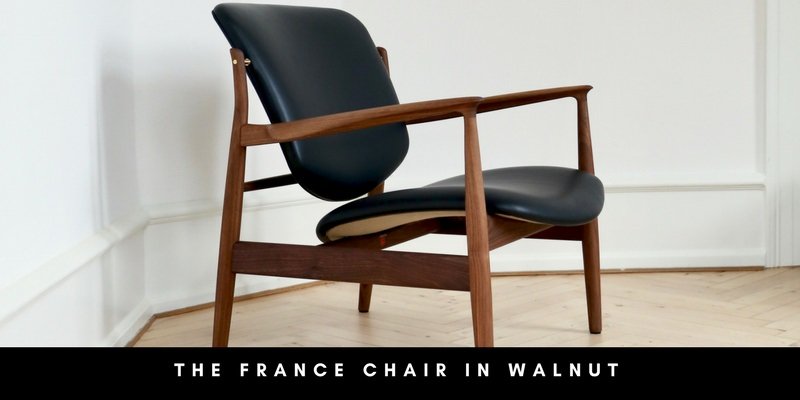 One of Finn Juhl's iconic designer furniture pieces, the France Chair, is now available in walnut. Read on to discover the history of the company behind this marvel and the story behind the captivating piece itself.
In 2001, House of Finn Juhl was trusted with the exclusive rights to create and relaunch Finn Juhl's design icons. Permission was obtained from Finn Juhl's window, Hanne Wilhelm Hansen. Today, the breathtaking Finn Juhl collection comprises of more than 40 classic masterpieces, all of which have been reproduced with meticulous care by House of Finn Juhl. The France Chair, an iconic piece that is well known in the designer furniture market, stands out with its gorgeous silhouette and excellent detail work.
The France Chair, Relaunched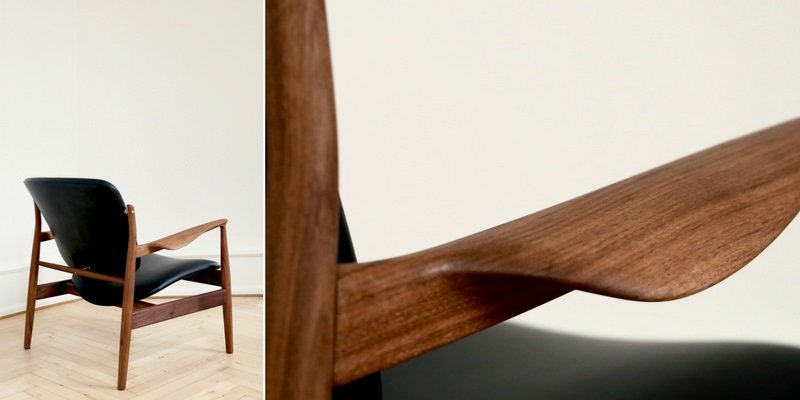 The France Chair was relaunched by House of Finn Juhl in 2016. Since its debut, this modern furniture piece has become a bestselling favorite in record time. Originally designed in 1956, it boasts several of Finn Juhl's characteristic details. It is even a price friendly alternative compared to other well known luxury furniture pieces under this brand, such as the 45 Chair or the Chieftain Chair.
The Chair's History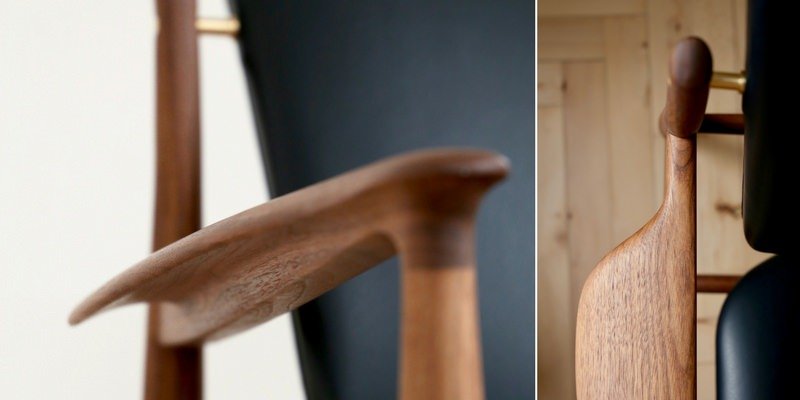 Finn Juhl's career as a furniture maker took off in the 1950s and this was, in part, thanks to his collaboration with the Danish furniture manufacturer France & Søn.
Charles Willian Fearnley France was a British business man who moved to Denmark in 1936 to start a mattress factory. When WWII began, he was taken to Germany as a prisoner of war. Instead of squandering his time away when he was locked up, Charles developed a groundbreaking business plan. He enacted upon it the moment he returned to Denmark in the 1950s and 60s.
This plan involved working with the most successful Danish furniture designers to develop high quality furniture that were produced at industrial scale and sold flat-packed. This enabled them to export furniture at a reduced cost and expand the company at a pace that was considered ridiculous in that era.
The France Chair, also known as FJ136 was named after this very same genius. Up until now, the chair has been available in oak, smoked oak, beech and black painted. But due to popular demand, House of Finn Juhl decided to launch a classic version in walnut.
Available In Showroom
House of Finn Juhl 's designer furniture pieces, including the France Chair, is available for viewing and purchase at Danish Design Co in Singapore exclusively. Visit our luxury furniture showroom today!