Queen of Designer Chairs – the Beetle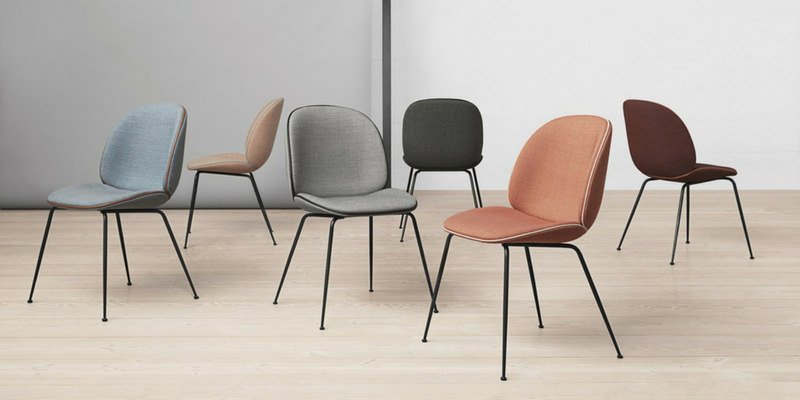 ---
Elegant, sleek and utterly gorgeous, the Beetle Chair is, without a doubt, the reigning designer chair of its time. Since its introduction in 2013, this regal figure has been capturing the gazes of design aficionados all over the world, including those in Singapore. Now, it is still as popular as ever. Local celebrities have dropped by our showroom specifically for this design. In addition, Beetle Chairs are also featured at Paris Baguette (Changi, Terminal 4). When you are due to take a well-earned vacation, do consider popping by and try it out!
The Concept
Every designer chair has a story and the Beetle is no different. GamFratesi found their muse in the structure of the aesthetic and anatomy of the beetle. The designer chair's curved seat resembles a beetle's hard exterior. Its slim legs, in a similar fashion, echoes the delicate but functional legs of the insect.
In view of its success, the Beetle Chair has now been reimagined into several other variants. The complete Beetle Chair collection now features the dining chair, a lounge chair, a wooden base variant, a swivel chair and a barstool. All beetles can also be upholstered. You can choose from one of the three styles: (1) Fully upholstered, (2) Upholstered seat and (3) Upholstered Front.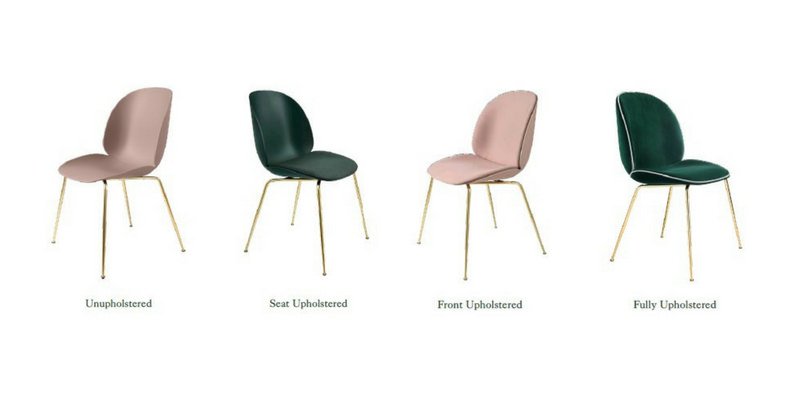 The Beetle Chair is suited for both intimate and public spaces. Here are just a few projects that feature this stunning piece of design:
Flora Danica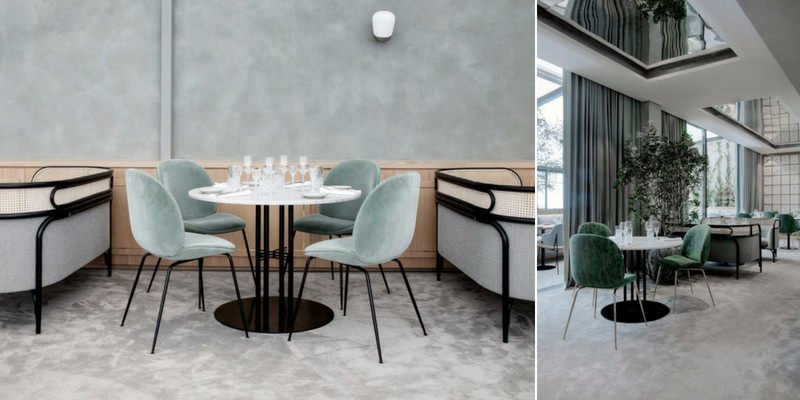 This high-class Scandinavian restaurant is located on Champs-Elysees, the most famous street in Paris. They are known to offer spectacular flavors and of course, an unforgettable ambience. Within the restaurant, you will see various Beetle Chairs that have been upholstered in a range of lush green fabrics. Take a closer look and you might just spot the Beetle Barstool and the TS Column Table!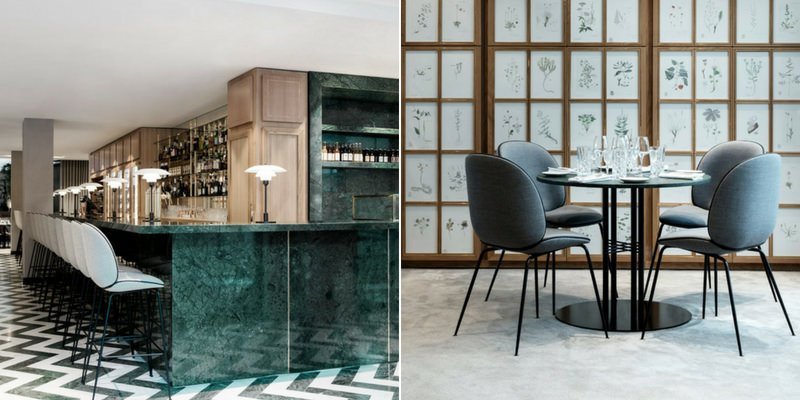 Le Roch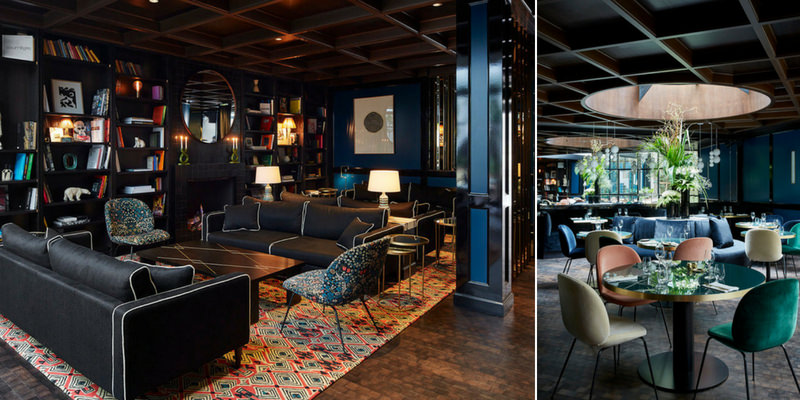 If you're seeking luxurious accommodation in Paris, do consider Le Roch. It offers excellent reception service coupled with lovely rooms. In addition, the metro is just a walk away! As for the Beetle Chairs, you can find them in two separate locations. The lobby is the home of two patterned Beetle Lounge Chairs that stand out and blend in with the interior at the same time. Upholstered dining chairs are found in the restaurant. The designer elected to break away from the uniform look and chose beetle chairs of varying colors instead!
Parc Broekhuizen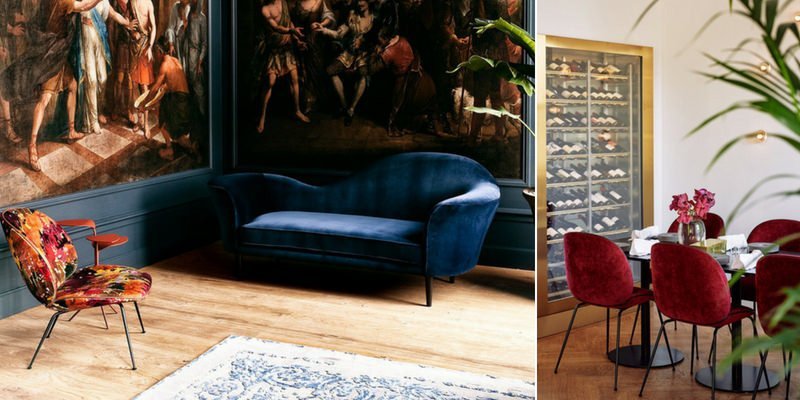 Located in the Netherlands, this boutique hotel is a rare gem. Unlike others of its kind, Parc Broekhuizen is surrounded by nature. Hence, it offers a brief reprieve from the hustle and bustle of city life. The owners paid attention to every single detail, including the décor. GUBI's curvaceous designs are peppered throughout the interior. It includes upholstered Beetle lounge chairs of various tones, dark red Beetle dining chairs, Grand Piano Sofas and many more.
Closing Notes
Fascinated by the curves of this designer chair? Do consider dropping by our showroom, located in Pasir Panjang, Singapore!
---