Strategies in Styling: Large Spaces & Designer Sofas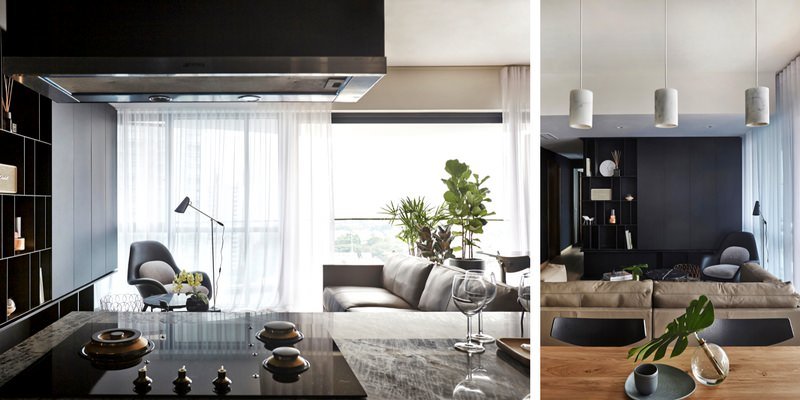 The purchase of a new home (or overhaul of an old one) should be a thrilling, celebratory affair. Unfortunately, many people eventually succumb to the stress of spending excessive time on purchasing the right furniture pieces. Furthermore, there is the additional challenge of deciding on how these designer pieces should be arranged within a home. Such a problem will be amplified in homes with wide, open spaces. The reason is simple – there are just far too many possibilities for how a set of designer furniture pieces can be arranged. Here, we will demonstrate a number of examples of how your burden can be lessened by choosing the right placement and size for your designer sofas.
Strategy 1: Create a Cozy Corner
Modern households often have a shared living and dining space. To maximise the space available, the following placement in the above pictures can be used.
The clean lines of the luxurious Krypton by Eilersen lines up perfectly with dk3's Less is More dining table. Add a Swoon lounge chair, a TS coffee table and a couple of bird chairs and viola, you get the gorgeous apartment you see above. Of note, the 2 seater sofa, together with the gorgeous and dark TV Console, carves out a cozy corner. This helps to cleanly define the living and dining spaces.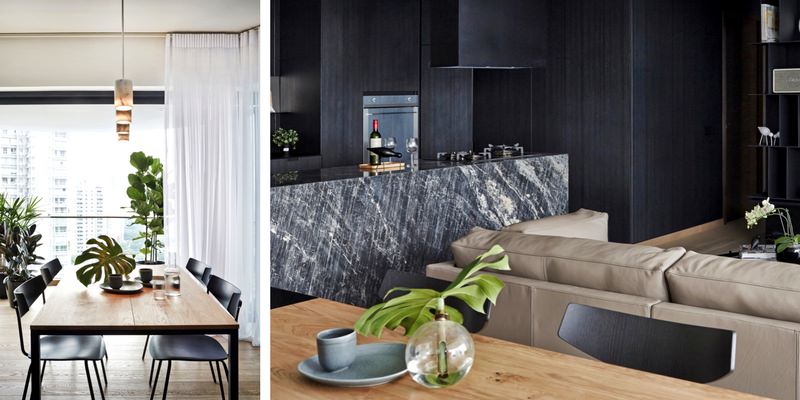 Strategy 2: Extending the Living Space
Here is another way you can line your designer sofa and dining tables up: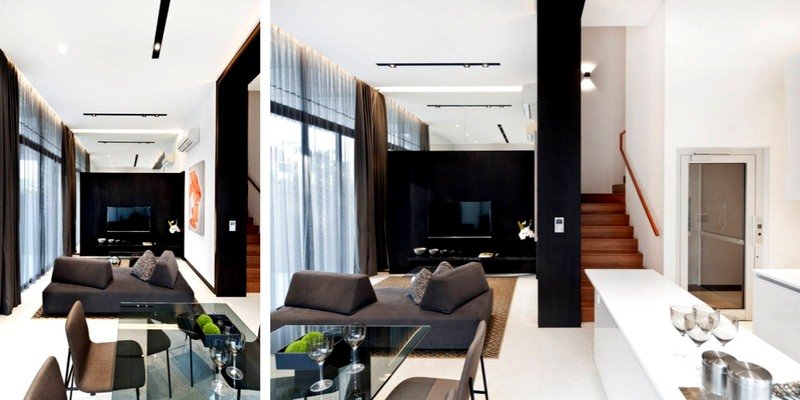 In this example, the dining table has been placed perpendicularly to the luxurious sofa. While this sofa might appear smaller than most, the key fact of import here is that it fits well in the rectangular space carved out by the apartment walls. In addition, the Playground's design adds intrigue to the space. With its flexible and mobile back elements, it can act as a sofa or a daybed, bringing not only form, but function into your living room.
Another key point to note is its placement. Note that the 2 seater sofa protrudes out of the original rectangular living space. This is further highlighted by the rug beneath it. This arrangement effectively enlarges the living area.
Strategy 3: Take Note of Furniture Proportions
One easy mistake to make is to purchase furniture separately without considering how they relate to each other in terms of size. When purchasing your designer sofa and accompanying furniture piece (such as a coffee table or ottoman), it is imperative to consider how they will look next to each other. One suggestion is to ensure that your accompanying piece is two-thirds the length of your sofa. Here is an example with the Gotham ( 2 seater sofa) by Eilersen and the Gotham Pouf (in leather!):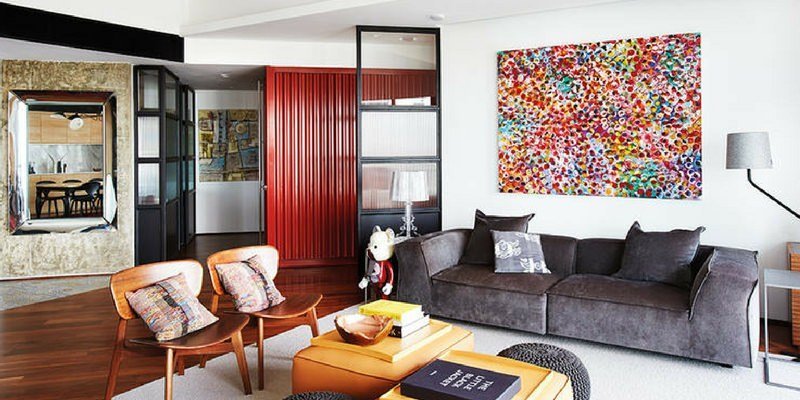 When you get your proportions right, you can easily achieve a complete and cohesive look for your home.
Enjoy these interior design tips? Do check back for more in the coming weeks.