When creating a conducive work environment for optimum comfort, you can surely count on the designer pieces from Danish Design Co Singapore. We realise the prevalent need for a modern office local houses that are well-equipped for all of your organizational and storage needs and also cozy office furniture. This includes Height Adjustable Desks, Office Desks and Chairs, Table Lamps, and Shelves & Bookcases.
The best workstation layout and furniture can help you operate more efficiently and even more productively, whether at home or for business use. Adults spend the majority of their waking hours working. This is particularly true for diligent Singaporeans, who are renowned for having some of the longest working hours in the world.
Read on to discover the office furniture designs that we specially curated for hard working Singaporean design lovers:
1. Height-Adjustable Table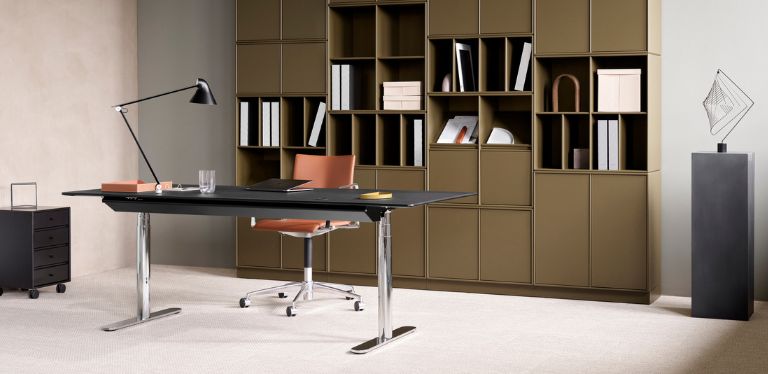 We specially curate Danish-made height-adjustable desks that seamlessly make it simple to shift from sitting to standing at various points during the course of the workday, fostering an engaged, dynamic, and productive workspace for your home office or commercial spaces. These perfectly engineered electric-powered desks have cable management systems installed to hide unsightly wires and maintain a tidy, modern appearance so you can work more effectively. Our adjustable-height, ergonomic workstations from Montana and String may be customized in various sizes and include extras to meet your specific requirements.
2. Desk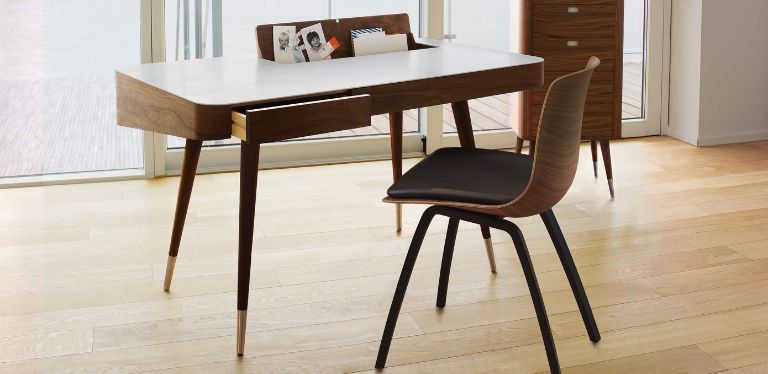 A useful and practical office desk would be a fantastic choice when looking to buy one for your home office. It serves as a statement piece to draw the clear distinction between our professional and personal lives which can become blurry, particularly when we work from home. To keep clear boundaries, we believe that having an exclusive office setting increases our productivity and focus. With that, we aim to replicate our typical work atmosphere in your home with designer pieces from brands like Naver Collection, Gubi and Montana.
3. Office Chair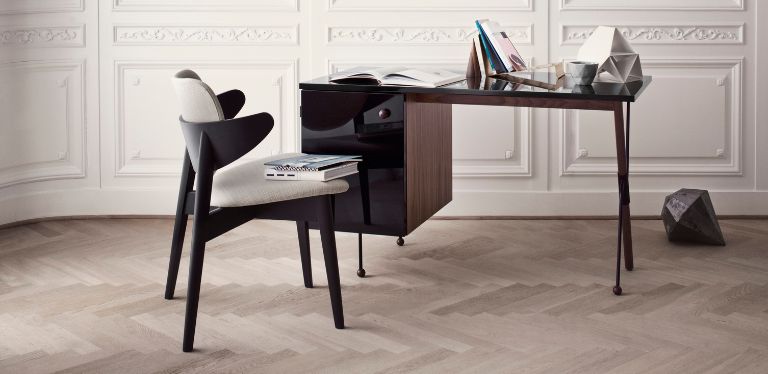 The best work and home office chairs are available from our assortment of well-known designer furniture companies including Gubi, Andersen Furniture, and Fredericia. We have chairs with arms, swivels, fabric or leather upholstery, and more. These office chairs fit well with a lot of our workstation desks and tables and we know you'll use them.
4. Table Lamp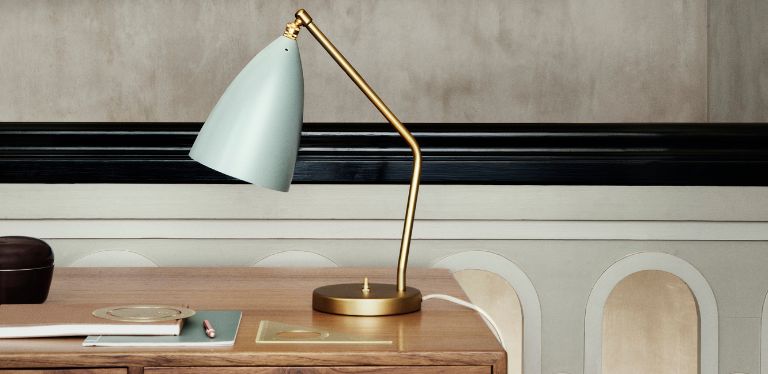 Not everyone is aware of how important lighting fixtures—especially table lamps—are to every room. Lighting has a greater impact on setting the mood and ambiance than any other piece of furniture or accessory. Table lamps are great for highlighting the emotional impact of particular places and delineating functional zones within a room. An intentional choice of high-quality table lamps will always pay dividends by delivering you beautiful illumination for your office space.
5. Shelves & Bookcases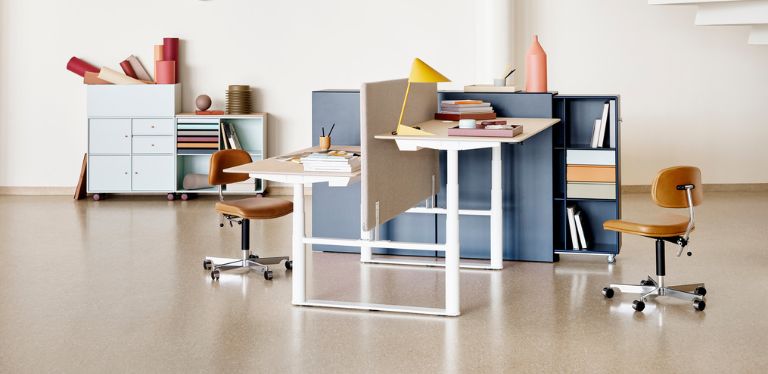 An essential part of the home office is the excellent choice of storage system you have in place. We offer Nordic-made bookcases and shelves that are a must in any home to store important items while keeping a stunning aesthetic. People frequently forget about bookcases and shelves when designing their offices and often leave it to the last furniture piece purchased. But fret not, as our well hand-picked brands like String and Montana furniture provide a wide variety of modular storage options for you to choose from.
---
Visit Our Showroom
Don't just trust our word on it! Do drop by our designer furniture store to experience the immaculate quality of our designs for yourself. We're located at 100E Pasir Panjang Road, B&D Building, #06-03 Singapore 118521.