---
With more than forty masterpieces, the Finn Juhl collection is a furniture lover's dream come true. Featuring a modern approach to aesthetics in furniture design, novel shapes and creative forms, the designer furniture can bring a smile to the faces of the most demanding designers. Because manufacturers respect the heritage of the designs, while also ensuring the integrity of the delicate parts, the luxury furniture are of impeccable quality. We feature five Danish furniture from the Finn Juhl collection in this edition of Furniture blog.
46 Chair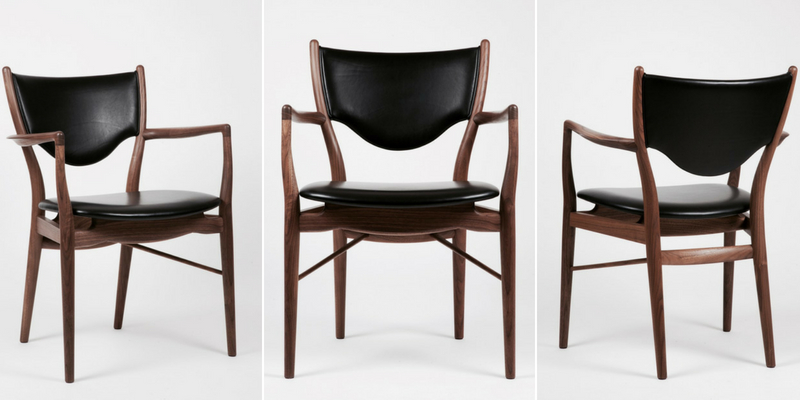 The elegant 46 Chair has evolved through several generations since it first launched in the 1946 Copenhagen Cabinetmakers' Guild Exhibition. Initially designed for master cabinetmaker Niels Vodder, the 46 Chair underwent several enhancements in 1953. The modern version of the chair is not only aerodynamic but also features much stronger joints. Made of oak, walnut and teak, and leather or wool upholstery, the designer chair ideal for corporate and casual backdrops.
46 Sofa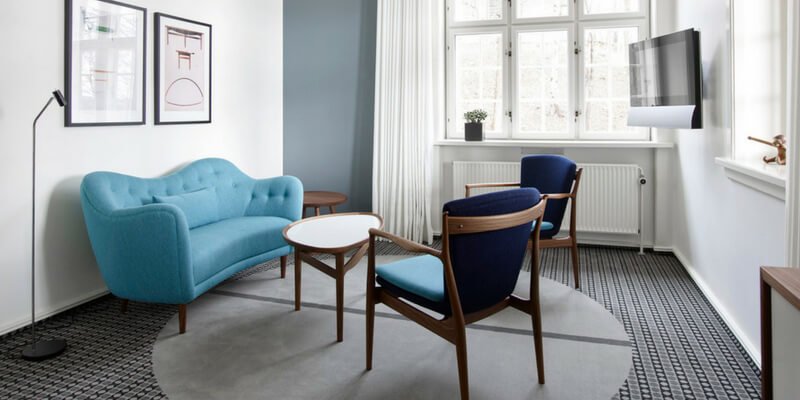 The 46 Sofa is 46 Chair's twin furniture. Configured as a 2-seater sofa, the 46 Sofa is the only sofa with the "body for the body" worldview, meaning two souls become one while sitting on this couch. With a solid wooden frame, teak, oak or walnut legs, and fabric or leather upholstery, this piece of luxury furniture is ideal for intimate ambiances.
France Chair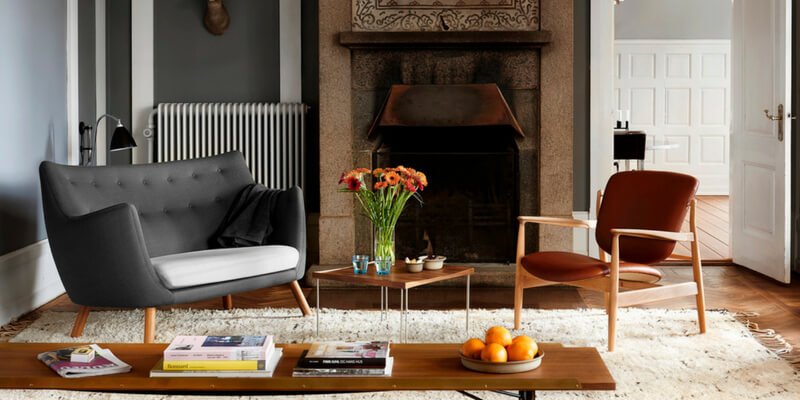 Also known as FJ 136, the France Chair, launched in the 1950s, continues to enjoy phenomenal success in the American market. Made of beech and oak frame, the chair could don fabric or leather upholstery, thereby making it suitable for relaxed as well as classy venues.
Nyhavn Desk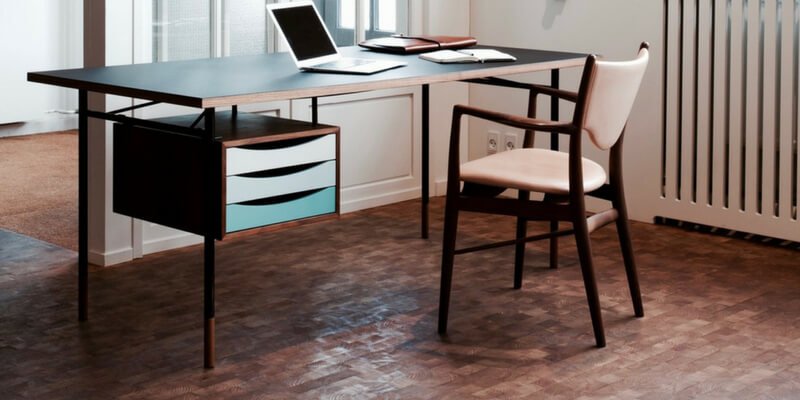 A simple desk with steel legs, the Nyhavn desk seems to float in the air. Available in black lino or teak, oak or walnut top with matching toes on steel legs, the Nyhavn Desk feels excellent in modern spaces, which are about fun and play.
Sideboard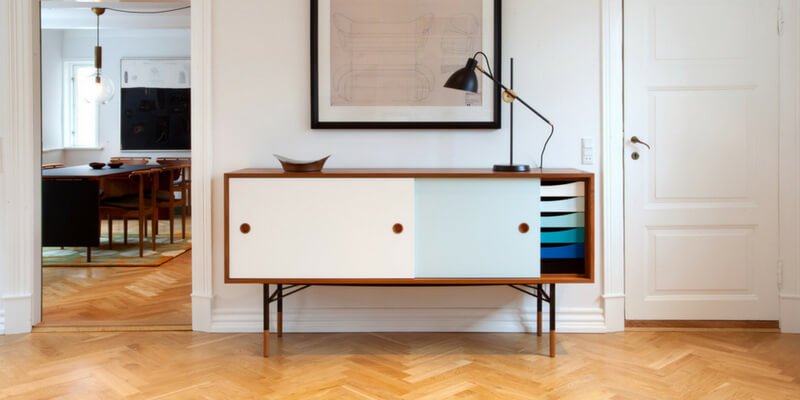 Launched in the year 1955, the Sideboard is a furniture invention like desks, tables and sofas. Interestingly, Juhl designed the Sideboard in response to allegations of arty and exclusive designs. Fabricated with exclusive wood in colors from Goethe's color wheel, the Sideboard looks pretty in any room.
We would love to have you at our showroom and show you some of the iconic furniture from the Finn Juhl collection.
---