---
Looking for furniture which fits nearly anywhere in your home? String Furniture has them all. Not only do they beautify, they also serve you in practical ways. Venture forth to find out more! (You might even learn a trick or two.)
At Danish Design, storage certainly will not be an issue. Why not try open shelving?
We learned that it can be extremely effective in enhancing the natural nooks and crannies, curves, and special characteristics of a space. The added benefit of repeated horizontal lines helps to increase width to your room, giving homeowners, and your guests the best perspectives of admiring your home.
The String System and String Plex would be your new best friends! Though not entirely similar, both Plex and System have its perks. Both are lightweight, yet stable alternatives to storage, and very stylish too. Depending on the modules selected, make the String System work just for you. We love it as a piece of furniture which can adapt itself to your needs.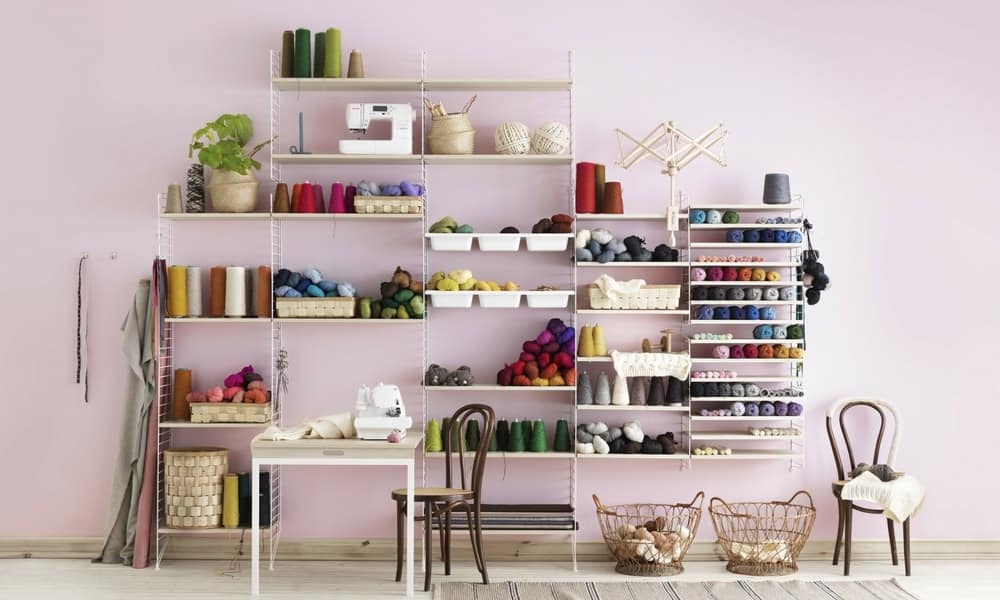 There is something satisfying about looking at a display of neat piles of sewing materials, in a spectacular array of colours! What's more is that the diversity of these colours serve to bring rhythm to the design.
(Tip: Display items should be in proportion to your shelves' dimensions, for a consistently clean and tidy arrangement)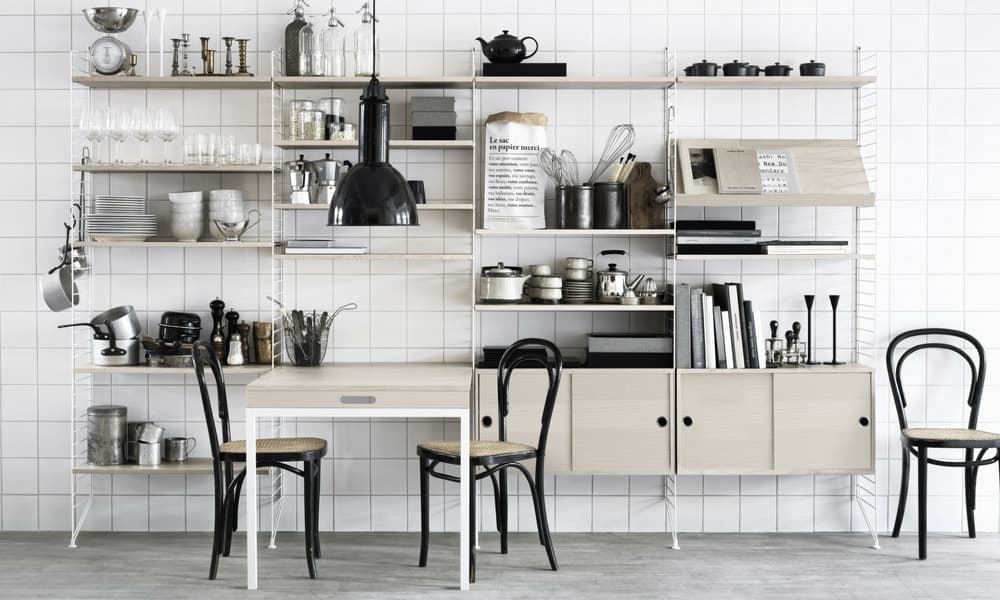 The String System as a display cabinet with an outstretched dining table, not only serving you as a storage facility, but food too. It redefines boundaries – open shelving has never looked this attractive!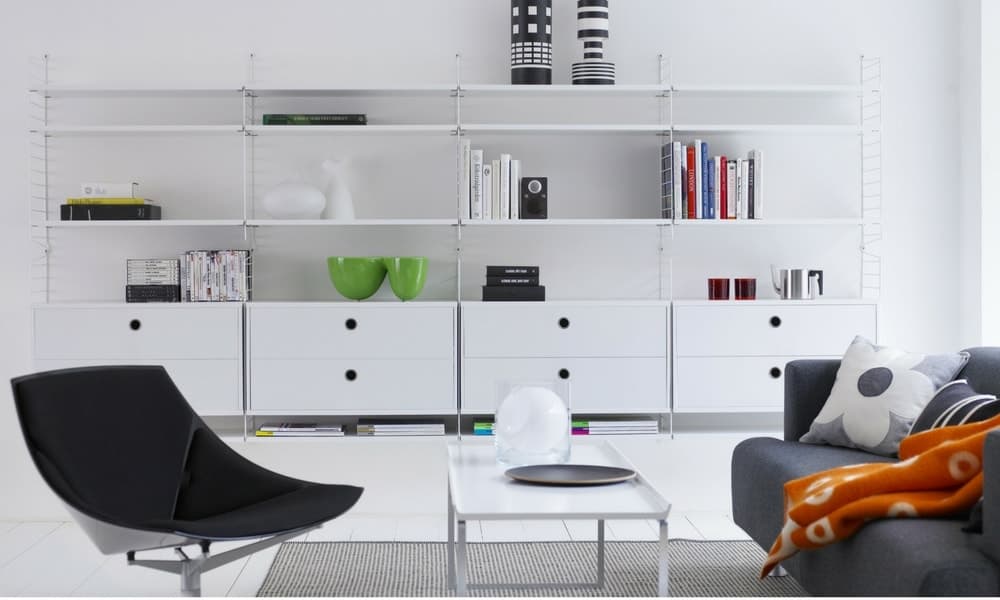 Here's the String System, overlooking the living room.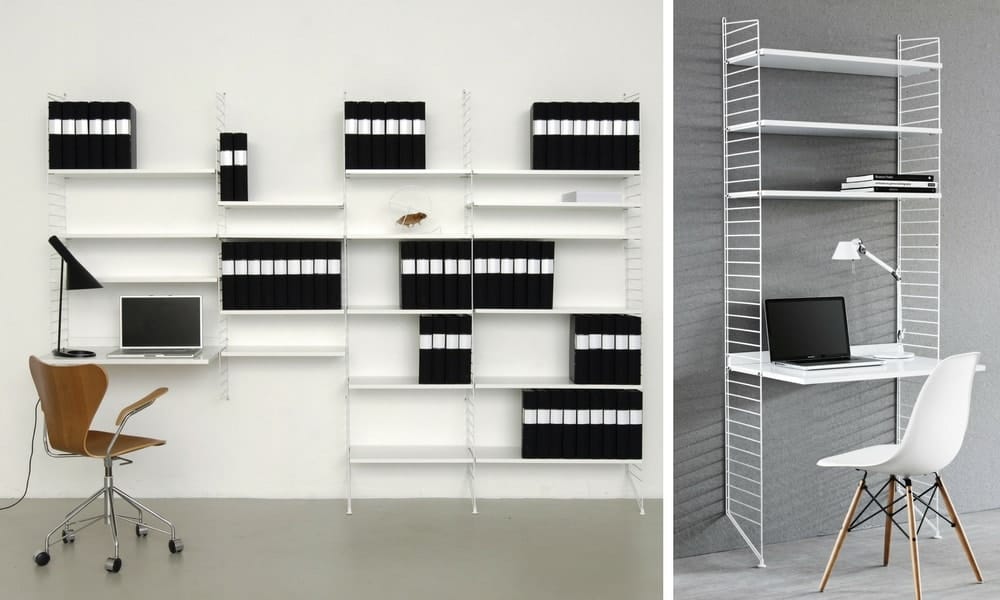 Well, don't just limit yourself – the String System could also function as a working desk for you.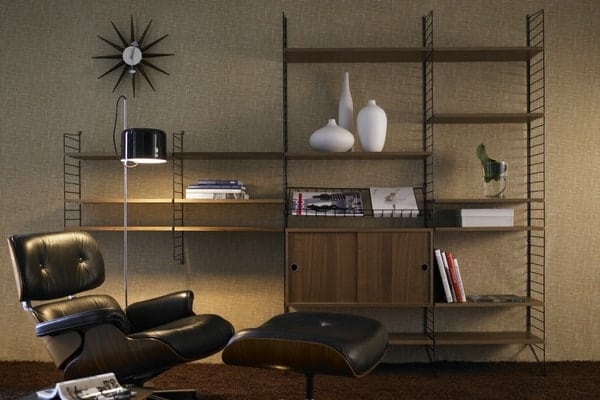 A new addition to your study room, perhaps? Organisation and aesthetic perfection come in a package with this String System.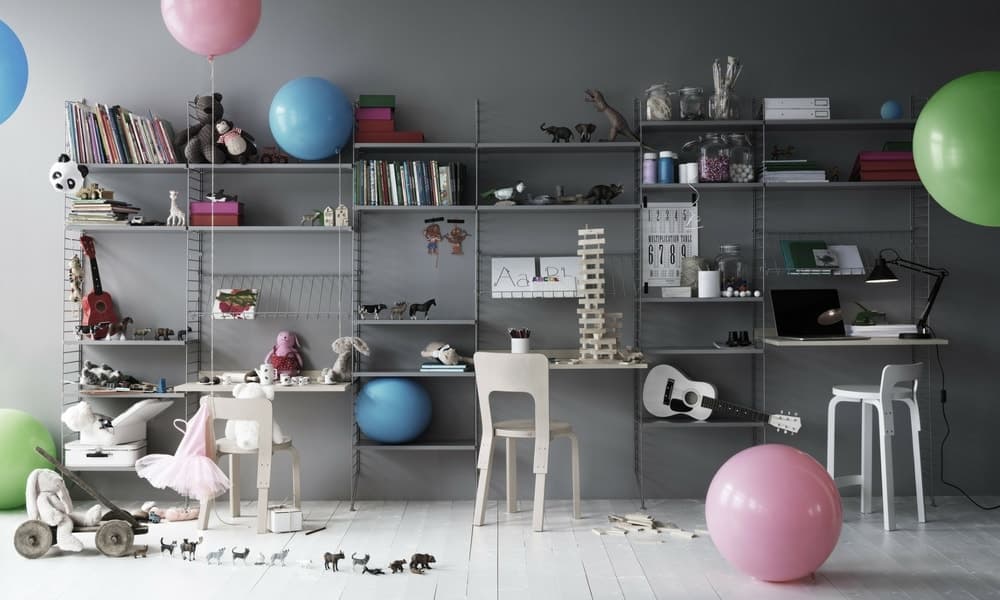 The String System could be a permanent fixture to bring the whole family together! While the parent works on his laptop at his desk, his child is close by, playing away.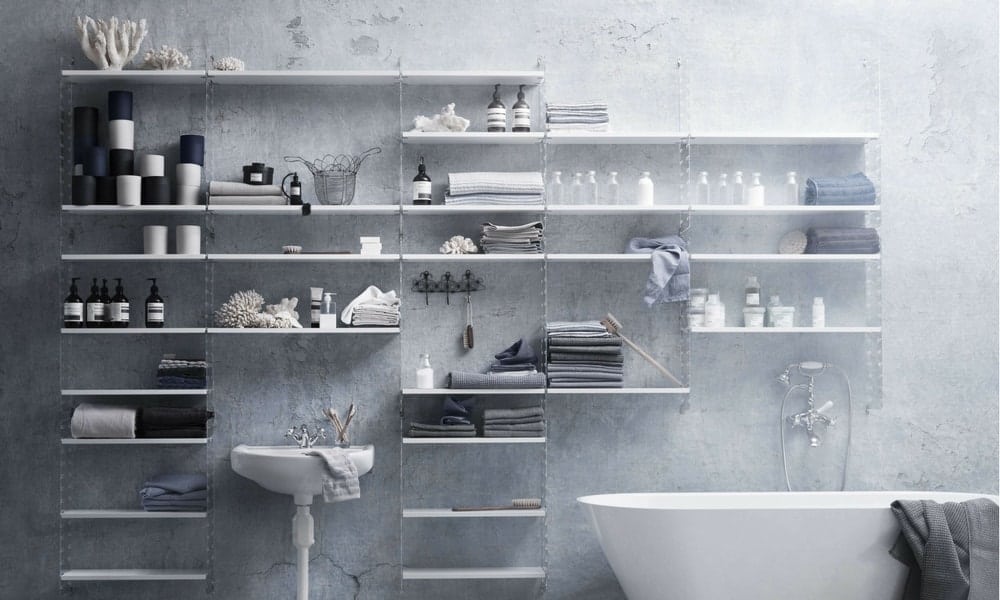 String Plex organising the bathroom wall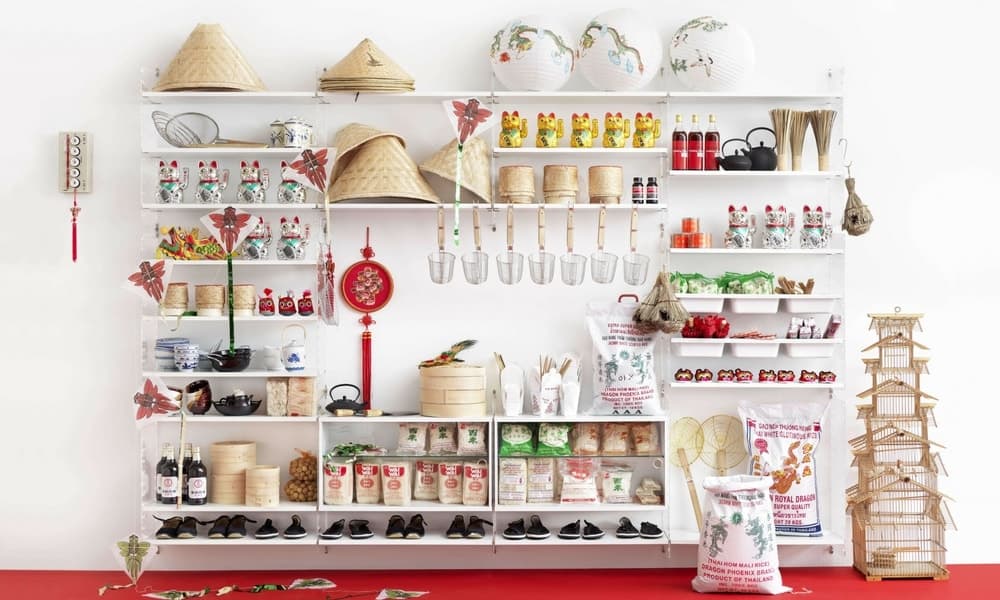 String Plex keeping order in the kitchen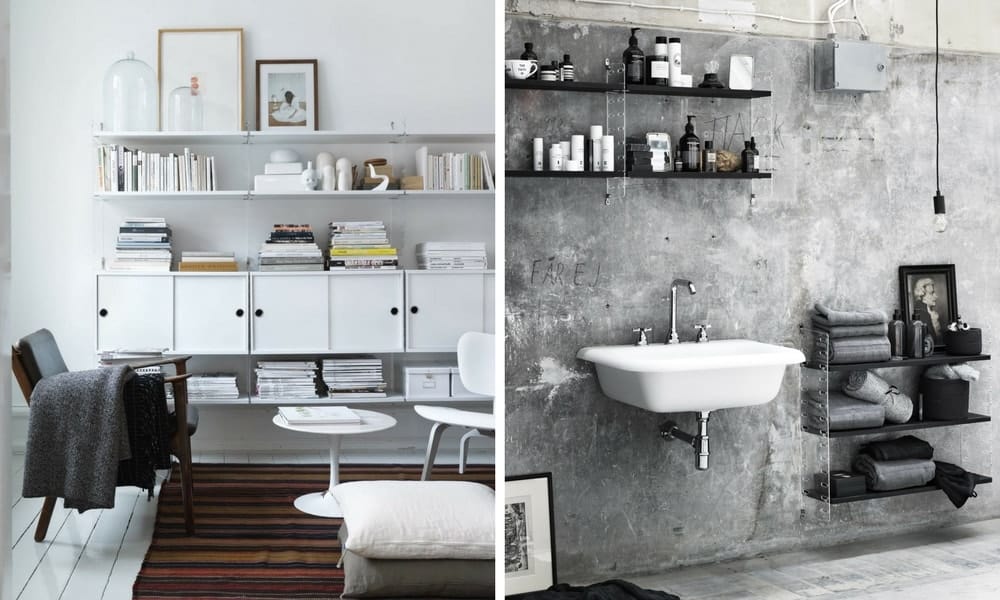 On the left: String plex, home to a variety of reading materials, and some decorative accessories
On the right: String Plex keeping the bathroom in place, organising the bathroom wall
That is not all; visit our showroom today to string together a better future for your home.
---