From
$

5,336
Price refers to a 180cm Sofa in starting Fabric in Black Semi Matt Frame
Modern; Timeless; Elegant
The Modern Line Sofa by Greta M. Grossman was one of her most elegant and minimalistic designs. She designed this timeless sofa which embodies a sleek, feminine and light expressions shown through its elegant slender legs which are her signature designs. The Modern Line Sofa is one of the first to use industrialised technology for upholstery of sofas.
Gubi's Modern Line Sofa may be suitable as a 2-seater sofa , 3-seater sofa or a 4-seater sofa. It pairs well with another best-selling design by Gubi, the TS Coffee Table.
DISCOVER MORE DESIGNS
We've got lots in store for you and your home! Embark on your home decor journey by browsing more Sofas with Open Ends, or checking out Gubi's timeless furniture collection. 
Available in 3 Configurations
Length 182cm
D83 x L182 x H70 cm
Sitting Height: 41cm
Weight: 41 kg
Length 240cm
D83 x L240 x H70 cm
Sitting Height: 41cm
Weight: 59 kg
Length 300cm 
D83 x L300 x H70 cm
Sitting Height: 41cm
Weight: 74 kg
Frame
Black semi matt or shiny brass
Upholstery options
Available in a wide range of fabric or leather options.
Please visit our showroom to view material samples.
Designer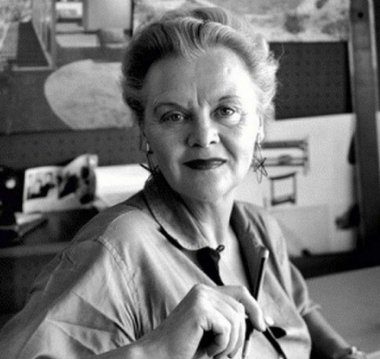 Brand

At Danish Design Co, we are committed to delivering exceptional customer service and exceptional value. We take pride in offering excellent value on our curated furniture collection to ensure our customers enjoy the best value for their money on our final prices.
That is why regardless if you're researching a design before placing an order, or if you have already purchased from us – if you receive an offer for an identical and authentic product with equivalent terms (including shipping costs to Singapore, delivery of product(s) to a Singapore address, GST, and after any discounts applied) from an authorised retailer in the world for less, we promise to match their price or give you a credit note for the price difference within 14 days from your date of purchase. The credit note is valid on your next purchase.
Here are ways you can inform us of your International Price Promise request:
Speak to a Sales Consultant at our furniture showroom

Email us at info@danishdesignco.com

Call us at +65 6270 8483
We will verify the information given, and will respond within 5 working days to discuss your International Price Promise request.
Gubi provides a 2-year warranty that starts from the purchase date, and covers manufacturing defects but excludes the product's surface. The warranty does not cover defects caused by general wear and tear, extreme use, improper usage and product care, or accidental damage. Danish Design Co supports any final decisions made by Gubi on any warranty claims.