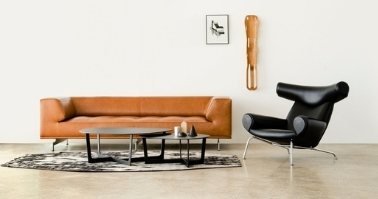 Send furniture you've wishlisted to your email now.
Brands
Iconic Designer Furniture Brands from Scandinavia
Our designer furniture pieces are known to unite design and functionality. Crafted by skilled furniture craftsmen in Europe, these luxurious pieces are bound to meet the high standards of quality-conscious Singaporeans.
Famous Brands
The famous brands we represent boast a wide range of approaches in the art of design. Some constantly innovate, ushering in new and quirky models up to twice a year. Others are more conservative and focused on refining classic models that have already proven to be successful. However, both share the same goal – to create quality and practical furniture pieces for you.