Danish
---
Open concept living is not just a trend, but one of the most elegant concepts in modern living. In the previous-gen design philosophy, the emphasis has been on interior décor with furnishings to create charming ambiances for wide-ranging lifestyle preferences. Advanced construction techniques and engineering materials are contributing to the open concept living worldview, where the interior and exterior blend seamlessly, thereby creating stunning vistas. One of our patrons has taken this concept to enviable levels with an assortment of Scandinavian furniture. Check it out!
Living Area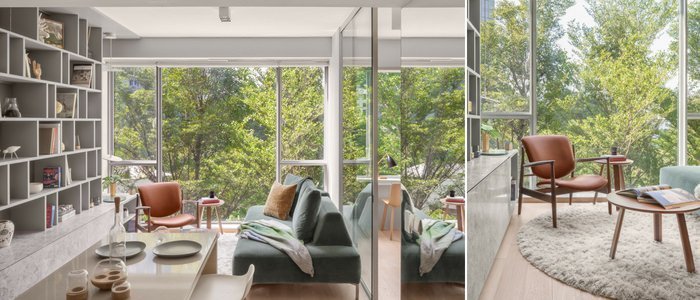 Lounge on the Playtower Sofa, from where you could gaze into the picturesque environs, while enjoying an idyllic summer read, catching up with BFFs from the blissful school days, or spending quality time with your partner. It's long enough for you to enjoy a siesta, during the hot midsummer afternoons. Complement the sofa with a France Chair, where you could lounge late into the night if you can't put away that romantic thriller. The Paper Coffee Table can host all the accouterments you need for a leisurely evening—honey green tea, tablet, iPhone and munchies—or use it as a footrest, like an ottoman.
Bedroom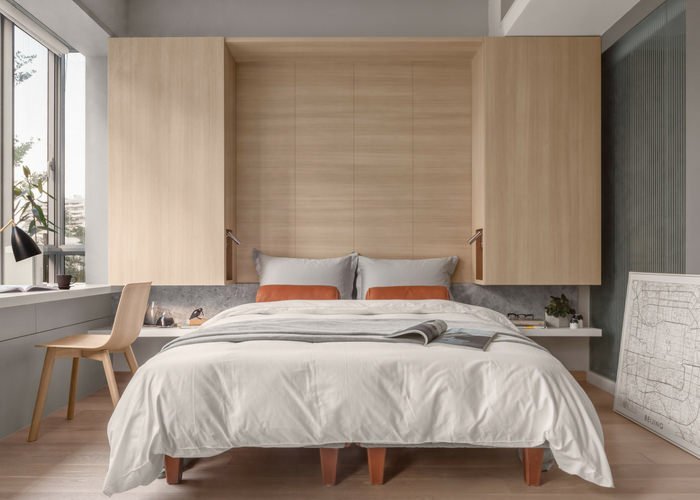 The king-sized Duxiana Bed helps create the perfect getaway you've been looking forward to, for rejuvenation, after the year-long project that seemed to stretch on endlessly, or as a retreat for a good night's rest after work. Placed against the wall featuring a wooden cabinet, the bed blends with the decor. In the stunning bedroom, dream away under the starry skies, where aliens, shooting stars, and heavenly formations remind us how we'll fit together perfectly in the time-space continuum.
Study Area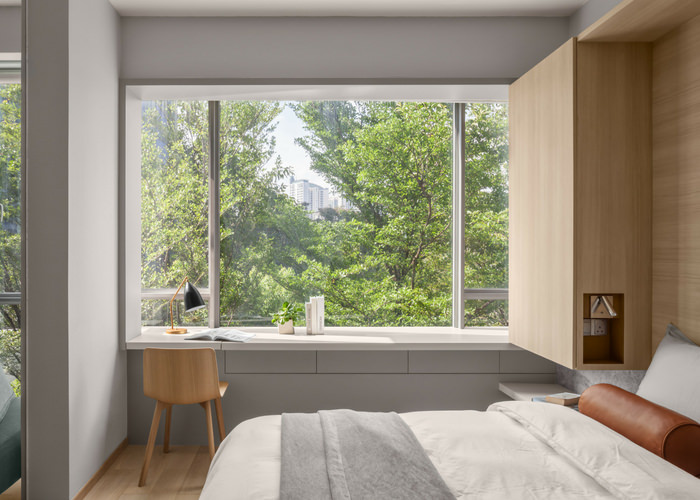 Place the Pato Chair at the window for a makeshift working area, where you can catch up on some late-night reading, do early-morning messaging, or perform light work. For the compact area, the window-desk-chair pairing is an innovation that helps make great use of the space, while not cluttering the room. For lighting, the Grasshoppa Table Lamp directs light to the reading area or the bed for easy reading.
Have you tried Scandinavian furniture for open concept living? Please tell us about your experience. We'd love to see what you've done with the décor, and please let us know if you need help selecting designer furniture for your open concept home.
---
Bar furniture add depth to the character of a home, office or lounge, and make the space more attractive to millennials and Gen Z, who enjoy spending time in innovative spaces. If you've considered setting up a bar but weren't sure how to do it, here's the perfect opportunity to roll up your sleeves and get it done. Besides being great for sharing amazing tales, bar furniture could also double up as storage space, which is for a premium in Singapore living.
Y! Bar Table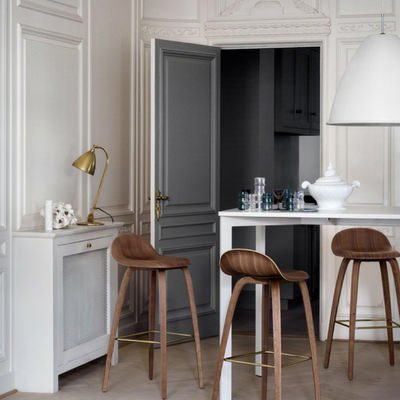 For a more private setting, deploy Henning Larsen Architects' Y! Bar Table, which is an illusion—a floating table top! Available in laminate and linoleum with painted edges, choose from black or white colors to give the bar a sophisticated look.
Spine Bar Stool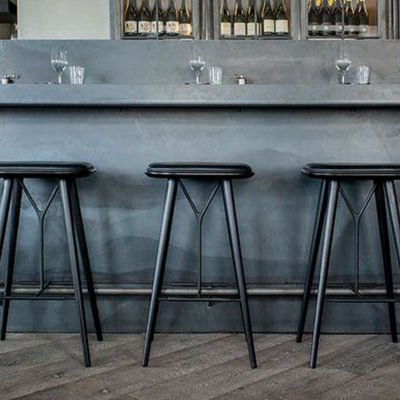 Complete the bar table with Spine Bar Stools, designed by Signe Bindslev and Peter Bundgaard Rutzou from Space Copenhagen. Made with oak and leather, the artistic Spine Bar Stools have a strong sense of identity and help create an inviting bar for a snack or drink with a friend or colleague.
Barbry Stool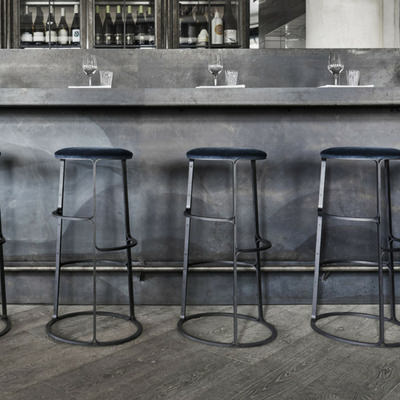 Aurelien Barbry designed the Barbry Stool as part of the Barbry Collection of barstools and side tables. Capped with a plywood seat, and optional upholstery, the frame features adjustable footrests; and the stool can be customized for tables of different heights.
AK 2750 Cabinet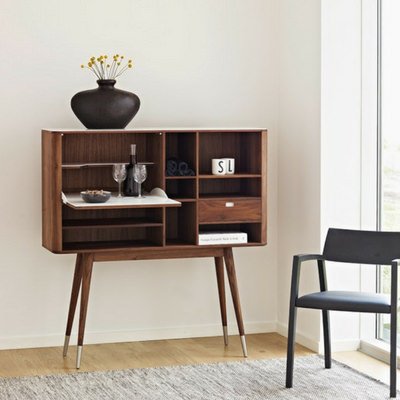 Ebbe Gehl designed the AK 2750 Cabinet, which is incredibly stylish with a white Corian top, wooden cabinet and steel-finished legs. Deploy it for showcasing beautiful vintage artifacts or simply as storage furniture.
AK 1365 Bar Cabinet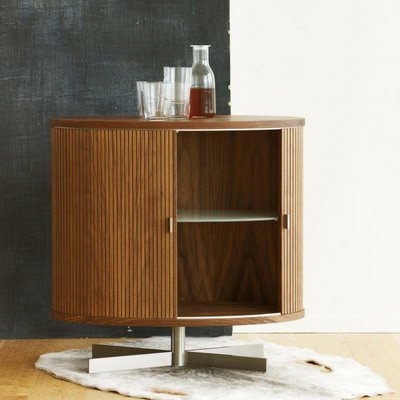 AK 1365 Bar Cabinet is the collective genius of Soren Nilsen and Ebbe Gehl. Featuring a wooden aero TV unit, tambour doors, and stainless-steel base, the cabinet can house your games, movie or jazz collection.
We'd love to know about your bar project. Please let us know how you did, and whether you like the bar furniture we talked about. We have many more in our Singapore showroom. So, please do come and check us out.
Light and shade are the Yin and Yang of illumination that creates our visual experience. We have the most beautiful collection of lighting products to enhance your décor for different occasions. In this blog post, we feature five lamps for your home or office.
Multi-Lite Pendant Lamp
Contrary to the previous tradition of repeating elements in the design, Louis Weisdorf's Multi-Lite Pendant Lamp is a delightful eccentricity. As if playing with a Rubik's Cube, rotate the two shades to achieve a myriad assemblage of lighting schemes, which can be directed upwards, downwards or asymmetrically. 
Acorn Pendant Lamp
Inspired by nature, Atle Tveit designed the Acorn Pendant Lamp specifically for creating intimate spaces. If you enjoy spending time in bars, cafes and restaurants, you know the déjà vu feeling. Set up the designer lighting in your home or private office to create a personal space for you to sink into, when you're in need of some me time!
Bell Pendant Lamp
If your style is of the artsy bent, look no further, because Mark Braun's Bell Pendant Lamp is perfect for your decor. Available in a series, the lamp includes matt and shiny, colorful porcelain surfaces, which are in complete contrast to the inner white porcelain surfaces. The design mimics the Scandinavian outdoors, which include colorful rocks and plants, and can transform your décor to resemble the bright colorful outdoors.
Birdy Floor Lamp
Birger Dahl pioneered Scandinavian lighting with award-winning designs including the Birdy Floor Lamp. Considered modernist, the innovation made brilliant use of advanced materials and color schemes when it first launched in 1952, but the design looks innovative even today. Choose from off-white or matte grey, and satin nickel or brass metal to create a classy environment for your bedroom, study or living area.
Grasshoppa Table Lamp
Greta Grossman, the prolific designer, lit up our interior decor with some stunning creations. One of her iconic inventions is the Grasshoppa lamp, which has an elongated conical shade, mounted on a brass stand through a moveable joint. Available in four colors, to match the décor, the light can be directed to a particular area with minimal glare.
Closing Notes…
Doesn't it feel like magic, to change the mood of your décor with brilliant designer lighting solutions? Please let us know what you think. If you're not convinced yet, we challenge you to come to our Singapore showroom and check them out.
Dining with family and friends is in our cultural DNA as you may have noticed dining establishments in every nook and corner of Lion City. Setting and ambiance are the keys to a great experience, which could be engineered with excellent designer furniture. We're happy to show you some dining table & chair pairings we've tried in our showroom.
Gubi & Beetle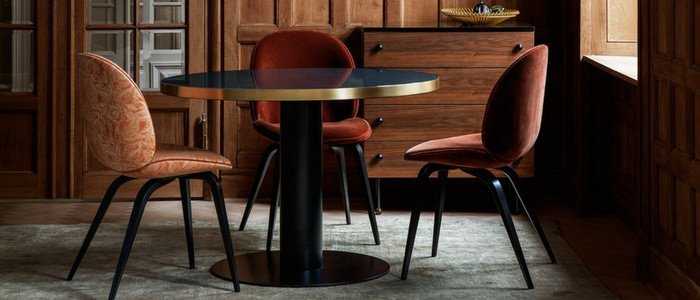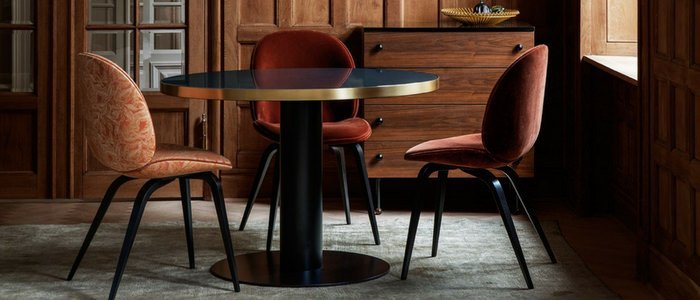 The round Gubi dining table is perfect for enjoying long, intimate dinners. Made with only three parts, and available in fabric or leather upholstery, the Beetle-shell themed chair complements the designer table, and the two create a cozy dining experience for a fine meal after a busy day. 
SM32 & Trinidad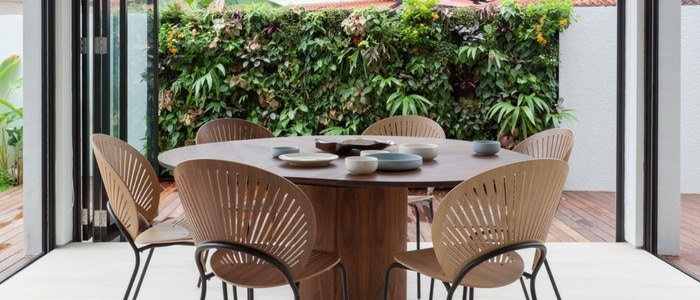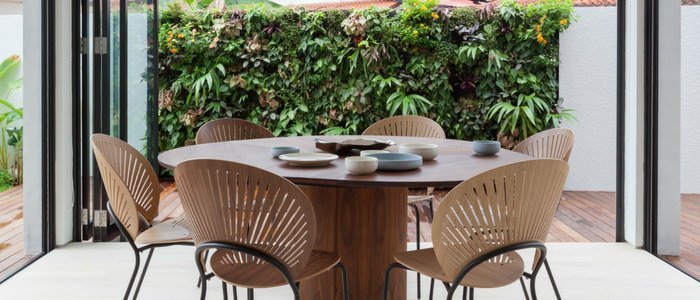 If you need a little more space for your dinner parties, the extendable SM32 table can add color to your parties. With a light-shade philosophy of its own, the Trinidad chair is the ideal companion of the geometry-genius table. Choose from dark or light colors to match the space.
Lowlight & Pato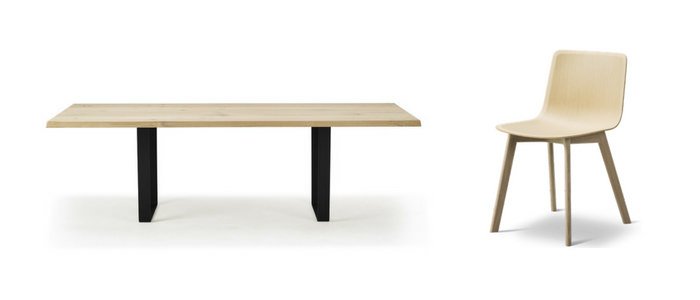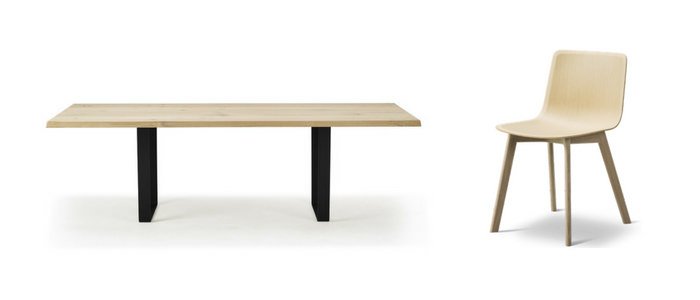 For a more formal environment, the Lowlight dining table with its soft curves, powder-coated dark steel frame and polished wooden top help create the perfect atmosphere for a serious get-together. Pair the table with Pato chairs, which are equally classy in white and smoked oak veneer finish.
Chess & Tiger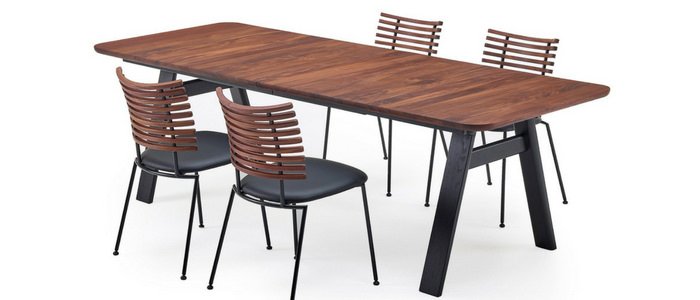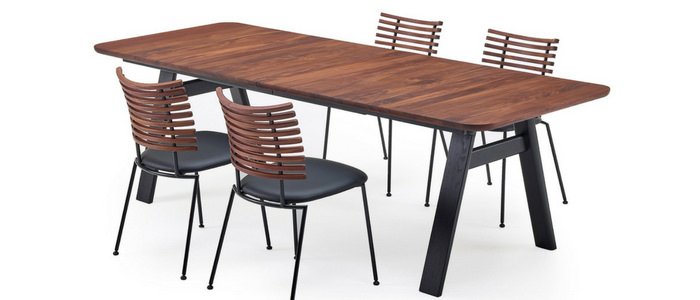 Featuring a white Corian wooden surface and oil-burned steel legs, the Chess table is for the modern residence or office. A unique characteristic of the Chess table is the butterfly leaf, right at the center, for special occasions. In folklore, there's a saying, "A tiger never changes his stripes." When you see the Tiger chair, you'll see what this means for the chair made from wood and steel. We paired the two together, and the results are fabulous. 
GM 7700 & Gubi 52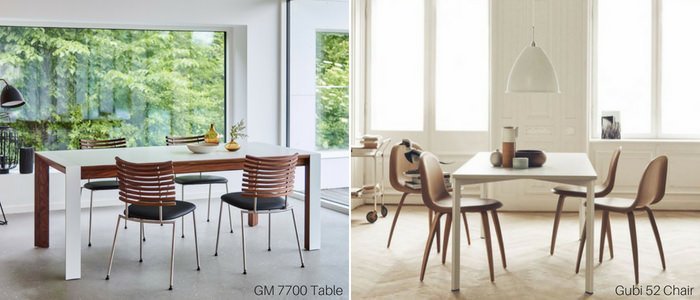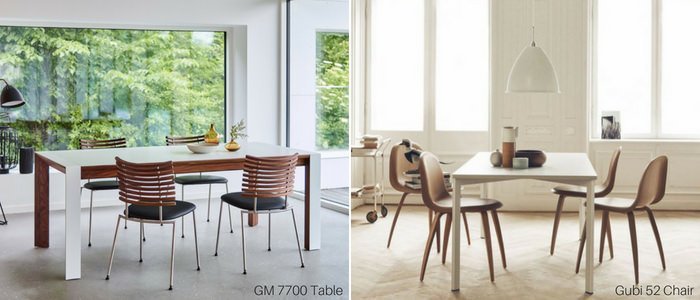 Choose the GM 7700 extendable table for a multi-purpose, futuristic theme. Featuring Corian white and wooden finishes, the GM 7700 looks good in any open space. For dinners with family, deploy the normal setting, and extend it by a hundred centimeters when friends or relatives show up, for a grand dinner. Complete the dining set with the Gubi 52 chairs, which feature laminate molded 3D veneer or injection molded HiRek shells and a steel base.
So, what do you think? If you fancy these pairs, we welcome you to visit us and see the stunning sets for yourself.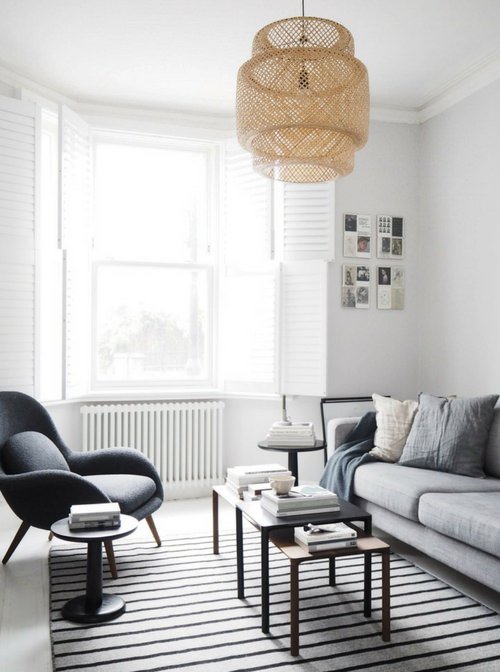 The Modern Originals is Fredericia's design philosophy, which is about engaging patrons with ageless concepts, ideas and designs. Founded in 1911, and situated in the eponymous picturesque Danish town, this Scandinavian furniture brand started small as a workshop, fabricating upholstery products for clients. In the 1950s, the firm experimented with modernism, a cultural trend led by in-house designer Borge Mogensen. Convinced by the success of the process, Fredericia incorporated the worldview in its cultural DNA. Recent collaborations with respected designers including GamFratesi, Geckeler Michels, Jasper Morrison and Space Copenhagen demonstrate the power of the philosophy.
Today, Fredericia is synonymous with Danish modernism, and the luxury furniture company is an ambassador of Danish culture in the global markets. Evident in the designer furniture, The Modern Originals theme evokes the characteristics of impeccable quality and timelessness in the furniture world.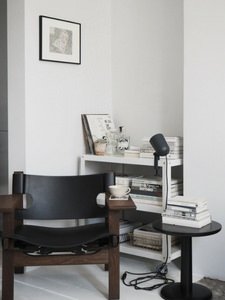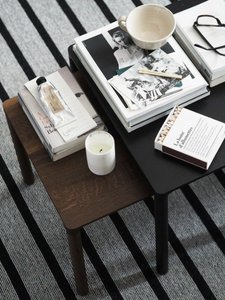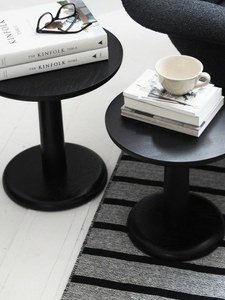 Featuring from left to right: Spanish Chair, Piloti Coffee Table, Pon Table Series
Families who have passed down Fredericia furniture are a testimony to the value of the Scandinavian furniture. If you own a Fredericia furniture, you know how good it feels to rest your arms on the rests or sink into the leather sofas, and the design is so durable, your grandkids could also use the furniture.
With over a century of craftsmanship experience, Fredericia has one foot in the past and the other in the future as the firm continues to evolve The Modern Originals theme. Knowledge from the past contributes to wisdom, while the future is about creative expression and novel designs. Over the years, metal has replaced some wooden parts for aesthetics and sturdier designs, for instance, or young designers are leading the design revolution with new concepts.
Care and love are the main ingredients of Fredericia furniture, while design and materials help create valuable artefacts. Curves are a hallmark of innovation in furniture design. If you look closely at Fredericia tables and chairs, you'll see how curves enhance aesthetics, while not diminishing the function. Material choice is another dimension of furniture design. A favorite among many, oak is an excellent choice, while other woods, metals or composites add shades to the character of each designer furniture.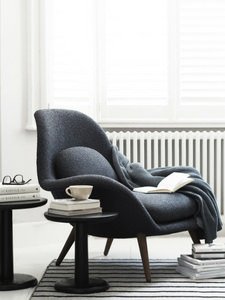 Featuring: Swoon Lounge Chair
Timeless also means staying relevant. Fredericia designers have mastered this characteristic of The Modern Originals philosophy by weaving it all together. Because most trends are transient, not going out of style is about unwavering focus on design.
Please do come to our Showroom and check out some immutable classics featured in The Modern Originals story.
This post is a revisit of Cate St. Hills' article on The Modern Originals here. All images are by Cate St. Hill. 
At Danish Design Co, we're always on the lookout for novel furniture concepts that bring décor to life. In this post, we're delighted to share some new arrivals in our showroom.
String System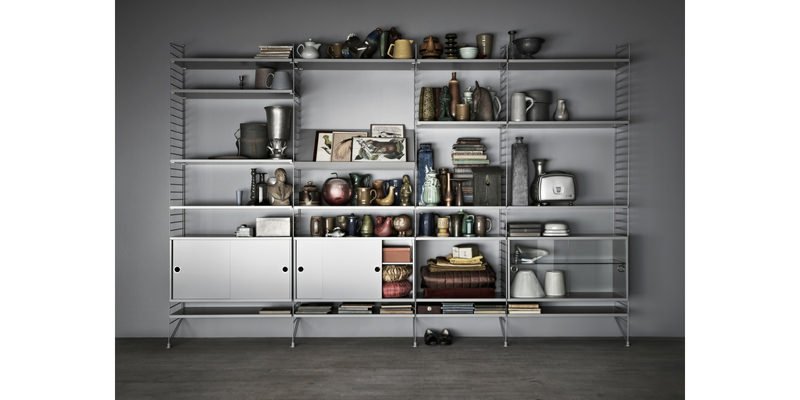 Created by the father of Scandinavian design, Nils Strinning designed the String shelving system, which is incredibly light, yet stable. Let's say you want some shelf space for your books and artifacts, you could play with different layouts, from the millions of possible combinations, and settle for the white and walnut design that works best for your décor.  
The new system is designed with cabinet with sliding glass doors. For this module, choose from white to dark wood, and add a detachable shelf if you still need more space. The stainless-steel circular handles match the design.
Another bonus is the String Plus modules. This is an advanced level for the String System. Say you built a shelf, you could add elements such as hooks, rods and trays for creative utilization of space.
Chieftain Chair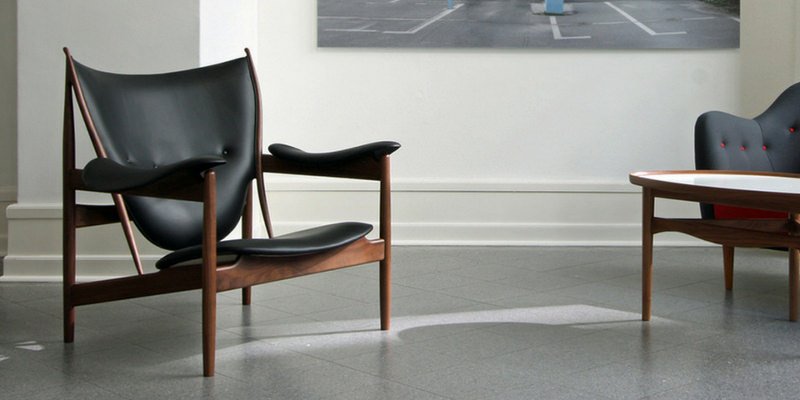 A Danish Design Award winner, Finn Juhl's Chieftain Chair is for those who'll settle for nothing but the best. To complement the leather upholstery, choose from teak or walnut, and you're all set to sit on the seat of a Chief!
Soborg Chair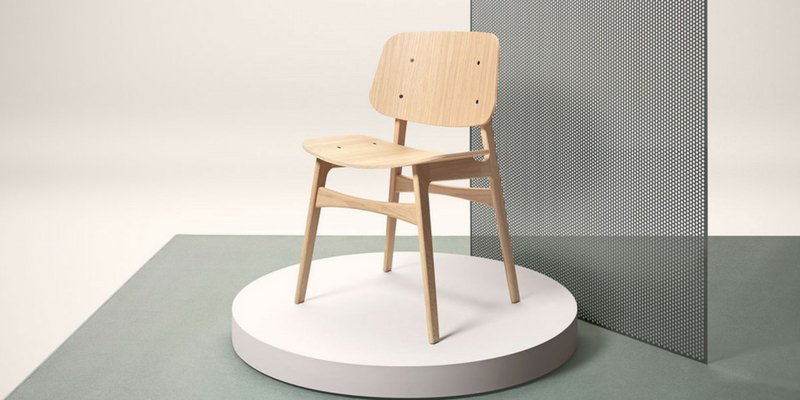 A blend of industrial and craftsmanship worldviews, Borge Mogensen's Soborg Chair could sit comfortably in your home, office or commercial establishment. Made of wood, plywood and steel, the Soborg Chair is not only aesthetic, but also rugged and sturdy.
Skovby #92 Chair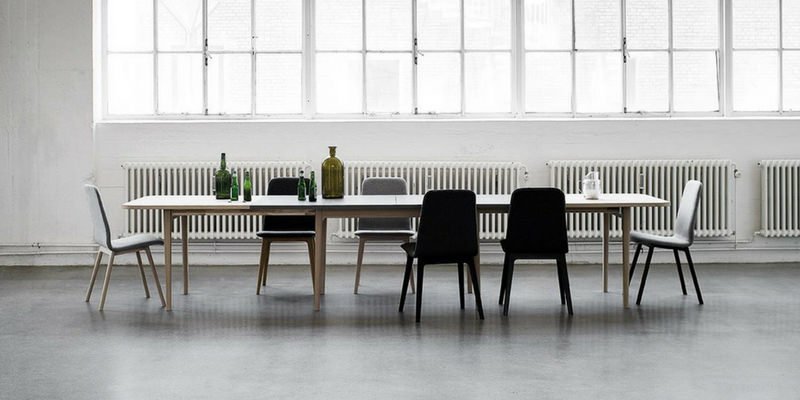 If you're looking for a dining table, look no further, because the Skovby #92 Chair looks stunning in fabric or leather upholstery. Designed for durability, the Skovby #92 Chair is incredibly stylish and looks great in any setting.
Trinidad Chair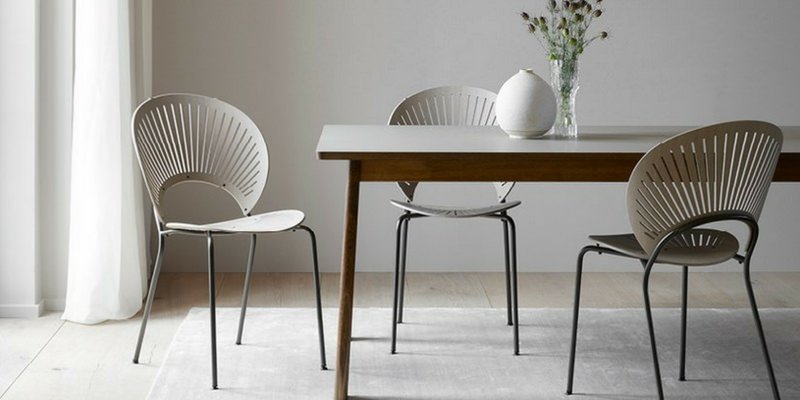 Inspired by Gingerbread Facades, a visual folklore for those who live in the Caribbean, Nanna Ditzel's Trinidad Chair is simply world class. This piece of luxury furniture is capable of holding on its own in an empty room just by playing with the light and shadows. For a comfier setting, choose from colorful upholstery, which is reminiscent of the Caribbean reggae culture. 
Multi-Lite Floor Lamp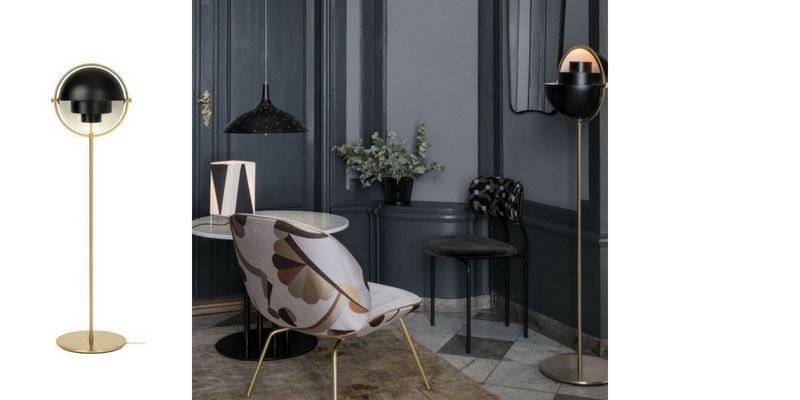 Characteristic of the golden era of Danish design, the Multi-Light Floor Lamp has a dual function—lighting and décor. When we were having fun trying different schemes in our showroom, we were stunned by the resulting illumination art. Check out the possibilities by turning the shades.
G-10 Floor Lamp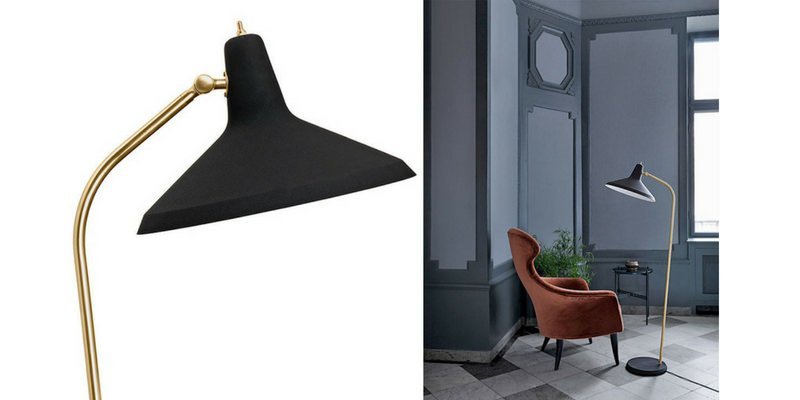 Another fabulous Greta Grossman creation, the G-10 Floor Lamp is about elegance and simplicity. Create an illumination zone for your study room or set it up for a late-night read.
Let us know what you think! If you fancy any of these luxury furniture pieces, please do come and check them out in our showroom.
So, you'll are enjoying the concept décor stories. Many thanks! We love the feedback—keep them coming! In this edition, we're featuring a blend of poetry and iconic furniture in the A House by the Pond tale. Water bodies surround us; ponds, lakes, rivers, seas and oceans, and this theme evokes a déjà vu feeling for many of us, who're blessed with a view of water right from our living rooms.
A House by the Pond is for the storyteller in you, who's eager for yet another fable. The decor is about iconic furniture schemes and events that drive the storyline through an emotional roller-coaster ride.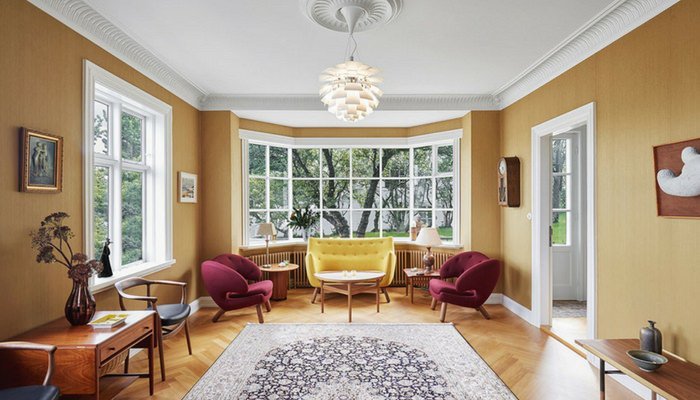 Poet Sofa
Lounging on the Poet Sofa is an experience like no other—the Poet Sofa helps experience harmony with inner wisdom. As you relax in the inner core, the designer furniture helps make an immersive experience by relieving you of the worries that burden you.
Pelican Chair
Feeling boisterous? The Pelican Chair can have that effect on you. In nature, the incredibly talented pelicans inspire us to do our own thing. In the house by the pond, by spreading their wings, the Pelicans are signaling its story time.
Eye Table
Brew up some honey lemon green tea as you continue to yarn that epic tale. Or, convenient for any setting, set up the Eye Table as you like for entertaining relatives or friends.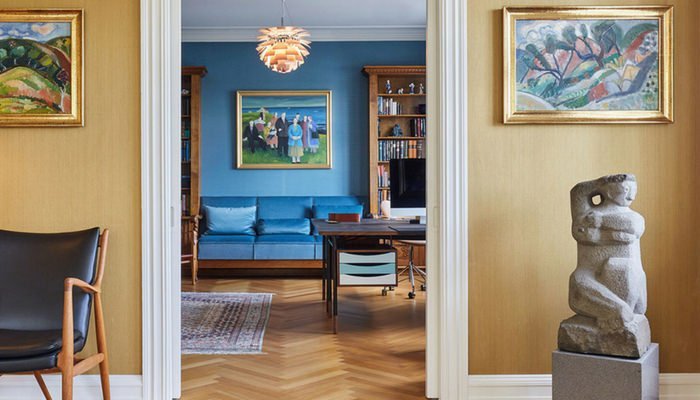 Nyhavn Desk
The simplicity of the Nyhavn Desk makes it appropriate for this home. Sans fancy features, this piece of iconic furniture is ideal for setting up a home office or as a space for placing things for the tasks you need to get done this weekend.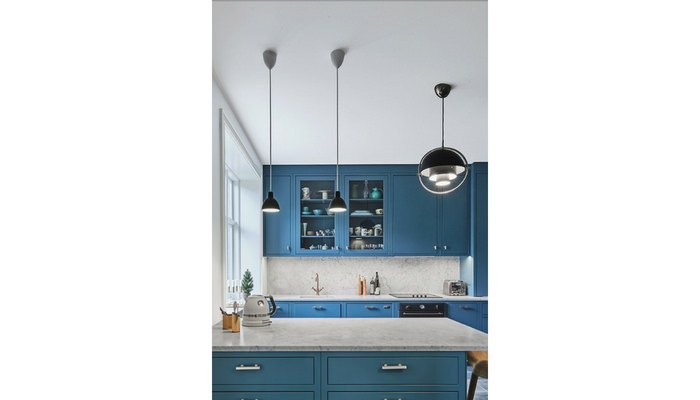 Multi-Lite Pendant Lamp
Aside from Finn Juhl's designs, we also have two pieces from Gubi. The first is the Multi-Lite Pendant, which some would argue is also a toy. Turn the rotating shades to achieve different configurations to direct light upwards, downwards or create your illumination-art.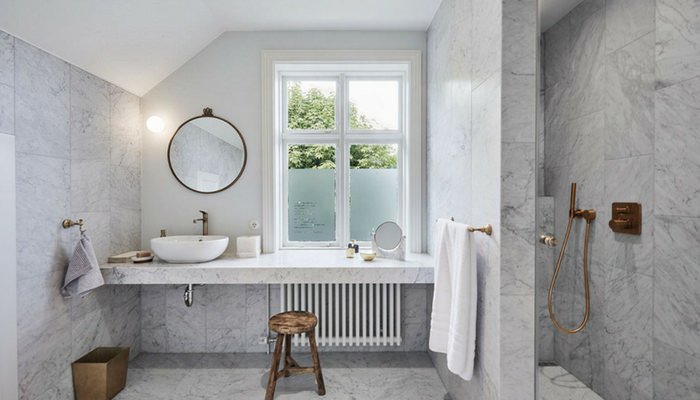 Randaccio Circular Wall Mirror
The second piece from Gubi is this stunning mirror. Give your home its unique quirks with the Randaccio Circular Wall Mirror, featuring a crown top, which could be set up quickly in the bathroom, bedroom, guest room or hallway.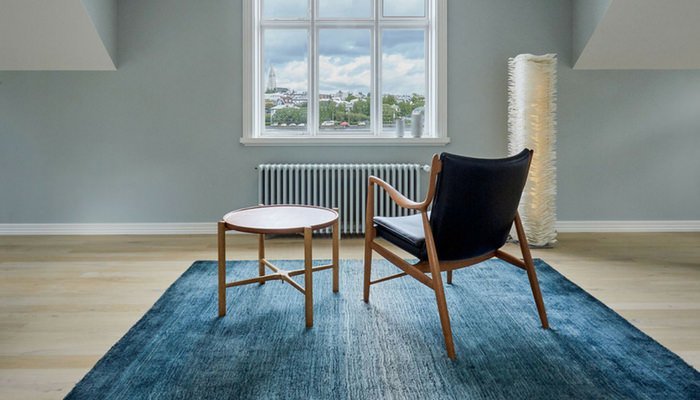 45 Chair
For the storyteller in you, the 45 Chair is the perfect muse. 1945 seems like a long time ago, but the brilliant design gives the designer furniture the look and feel of the future, which is the ideal setting for a sci-fi escapade.
Quick question. For those of you who're regulars in our Singapore showroom, how many iconic furnitures can you recognize? We keep adding to our inventory, so please do come and check us out.
Photo Credits: Nanne Springer on Behance
"See you in Fredericia!" is a catchphrase in the designer furniture world—for over a hundred years, the tiny town of Fredericia has continued to delight patrons with one-of-a-kind designs. In this blog post, we'll show you what the phrase means.
Yksi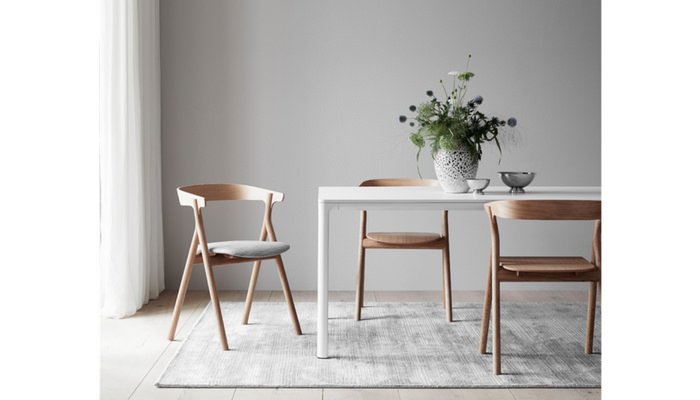 Yksi is an incredibly lightweight chair, designed by Thau and Kallio, featuring sophisticated looks. Supporting the armrest and back, the inverted Y is an original innovation, which also does away unnecessary materials.
Soborg Chair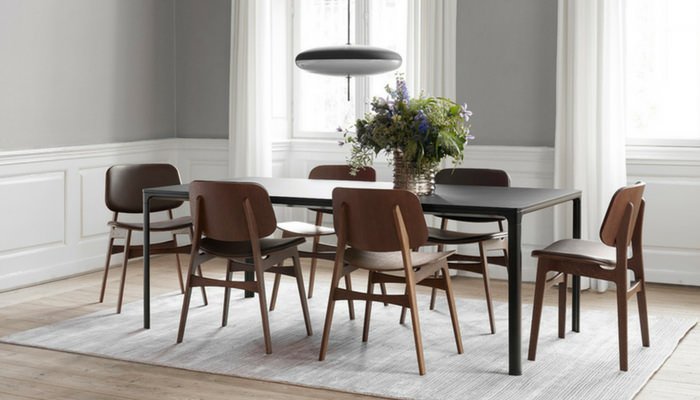 You probably have sat on a Soborg Chair, designed by Borge Mogensen, which seems omnipresent as it has been extensively adopted in commercial and private establishments. With a generous seat and back, the Soborg Chair is comfortable to sit on for many hours at a stretch. The modern version of the chair features a steel frame, and optional back and seat upholstery.
Taro Table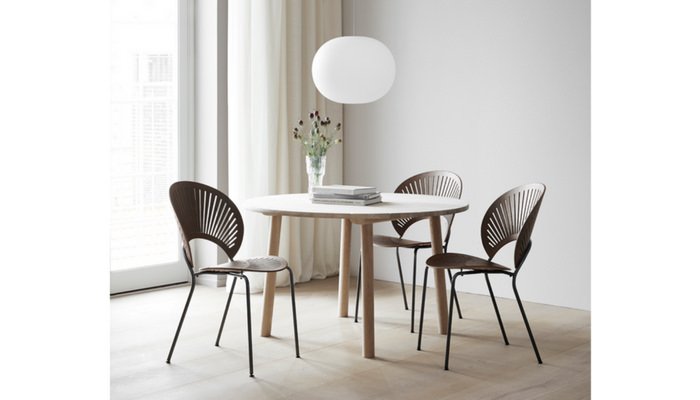 As part of the Taro collection, the circular Taro Table is ideal for the kitchen or dining area. Designed by Jasper Morrison, this piece of designer furniture is made from solid oak, and customizable in light to dark finishes, depending on the type of interior décor. Use it daily without any risk of diminishing the rustic, refined looks.
Eve Chair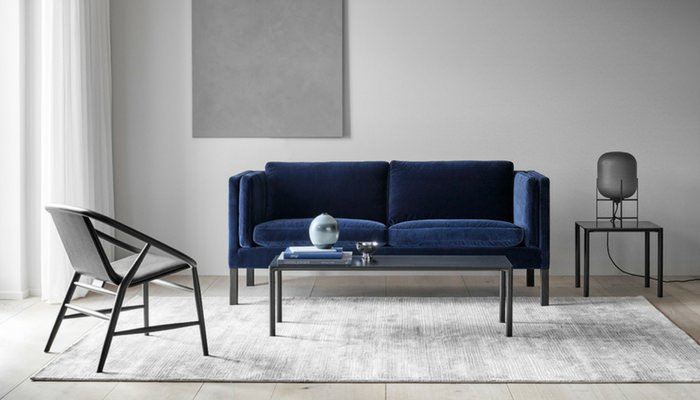 Eve, a molded wooden lounge chair designed by Timo Ripatti, is modern, featherlike and incredibly stylish. For its comfort, durability and elegance, Eve is ideal for commercial, personal and professional establishments. Its features are evident from the exposed construction, which is also a Lexus Design Award winner. Choose from classic or contemporary design! You can combine either with a cushion or fur throw for a cozy setting.
Din Chair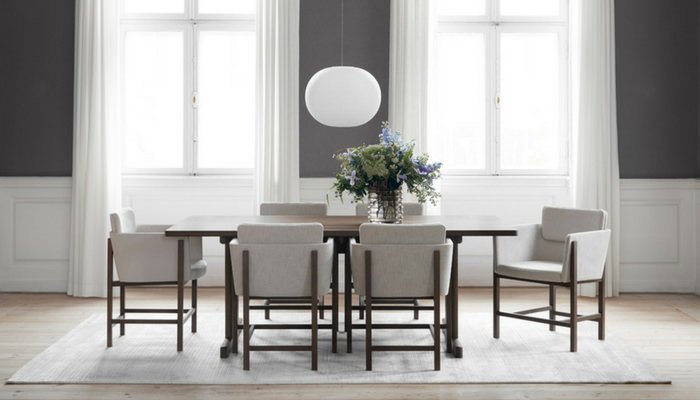 If you're looking for dining chairs, we recommend the Din Chair, designed by Oeo Studio.  Suited for urban living, the Din Chair features seating comfort while dining or socializing.  The slim wooden frame and upholstery help create a sophisticated, cosmopolitan atmosphere, which is welcoming for a quick fun or business get together.
Ana Table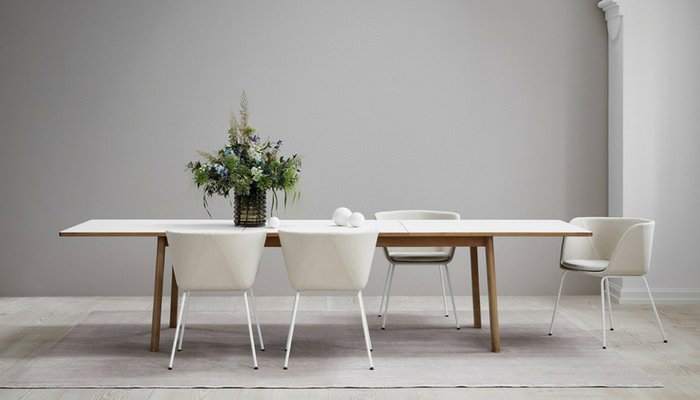 Designed by Arde, the Ana Table features laminate top and super-matt finish, and a host of features that give the table its sturdy looks and feel. Made from solid wood, the table top is expandable, thanks to the butterfly folding system. If you host big events often, the Ana Table can accommodate twelve guests by extending over three-hundred centimeters.
Please let us know what you think about the new Scandinavian luxury furniture. If you haven't seen them yet, please do come and check us out!
When patrons come to our showroom, sometimes they ask for storage solutions. For many of us who live in the urban core, the decor demands smart utilization of space. Though almirahs, boxes, cabinets, cupboards and wooden chests are typical storage furniture, there's more to be achieved. We've responded to the challenge. Check out some stunning storage solutions from the Danish Design Co luxury furniture portfolio.
Storage Furniture
Our cultural history is rich in storage furnishings—stories from folklore remind us of the joys and perils of preserving artifacts. While Pandora's box tells us to focus on utility, careful preservation of antiques could bring joy to the future generations as shown by the documentaries on excavations in historic sites.
Andersen Sideboards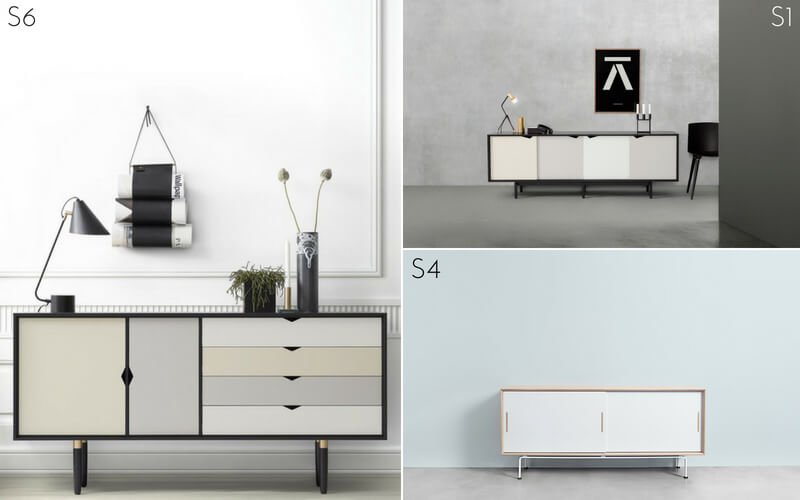 We're pleased to introduce the incredibly stylish Anderson sideboards, S1, S4 and S6. Sans handles or hinges, the doors and drawers slide on the grooves. Available in light or dark shades, the sideboards, made with oak wood and powder-coated steel base, make great storage solutions for compact homes. Customize the closets for your needs with compartments or drawers, which also magically transform into serving trays.
Grand Sideboard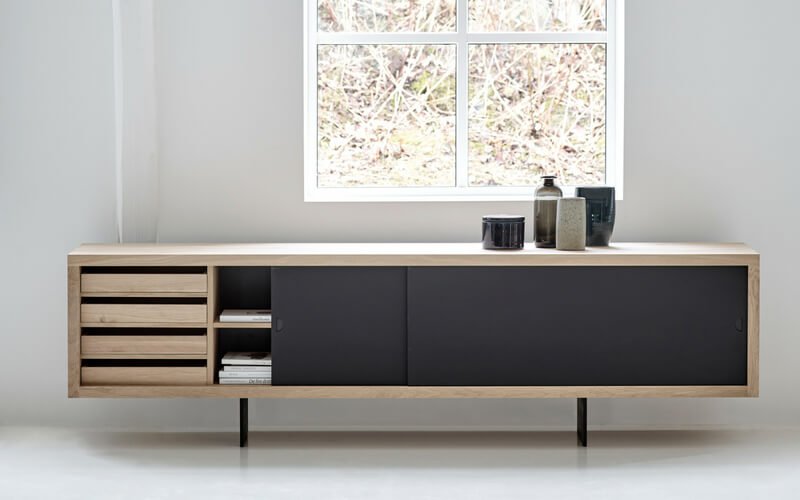 For those who like to live life big, the Grand Sideboard is designed to impress. Choose from oak, wild oak or walnut, and deploy the sideboard in large spaces. The nanolaminate doors slide easily, and you could store some of the biggest items without any hassles.
Royal System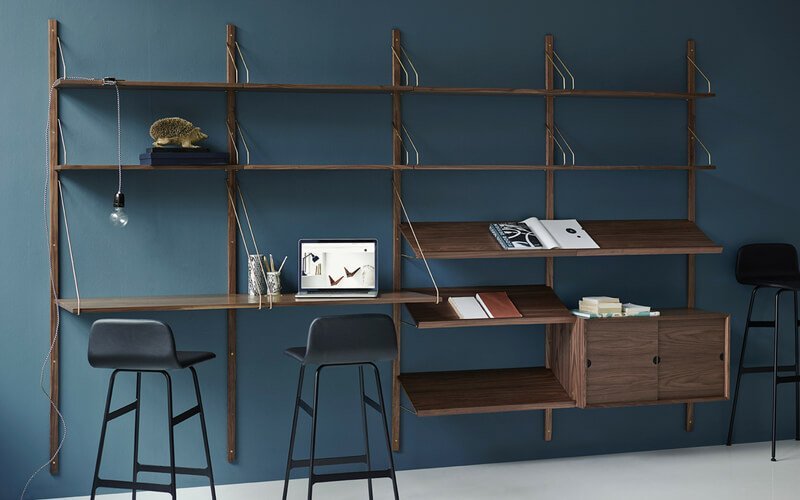 Designed by Poul Cadovius, the Royal System is an original wall-mounted shelving scheme. On the rails, shelves and modules serve as storage solutions. So elegant is the design, it is popular among royalty. Cabinets, desks and drawers are popular arrangements, but the system can accommodate sixteen million combinations! The System's timelessness is evident as it evokes feelings of novelty even after seven decades of launch. This year, the Royal System is celebrating seventy years. For collectors, we're offering a revamped version of the iconic storage solution featuring seventy-centimeter rails.
String System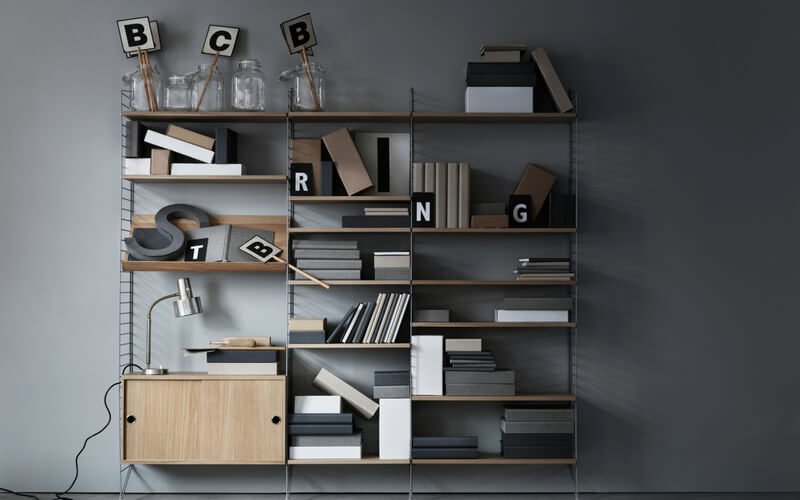 A tech innovation, the String System democratizes furniture design as anyone with an imagination can create furniture. Modularity is a unique characteristic of this solution, where furniture is assembled from pieces that can be manufactured in factories. With wide-ranging materials, including wood and metal, and color schemes, you could try many different schemes to invent the perfect décor before you head to our showroom for placing the order!
When you walk into our showroom, this time we'll be prepared to address your storage queries. So, please do come and check us out. 
---
We're delighted to share another scoop in this edition of Furniture blog, following the spike in engagement levels—remember the three-level home with a stunning decor? Perched in a skyscraper, a way of life for many Singaporeans, our patron has dreamed up an enviable living space—The Nest.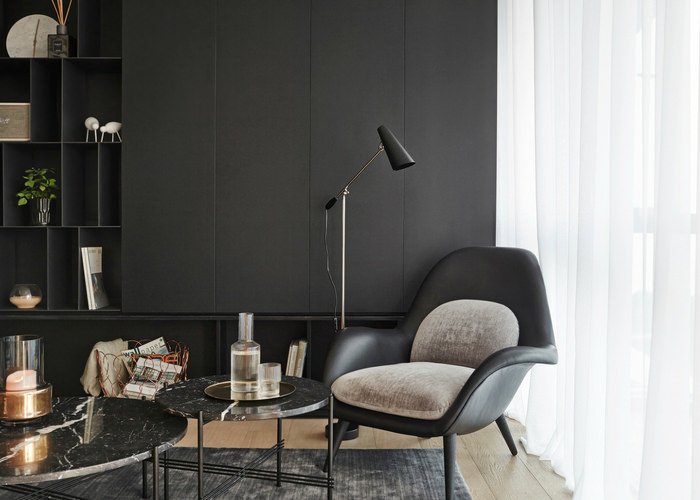 Swoon Lounge Chair
Longing for some me time? Inhabiting the most secluded space in the living room, the Swoon Lounge Chair creates a tranquil area for serious meditation. Turn the designer furniture around, and you'll be mesmerized by the Singapore skyline. Or, akin to a songbird, resting on a vantage bough in the jungle, croon your own jingle.
TS Table
With a dark marble top and matching metal legs, the TS Table complements the Swoon Lounge Chair and Birdy Floor Lamp set. Bring the drinks to the designer furniture, and you don't have to keep heading to the bar for refills; enjoy the weekend edition of The Straits Times with ample space for the extra sections, or simply rest your feet on the table while you catch up with the financial markets on Bloomberg. 
Birdy Floor Lamp
Ornithologist or not, you probably noticed the long-legged Birdy Floor Lamp resembles a stork waddling around in a paddy field. Set next to the Swoon Lounge Chair, the lamp illuminates a tiny cone, thereby creating the ambiance for an uninterrupted late-night read of the best-selling sci-fi thriller.
Shorebird Accessory
Shorebirds, in black and white, can be seen pecking around, as if in their natural habitats. Since accessories are growing in popularity among our patrons, we promise to bring more designer props for your home.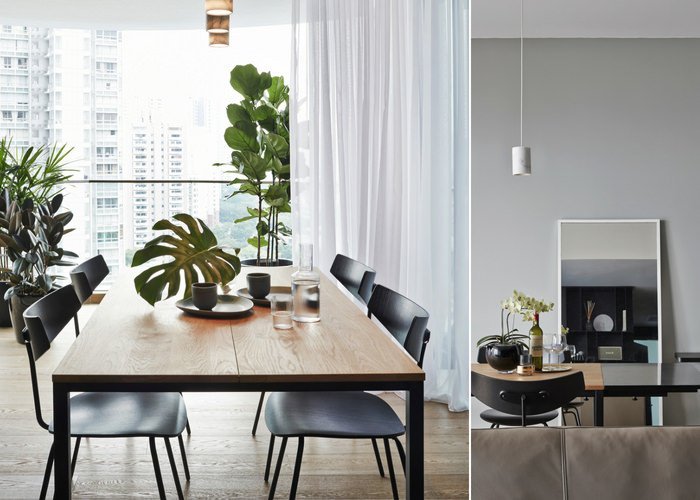 Less is More Table
Apt for the space within the drawing room, the Less is More Table can seat four to six people. For any occasion—dinner with family or party with pals—the luxury furniture, set up behind the Krypton sofa, provides a spectacular vista, as if from a nest.
Bird Chair
For the bird-themed abode, the Bird Chair is a natural addition to the backdrop. For a family of four, the Bird chairs create a laid-back environment to enjoy dinner together.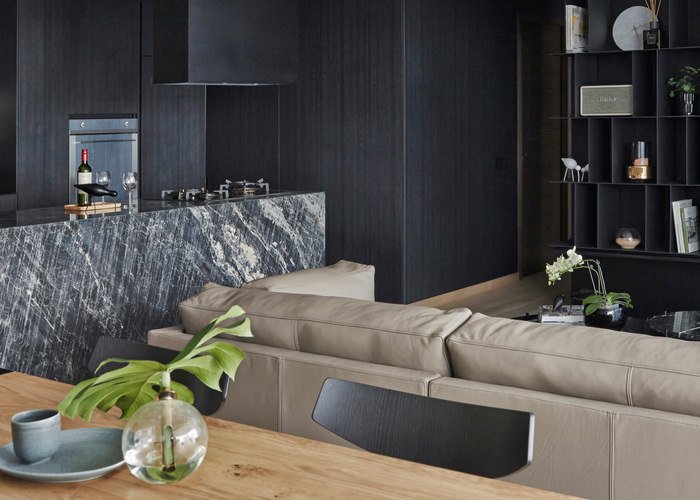 Krypton Sofa
Great for entertaining family and friends, the Krypton Sofa is set right in the midst of the lounge, a smart deployment of furniture for the small accommodation. The luxury furniture can seat four to five people comfortably. Surprised? We were too!
Closing Notes…
We'd love to know what you think about this scheme. We invite you to share your zaniest visions, show us what you've done with the furnishings, and inspire others in the community.  
---
---
We apologize for not posting in June. Akin to fasting, which rollbacks the body to a healthy setting, we observe June as Quiet Month. We're glad you noticed we're rejuvenated and full of oomph, ready to amuse you with tales as we head into the much-happening segment of the year. Some amazing things are happening in the designer furniture world, and we've an inside scoop on the main events in this post.
Spanish Chair Celebrates 60th Anniversary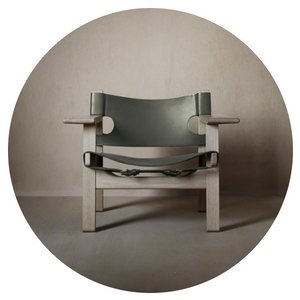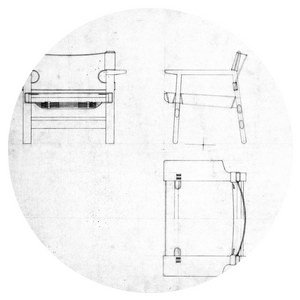 To celebrate the Spanish Chair's sixtieth anniversary, a rare feat for any product, Frederica is launching a limited-edition Spanish Chair. Crafted with solid oak, the chair features olive green saddle leather, based on the feedback from patrons who have owned the chair designed by Børge Mogensen. For this special occasion, Børge's grandson Rasmus shares the philosophy—simple yet perfect—his grandfather applied for creating designer furniture. Read more here. 
Finn Juhl Finds A Home At The Danish Architecture Center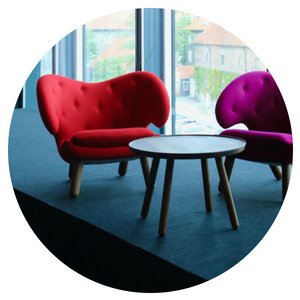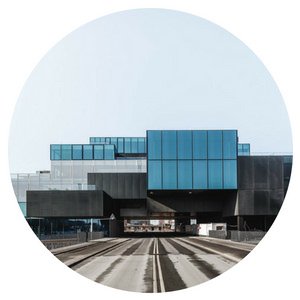 Situated on the harbor front, the BLOX is a transparent building, designed for eliciting interactions between programs and the urban environment. The urban generator invites passers-by to peek into the interiors and observe how the Danes live. Welcome Home is an exhibition at the Danish Architecture Center in the BLOX. In a dedicated room, Finn Juhl's furniture shows the timelessness of the designs, which are so germane, even though everything in the world around them has changed through the ages. Read more here. 
DIY Furniture With The String System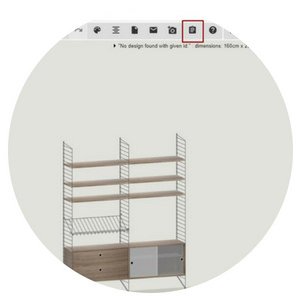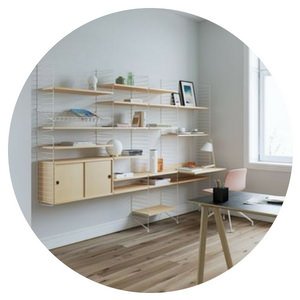 We've launched a workspace on our Singapore platform, where you can play with string designs. The tool is part of our long-term vision to help clients experiment with models, which we could fabricate in partner factories. With many features, the tool is highly intuitive, and you could assemble a furniture piece, just like a master furniture-maker, in no time.
The Showroom Sale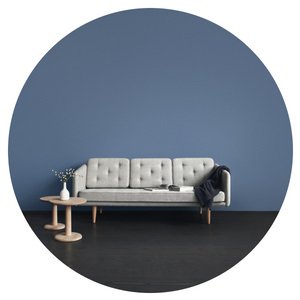 We're pleased to announce an exclusive promotion. In this special event, we're offering generous discounts on several furniture pieces. Please click here for the full list – it comprises of both indoor and outdoor furniture! And of course, there are a few pieces that we would like to highlight. First, we have the iconic 3-seater No.1 Sofa is a must-have design aficionado's home. It's intriguing frame simply draws you in, does it not? If you've wanted to buy the Spanish Chair, this may be the opportunity you've been looking for. The showroom piece is a gorgeous soaped oak model dressed in black leather. Finally, we're also offering a discount on the Micado side-table. Buy all three or the one you fancy the most!
---
---
With more than forty masterpieces, the Finn Juhl collection is a furniture lover's dream come true. Featuring a modern approach to aesthetics in furniture design, novel shapes and creative forms, the designer furniture can bring a smile to the faces of the most demanding designers. Because manufacturers respect the heritage of the designs, while also ensuring the integrity of the delicate parts, the luxury furniture are of impeccable quality. We feature five Danish furniture from the Finn Juhl collection in this edition of Furniture blog.  
46 Chair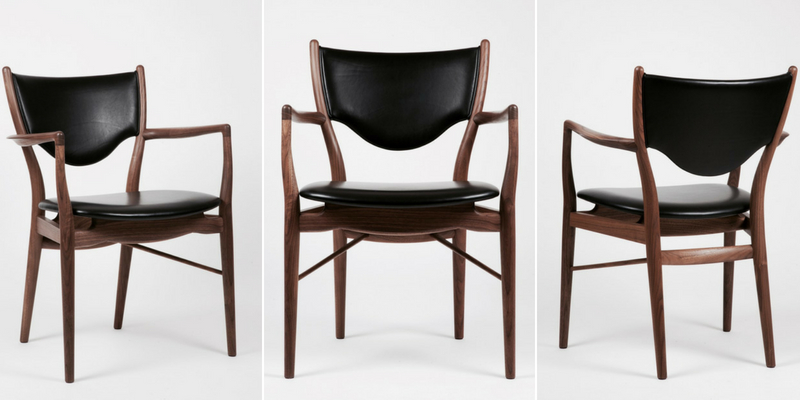 The elegant 46 Chair has evolved through several generations since it first launched in the 1946 Copenhagen Cabinetmakers' Guild Exhibition. Initially designed for master cabinetmaker Niels Vodder, the 46 Chair underwent several enhancements in 1953. The modern version of the chair is not only aerodynamic but also features much stronger joints. Made of oak, walnut and teak, and leather or wool upholstery, the designer chair ideal for corporate and casual backdrops.
46 Sofa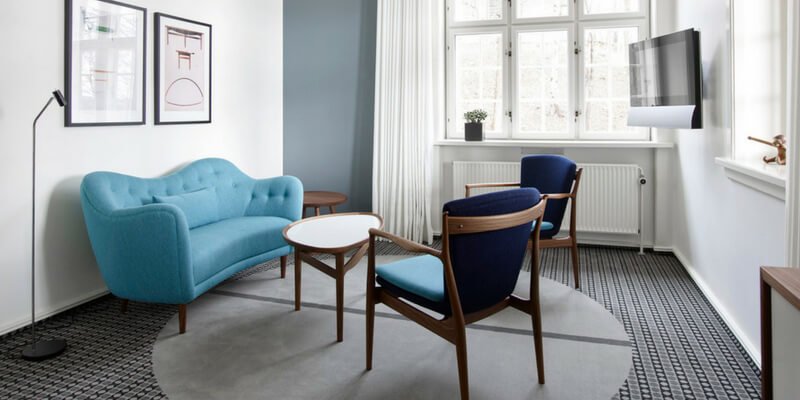 The 46 Sofa is 46 Chair's twin furniture. Configured as a 2-seater sofa, the 46 Sofa is the only sofa with the "body for the body" worldview, meaning two souls become one while sitting on this couch. With a solid wooden frame, teak, oak or walnut legs, and fabric or leather upholstery, this piece of luxury furniture is ideal for intimate ambiances.
France Chair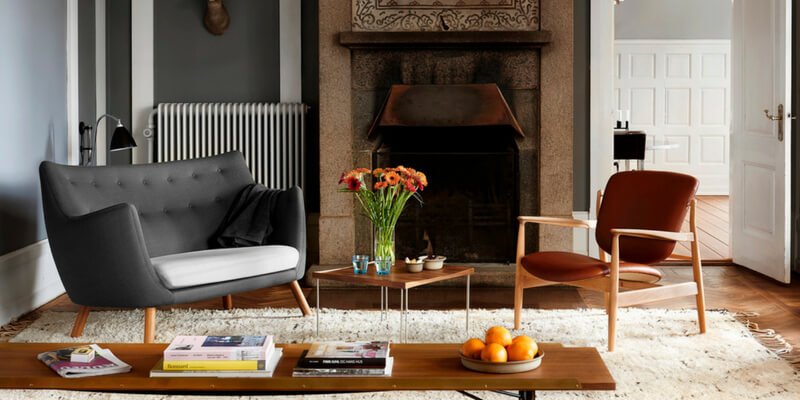 Also known as FJ 136, the France Chair, launched in the 1950s, continues to enjoy phenomenal success in the American market. Made of beech and oak frame, the chair could don fabric or leather upholstery, thereby making it suitable for relaxed as well as classy venues.
Nyhavn Desk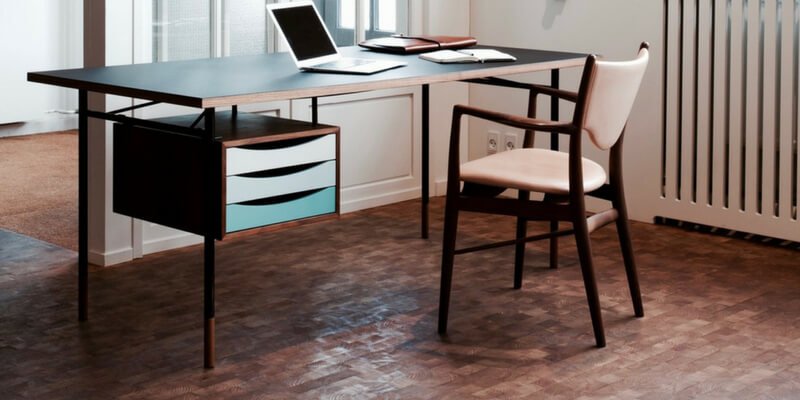 A simple desk with steel legs, the Nyhavn desk seems to float in the air. Available in black lino or teak, oak or walnut top with matching toes on steel legs, the Nyhavn Desk feels excellent in modern spaces, which are about fun and play.
Sideboard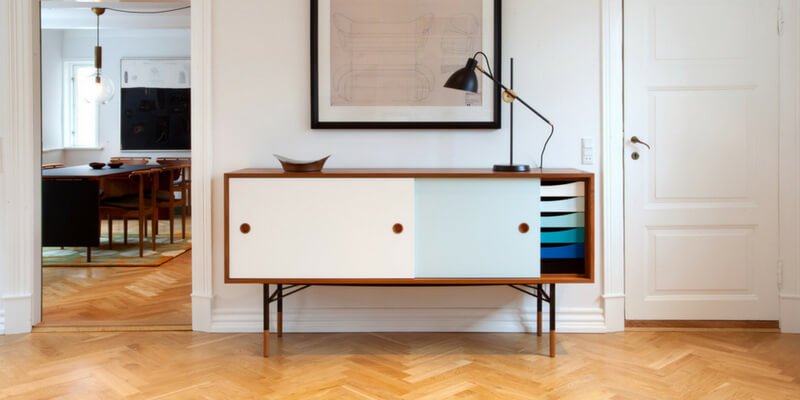 Launched in the year 1955, the Sideboard is a furniture invention like desks, tables and sofas. Interestingly, Juhl designed the Sideboard in response to allegations of arty and exclusive designs. Fabricated with exclusive wood in colors from Goethe's color wheel, the Sideboard looks pretty in any room.
We would love to have you at our showroom and show you some of the iconic furniture from the Finn Juhl collection.
---