Danish
There are thousands of sofa designs in the luxury furniture market, but only a selected few would be able to stand out from the pack. Some of these designs are steeped in history and are iconic, while others have only been on the market for less than half a decade. Allow me to elucidate you on the unique traits that allow these Scandinavian sofas to be propelled onto the international stage.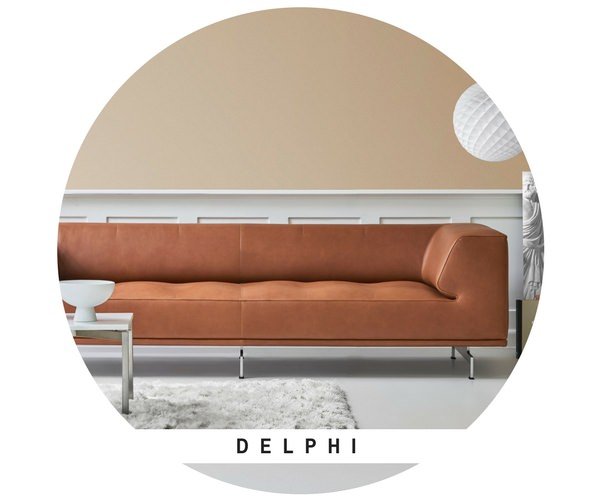 Conceived in 2007, this luxury sofa possesses one of the most exceptional silhouettes that has ever been seen in the furniture market. It was designed by Swiss designer Hannes Wettstein, who passed away a year after this modern sofa was released to the public. Unfortunately, this meant that he did not get the chance to watch how successful the Delphi became.
This designer sofa is available in both fabric and leather, but it truly shines when upholstered in Elegance 95 leather, as seen above. It is also modular and can be customized to suit your personal taste.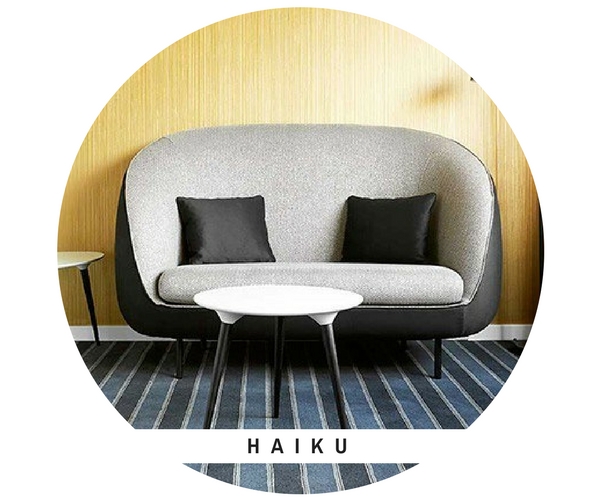 Now this is a curious one – the Haiku. Haiku is a form of poetry in Japan and it constitutes a few simple lines. This is reflected in the Haiku sofa, which is known for its simple, rounded and incredibly elegant design. The high back invites reflection and refuge, both of which are highly sought after in a fast-paced world. The Haiku has been so successful that a low-back version has also been released.  
The Haiku was designed by GamFratesi, a design duo that has been a rising star in the world of luxury furniture. They are also well known for designing the beetle chair series, as seen here.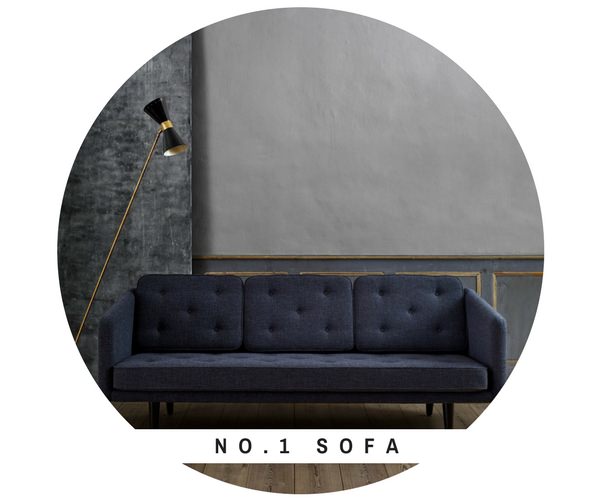 Børge Mogensen is one of the most influential designers in modern Danish design. He became Fredericia's house designer in 1955 and created the No.1 Sofa. Despite it being decades since its release, this luxurious sofa is still in production today. This is assuredly a testament to its timeless design and excellent quality.
The No.1 Sofa is available as both a two-seater sofa and three-seater sofa. It also comes in a wide variety of muted colors that communicate a sense of elegance rarely found elsewhere.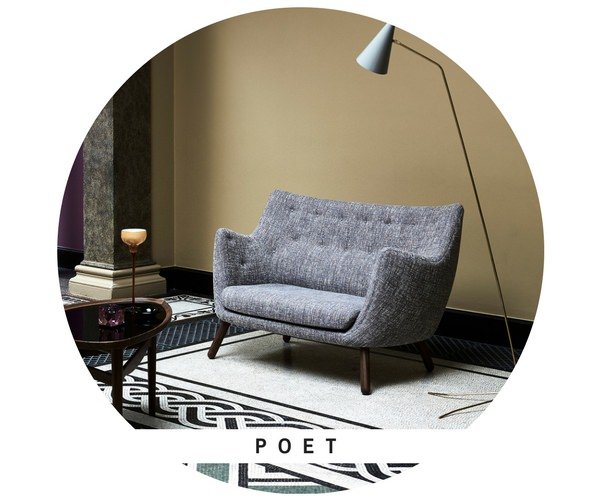 In order to accommodate larger homes, designer sofas are typically large in size. The Poet sofa, in contrast, is just the opposite. Finn Juhl, the genius behind the Poet sofa, designed the Poet specifically for smaller Danish apartments. It is also a bit of a romantic and will encourage two people to sit closely with one another.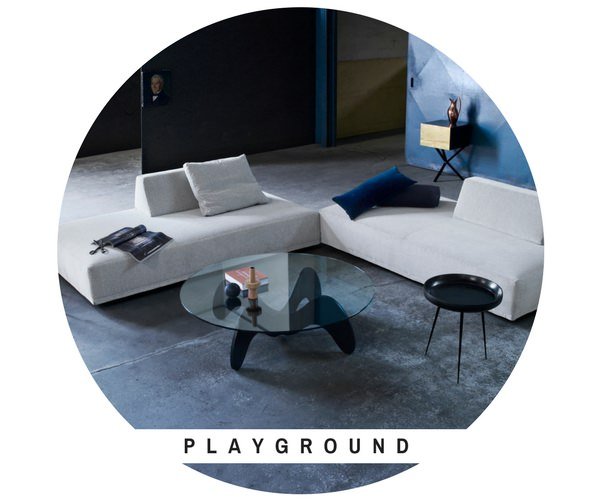 In the world of designer sofas, Eilersen is king. Their sofas are built for delivering otherworldly comfort and unmatched durability. Within their collection, we have the intriguing Playground Sofa. Its movable back blocks enable the homeowner to move them however he or she wants to. This paves the way to various lounging possibilities. For example, by moving both blocks to the shorter edge the modern sofa can be transformed into a daybed. Another possibility is to place the blocks on the floor and use the former as back rests when conversing or watching the television.
Fascinated by our designer sofas? We highly welcome you to explore our curated collection of luxury sofas, all of which are ready for a new home.
How does pregnancy affect sleep?
During pregnancy, your body changes dramatically. The sleeping position you find eventually find yourself in may not be the one you are used to. In addition to this, depending on how your pregnancy progresses, this may not be a one-time occurrence. In order to feel comfortable, you may need to explore and experiment with various sleeping positions.
Why is sleep important during pregnancy?
Sleep is never not important. However, pregnancy is a whole different ball game. Research has suggested that poor sleep during pregnancy is linked to birth complications such as low birth weight, pre-term birth, longer births and the higher likelihood of cesarean section deliveries. Clearly, obtaining sufficient sleep while pregnant should be paramount.
How does the world's best pregnancy mattress, DUXIANA, help?
The luxurious DUX bed is designed to adapt as you change. This is made possible with its patented Pascal® Cassette System (seen below), which involves three changeable cassettes that will lie beneath your head, shoulders and hips. As your body changes during pregnancy, you can switch out the cassettes and tailor the bed's firmness levels to what you and your body desires. The ingenious mechanism behind this pregnancy mattress allows your spine to remain in its most natural position during sleep, allowing for maximum rejuvenation and recovery.
Pregnancy can also lead to the onset of more frequent back pain. With this luxury bed's ingenious component system, some of this back pain can be alleviated.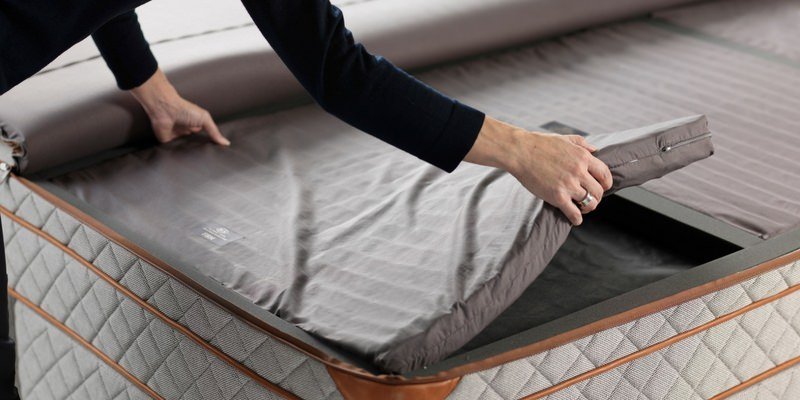 Sleeping Position Tips
During pregnancy, your chosen sleeping position matters. The wrong position can often lead to back pain, shortness of breath of even heartburn. In addition, your growing abdomen puts new and different pressures on your various body parts, leading to occasional aches. When possible, do avoid sleeping on your back or stomach when you are pregnant. Instead, try sleeping on your side. While you are at risk of putting your spine out of alignment in such cases, a luxury bed with a reactive system, like the DUXIANA, will be beneficial.
To learn more about the world's best pregnancy mattress, click here.
With how quick great ideas can come to be in modern times, staying updated with the world of design is harder than ever before. Here, we endeavor to keep you abreast with news from our various designer furniture brands, a majority of which retails exclusively at Danish Design Co in Singapore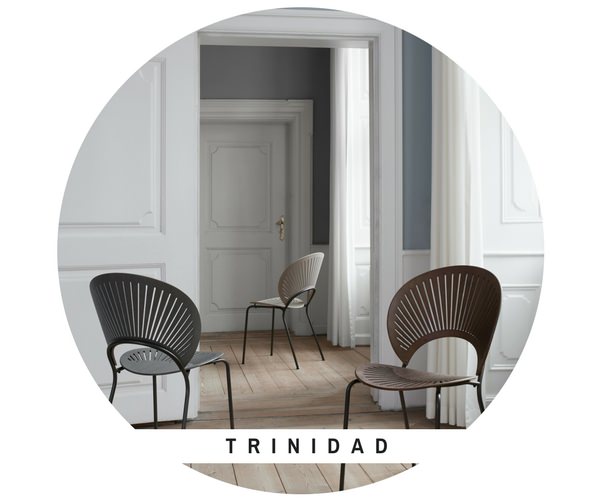 To celebrate the 25th Anniversary of the iconic Trinidad Chair by Nanna Ditzel (1923-2005), Fredericia Furniture released a trio of new shades that naturally enhance the stunning silhouette of the Trinidad chair. Now, the Trinidad is available in smoked, grey and light grey oak, as seen above. These colours highlight the visibility of the wooden structure beneath, bringing new meaning to the phrase 'attention to detail'. The genius behind this iconic design is one of the most famous figures in Danish designer furniture history and is well known for her ability to take her playful yet sophisticated ideas into reality. To learn more, click here.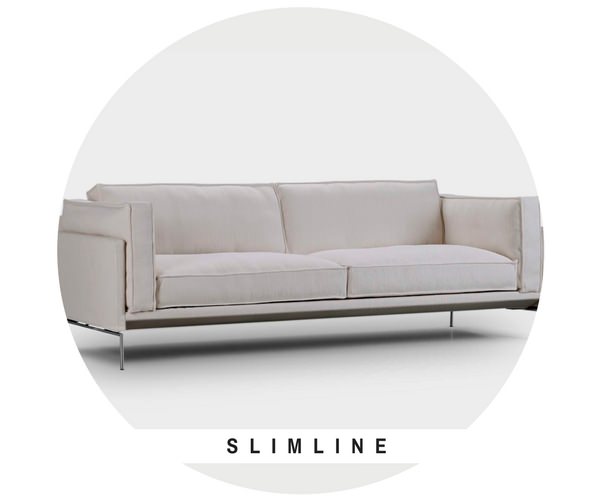 A household name in Europe, Eilersen's designer sofas are unmatched when it comes to comfort and quality. This year, they have released four more new sofas on top of the Butterfly and Ash, which you can learn more about here. These designer sofas are the Session, known for its grace and strength, the Slope, a new rendition of the Box, the Drop, a sofa that levitates off the floor and the Slimeline, best known for its lightweight appearance. Follow this link to learn more about each new designer sofa model.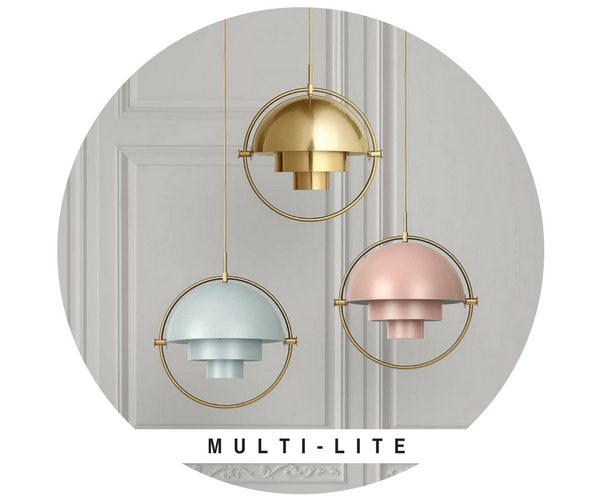 Designer furniture brand Gubi is well known for their Beetle Chair Series. However, another favorite of their patrons is the Multi-lite pendant, no doubt thanks to its ingenious mobile shades. By rotating these shades individually, one can create various lighting combinations within their home. While the brass variant is our best-seller, we have two upcoming contenders – Sea Grey and Rose Dust. Which is your favourite?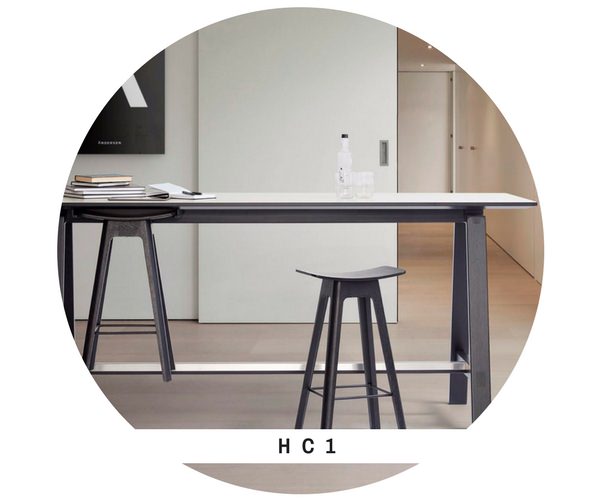 The best designer furniture do more than just look good – they should be functional as well. In a collaboration with architect and designer Anne Qvist, Andersen Furniture has manufactured a beautiful bar stool that can be hung beneath the table, creating space for mops and vacuums beneath. To learn more about this wonderful set of designer furniture, click here.
There is always something new to see at Danish Design Co. Do visit us in our showroom in Singapore if you'd like an exclusive visual treat straight from Europe.
Debilitating back pain is a common issue among adults of all ages. Of all types, lower back pain is one of the most common. Seeking methods to counter this pesky problem is considered a constant quest for some, with some strategies inherently riskier than others. Here, we are focused on tips that are both non-invasive and medication-free primarily because they head off any possible side effects.
Still, do be heedful that chronic, intense and sustained back pain warrants a consultation with a medical professional. The following strategies are more well-suited to individuals who are prone to occasional lower back aches.

Relax Your Back: Lie horizontally on the floor and bend your knees so that your legs form a 90° angle. Rest your knees on an elevated surface, such as a chair. For maximum lower back pain relief, keep yourself in this position for at least five minutes while breathing deeply. This position may not seem it can do much, but it will help your spine relax.

Stretch Your Hamstrings: While keeping your knees straight, reach for your toes. If you need to, you can rest your hand on other surfaces. What's key here is to feel the stretch at the back of your thighs or hamstrings. Tight hamstrings can cause or exacerbate back aches. Prior to trying out various back pain-relieving tips, it is advised to look into the possible causes of back pain so that the intervention methods selected are targeted.

Strengthen Your Core Muscles and Lower Back: On occasion, lower back pain is caused by weak muscles that cannot support you throughout your day. This is often the result of a sedentary lifestyle. Strengthen these muscles by exercising will help to keep lower back pain at bay.

Watch Your Posture: Stop wearing shoes that prevents your spine from properly aligning. This applies to furniture that you sit on as well. Any piece of furniture that you settle upon for a prolonged period of time should be supportive and properly ergonomic. This includes beds and sofas. By consistently applying this knowledge, it can prevent and counter lower back aches.

Get sufficient restorative sleep: Sometimes, the root cause of our lower back pain problems is far removed from what you'd expect. During sleep, your body recharges your mind and energy levels. What is lesser known is that sleep also heals your minor aches and pains. If you find yourself tossing and turning on the bed and waking up to lower back pain, then it will be wise to consider if your bed is causing your unnecessary strife. The luxurious DUX® bed can help you fall asleep more easily, sleep for longer and provide ample support for your spine. Without any conscious effort from your end, your muscles will get the rest they need, leading to reduced back aches. In summary, countering lower back pain can be as simple as examining whether your furniture is the right one for you.
Stay tuned for tips and strategies to counter upper back pain!
Luxury furniture often look gorgeous from every possible angle. Unfortunately, finding the right placement within a space filled with other equally breathtaking pieces can be quite the challenge. Here, we shall see how the use of 'balance' in interior design can be of use in optimising the sleek lines of your designer furniture pieces. But first, a brief discussion of the meanings behind these terms is warranted.
Balance refers to how visual weight is distributed within a room. The ultimate goal is to create a feeling of equilibrium, thus achieving the 'feel good' effect. Balance can be achieved in various ways, such as manipulating colours, patterns, and textures. And of course, getting your designer furniture placement right is absolutely critical.
There are two basic types of balance – symmetrical and asymmetrical.
Symmetry in Interior Design
Symmetry occurs when the same objects are repeated or mirrored along a central axis. Here is one quick example that uses modern furniture pieces from one of our exclusive brands, Gubi: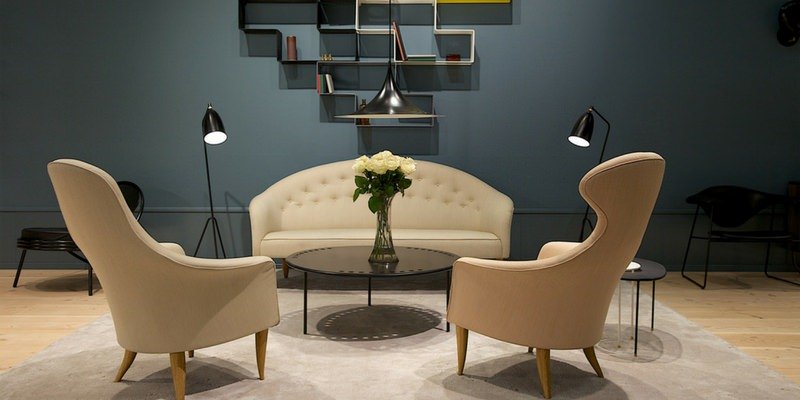 Your eyes were immediately drawn in, weren't they? Our brains absolutely adore balanced designs and patterns because it reduces the information they will need to process to the minimum. By understanding how our environment is patterned, it allows us to take in the individual elements faster. The symmetrical arrangement may be for you if:
You have a focal point in your room, such as a coffee table.
Structure and order are things you crave.
You want to minimise the time spent on achieving balance and shopping
You prefer an aesthetic that is serious
Here is another example of how you can optimise the design of your luxury furniture pieces with a symmetrical arrangement. These designer furniture pieces are from House Of Finn Juhl.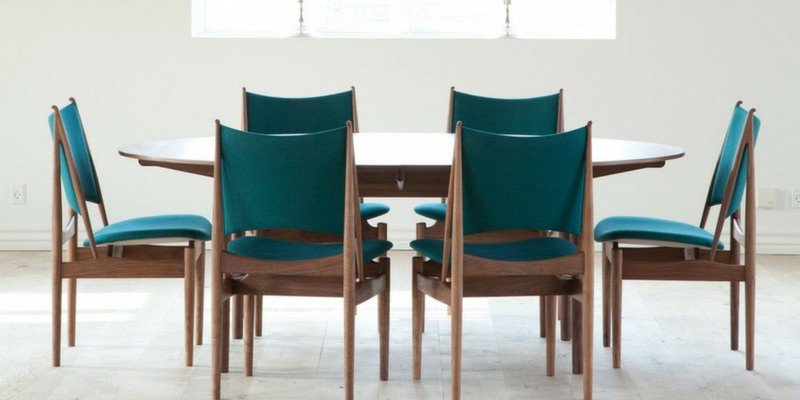 Asymmetry in Interior Design
Asymmetrical balance occurs when there is equal visual weight while using dissimilar furniture and other objects. Here is an example using the beautiful designer furniture pieces from Fredericia Furniture: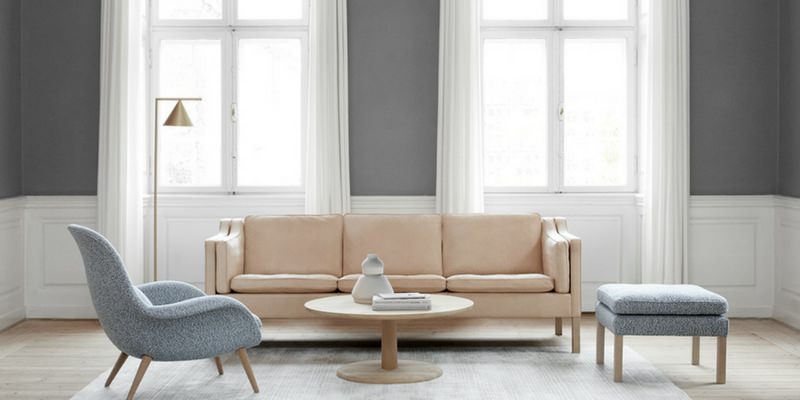 If you are hankering for more of a challenge, then you might appreciate asymmetrical balance more than symmetrical. This style is more popular in modern times, mostly due to its ability to evoke a more casual, sometimes even cosy feel. Unfortunately, achieving asymmetrical balance is difficult as there is a thin line between organised chaos and…well, chaos. The asymmetrical balance may be for you if:
Organised chaos is where you work best in.
You enjoy spending time arranging and rearranging your contemporary furniture pieces.
Instead of a serious setting, you prefer a more casual and playful one.
You have one designer furniture or one-of-a-kind piece that you'll like to stand out.
If you would like additional inspiration, here is another example of an asymmetrical arrangement which made use of designer furniture pieces from Gubi.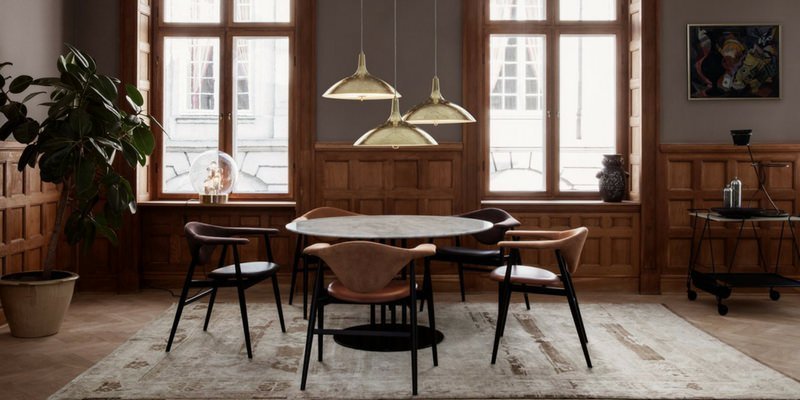 Enjoy these interior design tips? Do check back for more in the coming weeks.
In Singapore, hopping onto a plane and speeding towards a faraway place is often seen as the ultimate getaway. Given how much Singaporeans work, it is more than understandable that we will want to maximise our ability to relax and rejuvenate every time we leave the small sunny island. The harder question to answer is this – how does one accomplish that? Our answer – select a hotel that has the legendary designer bed, DUXIANA. If you are planning to fly to New York in the coming months or years, here are some of the prestigious hotels that realise the greatest luxury of all is a good night's sleep.
Quite ironically, New York is known as the city that never sleeps. Every day, every hour, every minute, there is something going on somewhere in this urban city. To the chagrin of many, sleep is a necessity, even when on a vacation. Book a room in the following luxurious hotels to enjoy the benefits of the best bed a hotel could offer.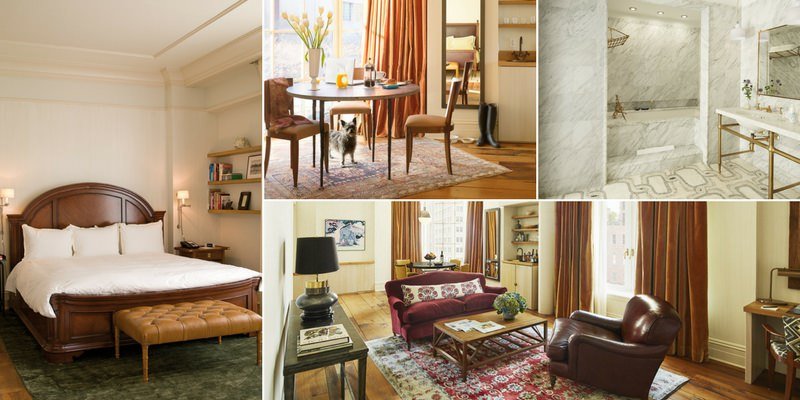 The Greenwich Hotel has 88 suites and rooms, all of which are different from each another. For the furnishings within these grand rooms, they drew inspiration from a wide variety of cultures all over the world, making each room look vintage. But don't you worry – they are outfitted with modern technology as well. One similarity across all rooms are the luxurious beds hidden beneath soft covers – they are made by DUXIANA. Sleeping well is the least of your concerns if you decide to choose Greenwich.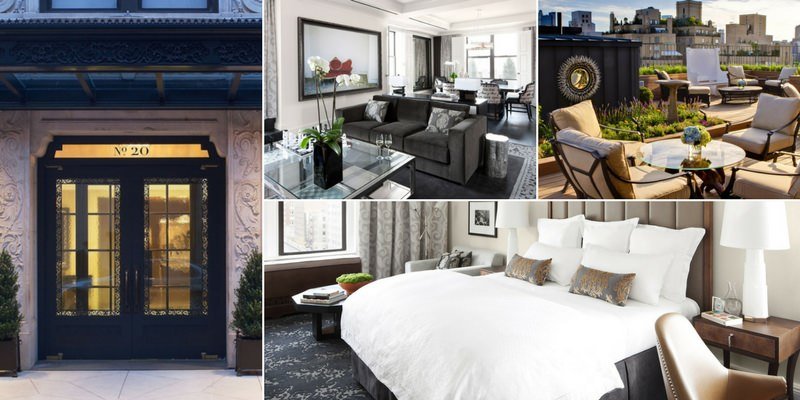 The Surrey is New York City's only Relais & Chateaux boutique hotel and is known for its discreet service. As the pick of many celebrities worldwide, you can trust the staff to secure you and your loved ones a luxurious experience. If you love art, luxury shopping and world-class cuisine, the Surrey is undoubtedly the best pick for you if you choose New York as your vacation destination. Of course, one mustn't neglect to mention the luxurious beds this hotel offers. It is, after all, where you spend a third of your vacation in.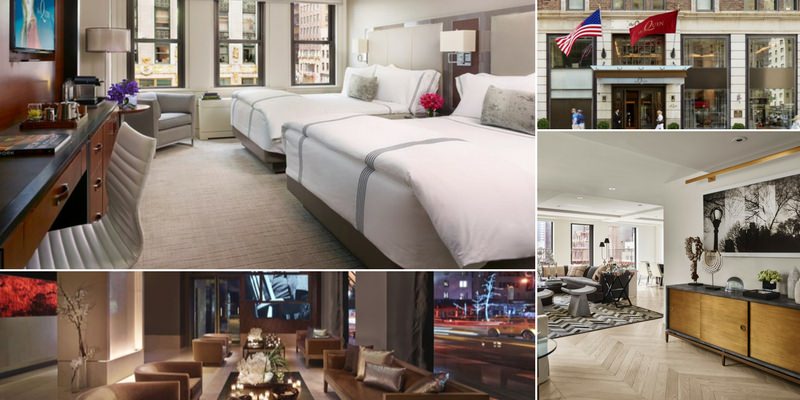 While it is one of the newest hotels in New York, The Quin has already been making a name for itself travel magazines. Located at the intersection of art, music and fashion, this hotel skillfully melds its rich artistic heritage with modern opulence. Luxury is the heart of Manhattan and no hotel reflects this better than the Quin. Of course, one mustn't forget to rest upon its luxurious beds, provided by none other than DUXIANA.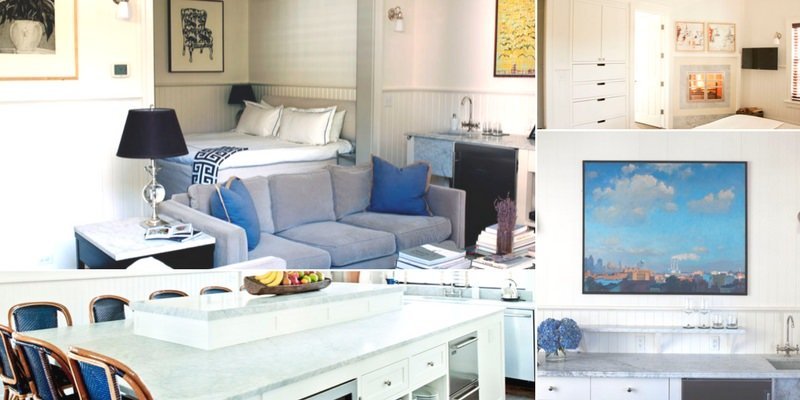 Prefer something that is a little more out of the way? What about something that's further away from the Big Apple? This peaceful inn located in Amagansett will be the ideal 'hotel' then. They have seven inns and three cottages on this lane, all of which are gorgeous and perfect for those who seek a quieter vacation. The establishment found it worthwhile to invest in king-size designer DUXIANA  beds as their ultimate goal is to provide the perfect night's sleep for their discerning guests.
Take A Designer Bed Home
More than 150 of the finest hotels worldwide trust DUXIANA to offer their guests a good night's rest. But why wait for your next vacation to get a good night's rest when you can do it in your very own home? Visit our luxury furniture showroom here in Singapore to experience the exquisite comfort these designer beds offer today.
One of Finn Juhl's iconic designer furniture pieces, the France Chair, is now available in walnut. Read on to discover the history of the company behind this marvel and the story behind the captivating piece itself.
In 2001, House of Finn Juhl was trusted with the exclusive rights to create and relaunch Finn Juhl's design icons. Permission was obtained from Finn Juhl's window, Hanne Wilhelm Hansen. Today, the breathtaking Finn Juhl collection comprises of more than 40 classic masterpieces, all of which have been reproduced with meticulous care by House of Finn Juhl. The France Chair, an iconic piece that is well known in the designer furniture market, stands out with its gorgeous silhouette and excellent detail work.
The France Chair, Relaunched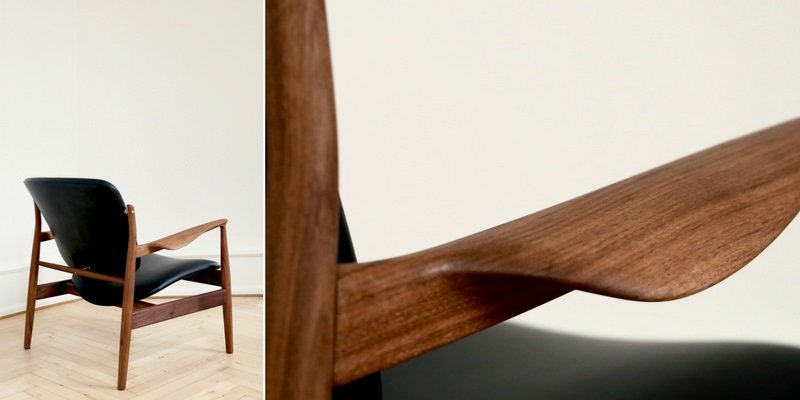 The France Chair was relaunched by House of Finn Juhl in 2016. Since its debut, this modern furniture piece has become a bestselling favorite in record time. Originally designed in 1956, it boasts several of Finn Juhl's characteristic details. It is even a price friendly alternative compared to other well known luxury furniture pieces under this brand, such as the 45 Chair or the Chieftain Chair.
The Chair's History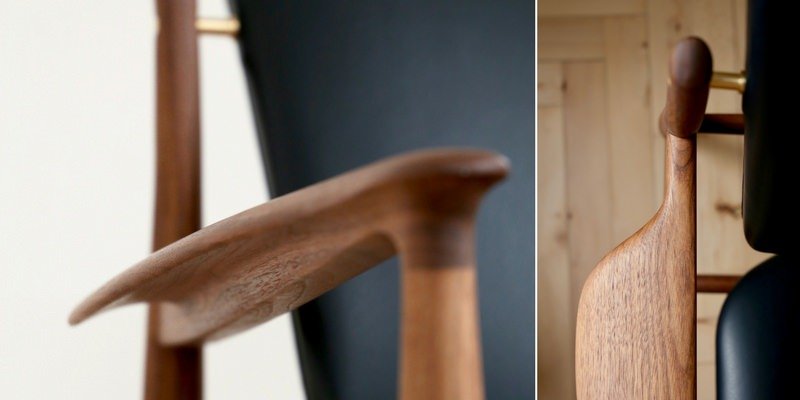 Finn Juhl's career as a furniture maker took off in the 1950s and this was, in part, thanks to his collaboration with the Danish furniture manufacturer France & Søn.
Charles Willian Fearnley France was a British business man who moved to Denmark in 1936 to start a mattress factory. When WWII began, he was taken to Germany as a prisoner of war. Instead of squandering his time away when he was locked up, Charles developed a groundbreaking business plan. He enacted upon it the moment he returned to Denmark in the 1950s and 60s.
This plan involved working with the most successful Danish furniture designers to develop high quality furniture that were produced at industrial scale and sold flat-packed. This enabled them to export furniture at a reduced cost and expand the company at a pace that was considered ridiculous in that era.
The France Chair, also known as FJ136 was named after this very same genius. Up until now, the chair has been available in oak, smoked oak, beech and black painted. But due to popular demand, House of Finn Juhl decided to launch a classic version in walnut.
Available In Showroom
House of Finn Juhl 's designer furniture pieces, including the France Chair, is available for viewing and purchase at Danish Design Co in Singapore exclusively. Visit our luxury furniture showroom today!
The purchase of a new home (or overhaul of an old one) should be a thrilling, celebratory affair. Unfortunately, many people eventually succumb to the stress of spending excessive time on purchasing the right furniture pieces. Furthermore, there is the additional challenge of deciding on how these designer pieces should be arranged within a home. Such a problem will be amplified in homes with wide, open spaces. The reason is simple – there are just far too many possibilities for how a set of designer furniture pieces can be arranged. Here, we will demonstrate a number of examples of how your burden can be lessened by choosing the right placement and size for your designer sofas.
Strategy 1: Create a Cozy Corner
Modern households often have a shared living and dining space. To maximise the space available, the following placement in the above pictures can be used.
The clean lines of the luxurious Krypton by Eilersen lines up perfectly with dk3's Less is More dining table. Add a Swoon lounge chair, a TS coffee table and a couple of bird chairs and viola, you get the gorgeous apartment you see above. Of note, the 2 seater sofa, together with the gorgeous and dark TV Console, carves out a cozy corner. This helps to cleanly define the living and dining spaces.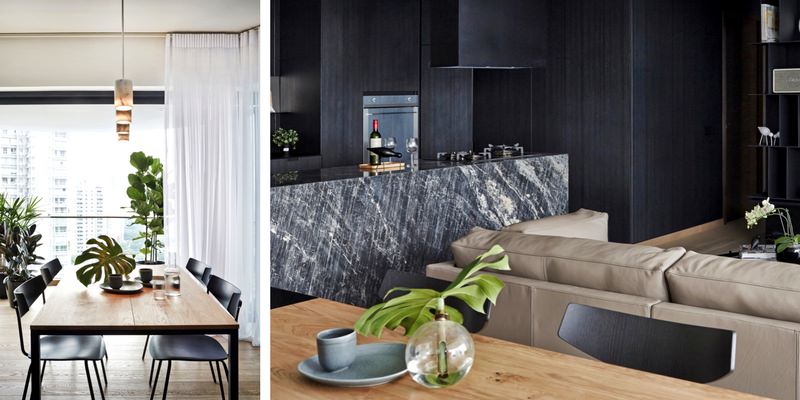 Strategy 2: Extending the Living Space
Here is another way you can line your designer sofa and dining tables up: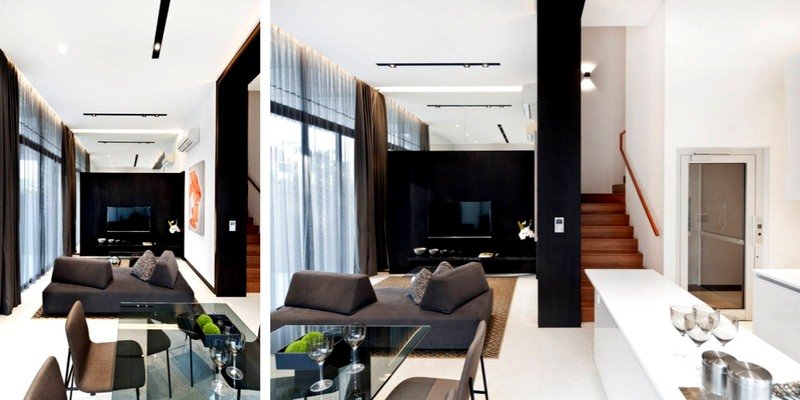 In this example, the dining table has been placed perpendicularly to the luxurious sofa. While this sofa might appear smaller than most, the key fact of import here is that it fits well in the rectangular space carved out by the apartment walls. In addition, the Playground's design adds intrigue to the space. With its flexible and mobile back elements, it can act as a sofa or a daybed, bringing not only form, but function into your living room.
Another key point to note is its placement. Note that the 2 seater sofa protrudes out of the original rectangular living space. This is further highlighted by the rug beneath it. This arrangement effectively enlarges the living area.
Strategy 3: Take Note of Furniture Proportions
One easy mistake to make is to purchase furniture separately without considering how they relate to each other in terms of size. When purchasing your designer sofa and accompanying furniture piece (such as a coffee table or ottoman), it is imperative to consider how they will look next to each other. One suggestion is to ensure that your accompanying piece is two-thirds the length of your sofa. Here is an example with the Gotham ( 2 seater sofa) by Eilersen and the Gotham Pouf (in leather!):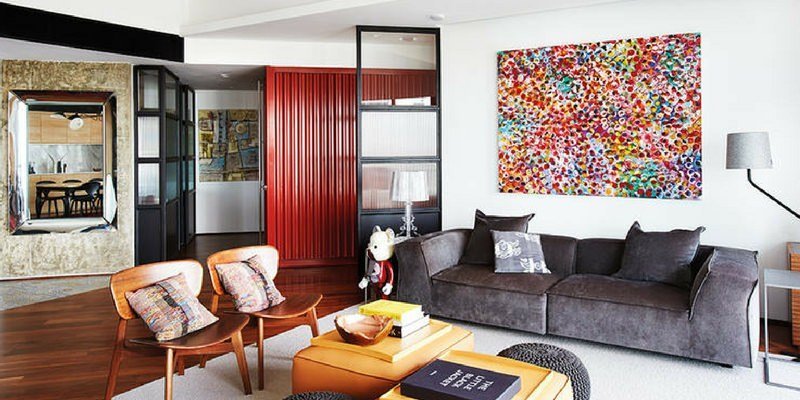 When you get your proportions right, you can easily achieve a complete and cohesive look for your home.
Enjoy these interior design tips? Do check back for more in the coming weeks.
Since the company's inception in 1895, an Eilersen sofa has always promised the following: Exquisite quality, unsurpassable comfort and long-lasting durability. It is little wonder that they turned out to be as successful as they did. However, despite its rock-solid international reputation, the genius craftsmen at Eilersen never once stopped innovating. In recent months, they have created two new luxury sofa models, both of which adhere to the Eilersen philosophy while bringing something new to the table…or in this case, the living room.
Butterfly with a Bohemian Touch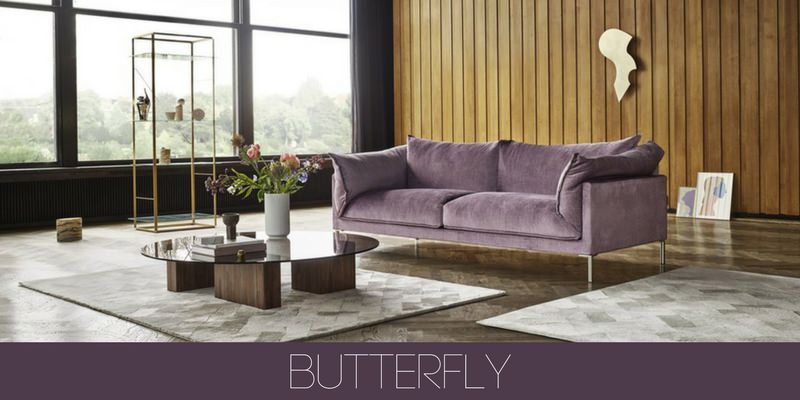 The Butterfly Sofa is the result of strong Danish-Japanese partnership. With sharp minds and skilled hands, designer Yuzuru Nishiyama and Jens Juul Eilersen collaborated to bring this masterpiece of a sofa into reality. The goal was to create a sofa that can fit into both formal and informal settings. (Do you think they have succeeded? You tell me.) The Butterfly furniture collection consists of a two-seater sofa, three-seater sofa and an armchair – all of them exquisitely conceived and crafted. These Butterfly Sofas are also unique in the world of design as they offer a paradoxical, dual expression.
Look at the Butterfly Sofa from the back and you will think of it as minimalistic, slim and and formal-looking. However, take your perspective to its front and you will notice a soft appearance that is made possible by down-filled cushions and visible stitching. This combination gives the impression that the sofa is as light as air, just like its namesake.
Still, do not be deceived. Hidden beneath the cosy surface of the Butterfly Sofa is a solid, knotless pinewood frame. These strong materials (among others) are the reasons behind Eilersen's reputation for comfort and durability. And like its many cousins, the Butterfly Sofa comes in various colours and textiles, ensuring that you will find the perfect sofa for your living room.
Ash, a Sofa with Dual Functionality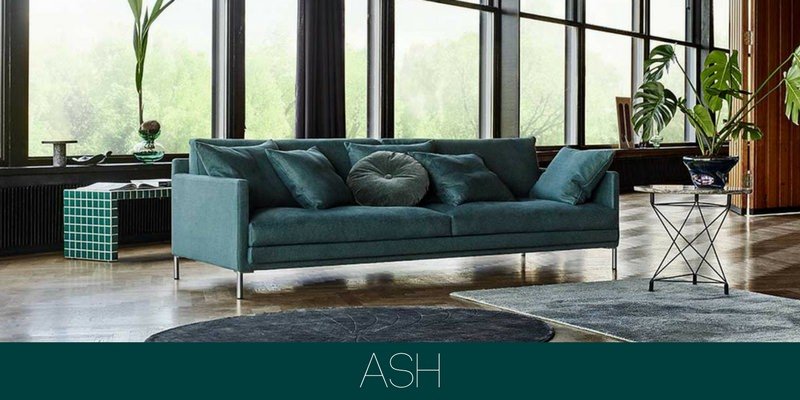 Inspired by the Great Lift, one of Eilersen's classics, the Ash Sofa has taken the world of luxury design by storm. Much emphasis has been placed on the comfort of the sofa's seat cushions, making it exceedingly comfortable for you and your loved ones. In addition, it can double up as a bed, which is perfect for when you have guests over. To accentuate its slender silhouette, Eilersen has decided to launch this sofa in dark green leather exclusively. However, if the customer so wishes to, they can choose to dress their Ash Sofa in fabric or various other colours.
The Butterfly Sofa is ready for production while the Ash Sofa will be launched in February.
Have you ever wondered how to sleep better each night? Or why city life, like in Singapore, makes it harder to maintain a healthy sleep cycle? The fact is, while there are a million and one sleep solutions out there, which ends up being effective tends to vary from individual to individual. The rule of thumb here is to figure out the reasons behind these late nights and look into how that can be rectified. Fortunately, we have some tips on how to sleep comfortably.
As sleep is imperative to our mental and physical well-being, it is highly recommended for everyone to pick up at least a couple of strategies on how to achieve better sleep and therefore, a better life.
1) Choose a bed that fits you and your partner

Our top recommendation on how to obtain better sleep is to invest in a quality mattress and/or bed. But then the next question is – what exactly makes a quality mattress? The creators of the luxurious bed from Sweden, Duxiana, have the answer. An excellent bed is one that takes who you are into account. For example, the DUXIANA beds can be customized according to one's body shape, weight and personal preferences. In addition, thanks to this luxury bed's ingenious design, the customisation options can differ between each partner. If you or your partner face problems such as back aches or radically different sleeping schedules, then your liberator might just be one of the DUXIANA beds.
2) Say Goodbye to Screens

In this modern day and age, how many of us go to sleep without any screens hovering over us? Pretty close to no one, I would imagine. Recent studies have demonstrated that screens close to our beds can send a 'wakeful' signal to our brains, which essentially keeps us up at night. The environment around one's bed should be conducive for sleeping and lacking in distractions. This includes a TV that is switched on and a mobile that is placed on Do Not Disturb mode. By this point, one should realise that there is more to sleeping than just slipping into slumber.
3) Consider a bedtime routine

With all the possible entertainment options (e.g. Netflix, social media and the internet in general), it is no wonder we stay up late in bed one night after another. Unfortunately, this is not conducive to achieving better sleep, not one bit. But by crafting a bedtime routine, such as listening to calming music or doing yoga poses, it sends signals to your body and it will naturally get itself ready for bed.
4) Set a time and stick to it


Decide on a time to sleep and make sure you are in bed by at that time every night. It sounds easy to execute in theory, but with how stressful life can be in Singapore, this is more than a simple challenge. While one might think that finishing their work or chores is more important than a few extra winks, the continued lack of sleep will only make subsequent tasks even harder to complete. So if you are considering abandoning your bed for that chore tonight, best perish the thought.  

5) Tucker yourself out

Exercising regularly makes sure that when it is time for bed, you will be tired enough to sleep. This is especially critical for those with mild insomnia or have a tricky time putting themselves to sleep every night. Not only does this help you sleep better, it also keeps you healthy and fit. Our last piece of advice here is to avoid exercising for it will be more likely to keep you awake in bed than not.
6) Reduce the Temperature

This sounds like a trick. But really, it isn't. Recent studies have shown that lowered temperatures act as a signal which tells your body that it is time for bed. And even if you are one of those that prefers to bundle up in bed, it is recommended for you to stick a foot or arm out of the covers. Reduced temperatures lead to lower heart rates, which encourages one to slip into slumber more quickly.
Take up these tricks and tips and learn how to sleep better. If you find yourself with continued difficulties, it is recommended to consult a doctor or sleep specialist. Considering how a lack of sleep can potentially affect our health, it is unwise to underestimate its importance in the favour of a productive work day.
Whether it is a two seater, three seater or L-shaped, our Eilersen sofas are crafted to perfection. Sinking into any of these sofas is a near-religious experience, one you would not believe to be possible until you test it for yourself. In this article, we will discover the secret ingredients that make up an Eilersen sofas. Please visit Part One and Part Two for more insight into the sofas of this luxury Scandinavian brand.
Top-notch Durability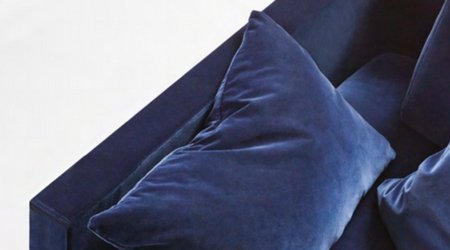 In twenty years, you should still judge your Eilersen sofa by its cover. As long as a source material, such as fabrics and velvets, are being used in the manufacturing process, it will be continuously put to the test. Eilersen sofas are made of natural materials, such as cotton, linen and wool. Why? Because they are durable and comfortable at the same time. In addition, Eilersen partakes in extensive labelling of their fabrics and materials, enabling you to switch them out if the situation calls for it.
Luxurious Leather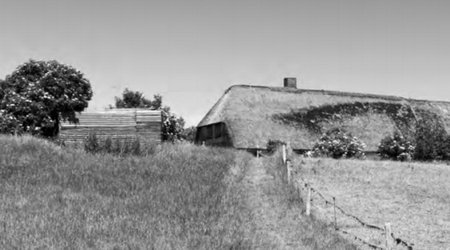 For the best quality leather, one should look to the Nordic countries, for they are typically found on animals living in Northern Europe. No two pieces of leather hides are alike and Eilersen's best, ingrained aniline leather are chrome-tanned and vegetable-retanned, allowing for maximum softness and texture.
Durable Sewing Threads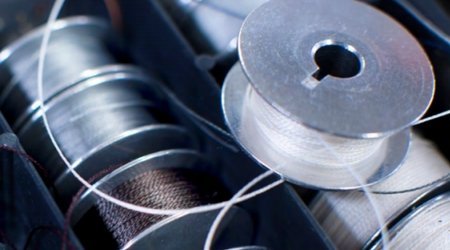 The least visible quality of an Eilersen sofa are their spider silk-thin threads. Exceptional upholstery relies on these threads to keep themselves together, which highlights the importance of the elasticity and strength of the material. Whether a piping or seam is hidden to the eye or part of the decoration, durability and accuracy are critical. For the Eilersen sofas, thread quality is essentially a matter of make or break. The craftsmen at Eilersen choose without compromise and only trust German industrial standards.
Infallible Zippers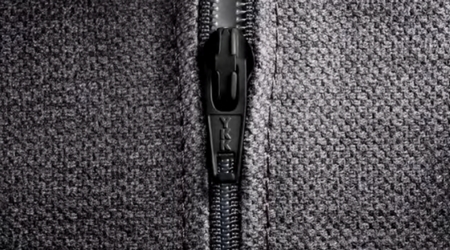 Zippers that never let you down are rare. But for the geniuses at Eilersen , perfect zippers are a must for the perfect sofa. Tracing the edges of the cushions are YKK-zippers. If these sound familiar, then you must also own a pair of Levi's. YKK zippers are known for their carrying capacity. With automatic locks and teeth that are woven directly into the tape, it is almost a guarantee that these nylon zippers can hold and maintain their shape in the years to come.
Abundant Fibre Fill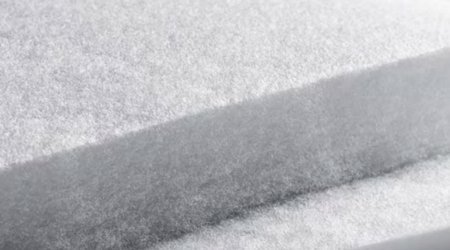 An Eilersen sofa's solid and 'full' appearance is thanks to its abundant fibre fill. It covers the armrests, front panels, sides and backs all sofas, providing optical density and buoyancy. Eilersen 's craftsmen prefer heavy pre-compressed qualities made from chemically bonded fibres. These are the ones that are renown for maintaining their bulky appearance for generations.
Quality Duck Down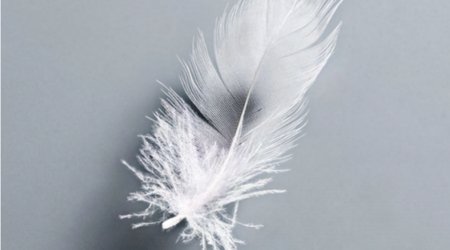 For their sofas, Eilersen only takes in down feathers that are small. But that's not all – these feathers must be pure, stench-free and non-allergenic. But that's not all – they must also be uncut and shorter than 60mm. Any longer and your comfort might be pinpricked.
Needless to say, an Eilersen sofa is jam-packed with ideas, passion and most importantly, quality materials. Still don't believe us? Then you might just want to visit our showroom and test it out for yourself.
---
To craft a legendary bed, you will need legendary materials. Therefore, the DUXIANA team ensures that they only select the highest-grade materials for their luxurious beds. From the springs to the cotton threads, every single aspect of a DUXIANA bed has been maximised in order to take your comfort to revolutionary levels.


The first and most critical element of any bed are the springs. In a DUX bed, therein lies a coiled, high tensile Swedish steel wire that stretches two miles long. This continuous coil design ensures that the bed contours to your contours and circumvents the old-age problem of individual springs breaking. These springs may be small and thin, but they are also the most dynamic coils on the luxury mattress market.


The Northern areas of Sweden are where the harshest winters occur. And it is in these cold climates where the toughest pine trees, evidenced by their tightly spaced growth rings, emerge. The bed bases of every DUXIANA bed is made from wood harvested from these pine forests, allowing them to be constructed like a piece of furniture. The result? A luxury bed that lasts a lifetime.

What makes high quality latex in a luxury bed? The DUX's team answer is blended latex, a mixture of Natural Latex harvested from the Hevea tree and Synthetic Latex. It offers the best of both worlds and here's why. Natural Latex offers conformity, elasticity, health benefits and a luxurious feel. It would be perfect if it were not for its limited durability. And here is where Syntactic Latex comes into play. By binding that together with Natural Latex, it creates a product that as natural as it should be but with added perks.


The luxurious DUXIANA beds are dressed in high thread-count cotton. While its softness is naturally unrivaled, the lesser known fact here is that a higher thread count yields a more durable fabric.

The DUXIANA brand is a proud bearer of the Oeko-Tex 100 Certificate. The Oeko-Tex Standard 100 is a system that analyses textile raw materials, intermediate and end products at all stages of production. To put it simply, the luxurious DUXIANA beds are free of any harmful or unhealthy chemicals, enabling it to meet stringent human-ecological requirements set out by this independent testing and certification system.
---