May 2018: Designer Furniture News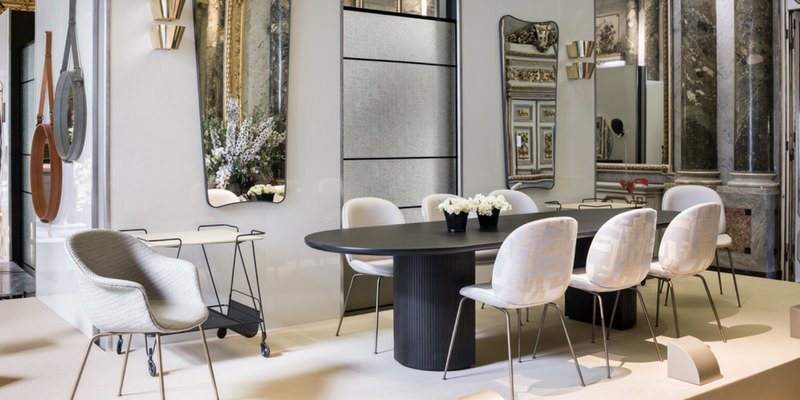 ---
The end of April is always an exciting time for the world of designer furniture, particularly in Milan. Every year during this period, the Milan Furniture Fair (also known as Salone del Mobile) is held in town of Rho. Known as the largest trade fair of its kind in the world, it is no surprise that our luxury designer furniture brands are featured in it. More often than not, new designs from our exclusive brands are presented at this fair, alongside other timeless pieces. Here is just a quick snapshot of what happened at Salone del Mobile  from the 17th of April to the 22nd!
Fredericia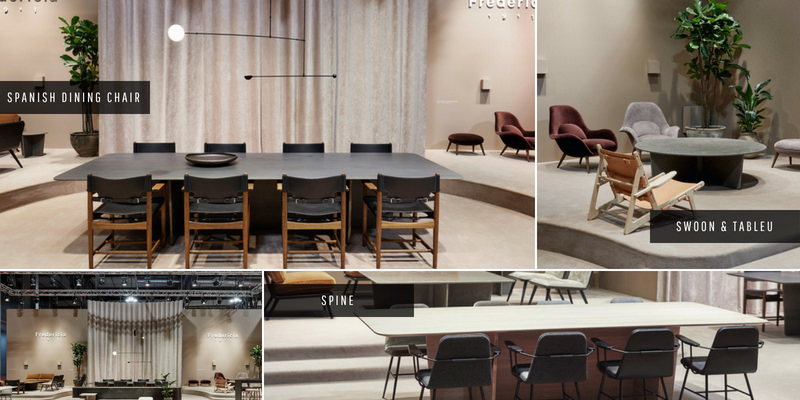 Fredericia was proud to present a few new members of their family at the Furniture Fair. This included new members of the Spine family, the brand new Tableau Table Collection and the Spanish Dining Chair, revisited. Given the prestigious reputation the Spanish Chair enjoys, it will be exciting to see how the Spanish Dining Chair will do in the designer furniture market.
Of course, Fredericia also exhibited other favorites, such as the Swoon Lounge Chair and the Mogensen 22 Armchair.
To explore Fredericia's designer furniture collection, click here.
Gubi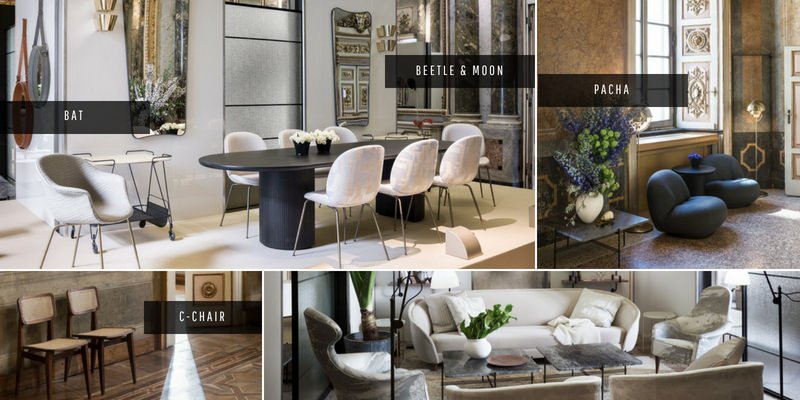 During Milan Design Week, Gubi commandeered a 1200m2 universe of home, contract and hospitality sceneries. Within it, they presented brand new designer furniture pieces and their existing favourites, such as the Beetle Chair series. Now, Gubi's pieces are already known to be exceedingly gorgeous. But when placed within the historical back drop of Palazzo Serbelloni, these designs become almost otherworldly.
Gubi's new and decadent designer furniture pieces are as follows: The iconic Pacha chair by French Designer Pierre Paulin, the Bat Chair by Gamfratesi and an iconic chair design by legendary French Designer Marcel Gascoin!
To explore Gubi's designer furniture collection, click here.
House of Finn Juhl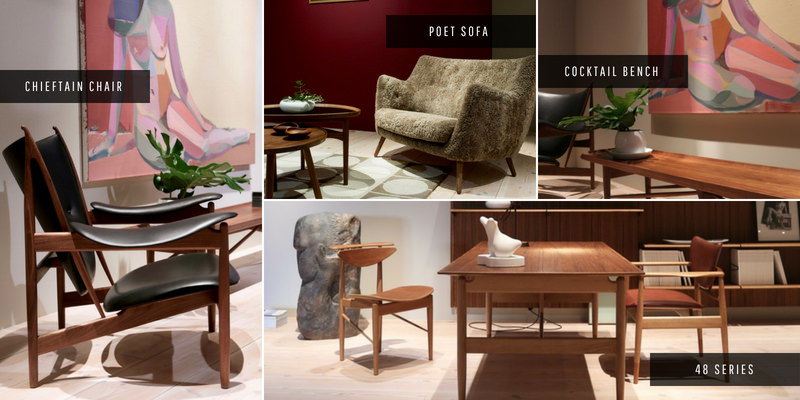 House of Finn Juhl has been steadily relaunching designer furniture icons ever since their inception and this year is no different. At the Milan Furniture Fair, they put the spotlight on the 48 series and the Cocktail Bench. Their setup was given the name "The Study of an Art Collector", which was a reference to Finn Juhl's stand in 1948.
House of Finn Juhl displayed two versions of the 48 series – the first was made from oak, with armrests and toes in teak. Its brother, in contrast, was crafted entirely in walnut. The Cocktail Bench (amusingly named "bench" by Finn Juhl) is made entirely of solid wood and is available in walnut and oak. Other iconic designer furniture pieces, such as the Chieftain Chair and Poet Sofa, were also exhibited at the fair.
To explore House of Finn Juhl's designer furniture collection, click here.
Check back for our monthly updates on designer furniture from Europe!
---