---
The spotlight is on GUBI this week as we discover how stunning they are, anywhere in your home.
Need a versatile mirror? Danish Design has the solution for you. GUBI's Adnet Circulaire Mirror puts together mirrored glass, rustic brass buckles and classic Italian leather, to give you an exquisite combination of avant-garde beauty. Wherever you place it in your home – whether in the bathroom, in the bedroom or as a console, it'll always enhance the sophistication of your setting.
Mirrors are accessories which are packed with both style and substance. Not only do they serve as personal companions for your practical use, they decorate too. Additionally, did you know that they serve your home? Essentially, mirrors heighten the feeling of an enclosed space. The simplicity of the Adnet Circulaire design, accompanied by the warmth of the leather, makes the mirrors darlings in every corner of your home.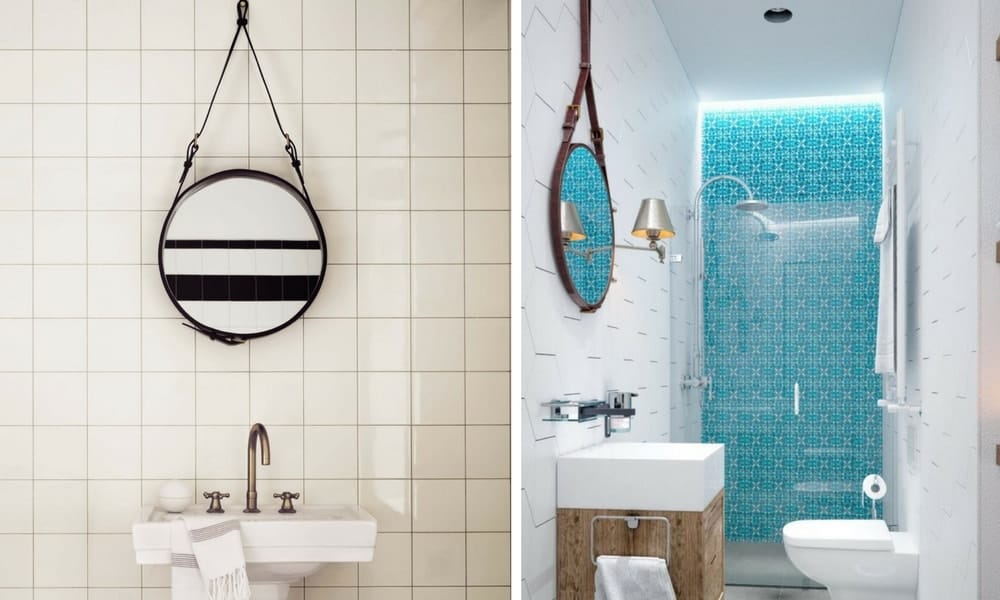 The Adnet Circulaire Mirrors embellish and enhance any kind of bathroom interior, be it classy (on the left), or urban (on the right)!
The Adnet Circulaire Mirrors once again never fails to impress – fit for the dining room (on the left), fit for the living room as well (on the right)!
GUBI's Best-lite Wall Lamps light up your world. A global icon, it takes its place in several eminent locations, for instance, at the Wythe Hotel in Brooklyn, New York, and at The Fritz, in Dusseldorf, Germany, proving its flexibility in varying settings. Its design truly stands the test of time.
On the left: Bestlite BL6 Wall Lamp over a Grossman 62-series desk
On the right: Bestlite BL6 Wall Lamp as a handy bedside reading lamp
On the left: Bestlite BL5 Wall lamps over the kitchen counter
On the right: Bestlite BL6 Wall Lamp near the kitchen stove
Listen up, design aficionados – we are certainly not leaving out the classic Beetle chair series! Designed distinctively – with the anatomy and movement of the Beetle in mind, the rigid outside and soft inside of the chair proves that it's just as luxurious as it looks.
Beetle lounge chairs in the living rooms
Beetle Dining chair in the study room, with the Grossman 62-series desk and Grossman Cobra Floor lamp next to it.
Beige Beetle barstools in the dining room
Indeed, the wonderful world curated by GUBI is exquisite; original beauty comes with thought-provoking designs, which wins over the hearts of many. Of course, your quest has just begun. Come over to our showroom to find out more!
---