Modern interior design is frequently characterized as being ultra-minimal with a lot of graphic patterns, high-shine materials, and razor-sharp lines. It is acclaimed for breaking barriers between aspects of light and reflection. A persistent shift between decoration and bare, curves and straight lines, intricate carvings vs geometric cut-outs, and ornamentation and bareness can be seen as you travel through the ages of interior design styles and influences. Ironically though, these historical design eras were once considered modern. Innovation and change of timeless pieces offer us something new, distinct, and occasionally disruptive from what we've seen previously are key components of contemporary design.
There are more than twenty European designer furniture companies such as Eilersen, House of Finn Juhl, and Fredericia, curated at Danish Design Co. in Singapore. Some of them specialize in the modern style of furniture, while others take on the complete range with fervor. String, a company that sells a customizable contemporary storage system that can exactly fit in each room and home, is an example of the former. The latter is exemplified by Fredericia, which offers anything from recognizable lounge chairs to gorgeous benches that are known to be timeless statement pieces in modern homes.
Designing A Contemporary Living Area
1. COLOUR CHOICES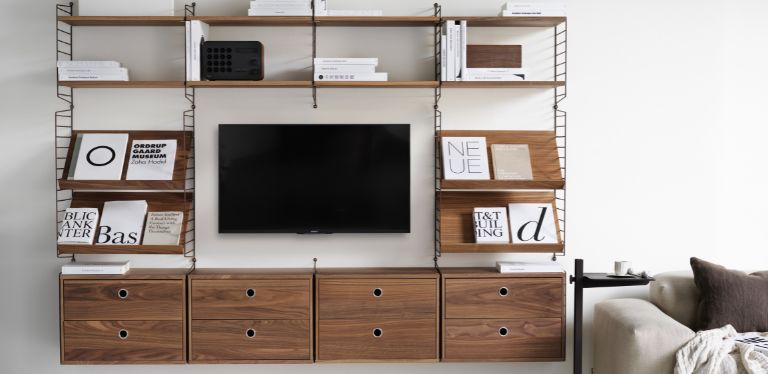 One of the key components of modern lounge design is color. Contrary to popular belief, contemporary design is not all about brilliant white. Even if you've primarily chosen white and there is one important piece of furniture that purposely stands out, modern living rooms should actually have a striking contrast in the colors employed. Monochrome is a favorite because it enables you to switch between extremes. Be confident in your color choices and don't be afraid to move about the color wheel. Modern color schemes are bold and love to produce intriguing contrasts.
2. TEXTURE OF FURNITURE PIECES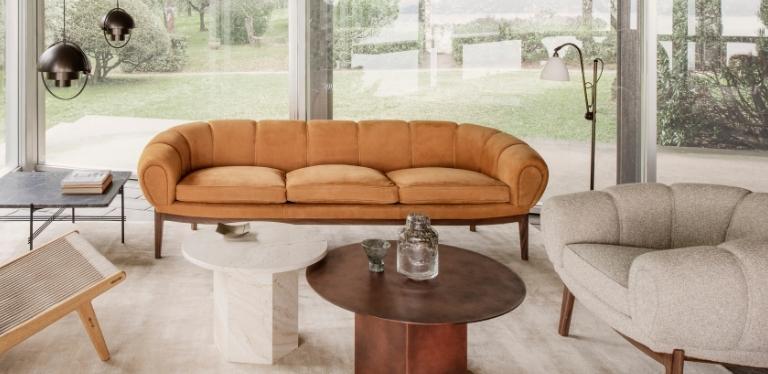 Regardless of the style you are influenced by, texture is one of the few rules of any room's decoration strategy. You would still need to add layers of texture even if you were drawn to the contemporary design philosophy of less-is-more. Texture can be as basic or as extravagant as the other elements of your décor. Three distinct but subtle textures will be presented to you—sleek, elegant metals, plush leathers, and matte, polished marble—to keep your eyes and mind engaged.
3. INTEGRATING A DASH OF METAL ACCENTS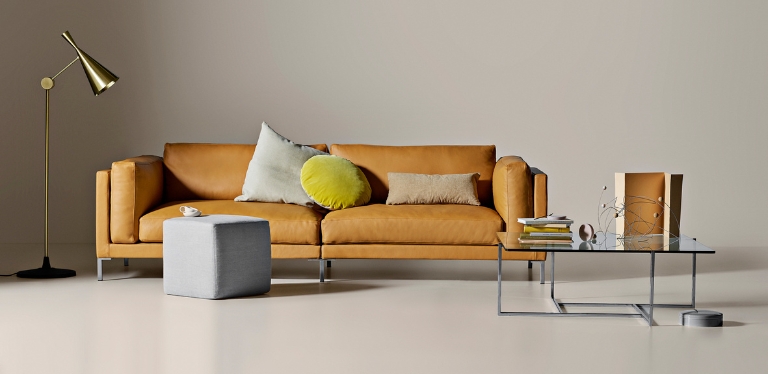 Metal could be used for tables and larger pieces of furniture in living rooms decorated in a contemporary manner. Use hammered, polished steel for metallic accents on everything from photo frames and metal-trimmed trays to the frame of a floor-length mirror or the base of large floor lamps. Give your living space a modern edge by using shiny brass on an exposed armchair's frame, a glittering gold vase, or a cuff around a wall or clock. The concept is completed by retro-inspired furniture with wide brass collar bases, metal mirror edging, and distinctive metal ornamentation.
4. LIGHTING OPTIONS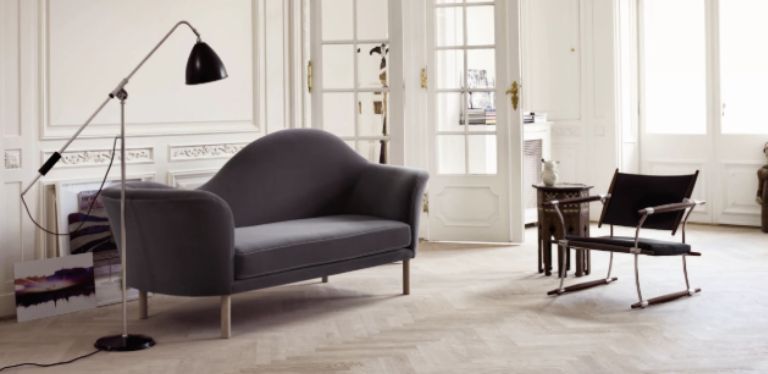 Additionally, a contemporary living room is one of the few designs where statement designer lighting can draw the attention for the modern aesthetic. Use them to set the mood around your ceiling or to emphasize a simple, geometric design by concealing them in soffits and dropped ceilings. To avoid conflicting finishes and to keep the light designs from being all from the same collection, stick to using only two finishes for your lighting. All types of shades are acceptable in the same area, including conical, flaring, angle poise, huge arching stems with oversized domed shades on floor lamps, and abstract ceiling shades.
---
Visit Our Scandinavian Showroom
The high quality craftsmanship used in the production of the luxurious designs from the Iconic and New Modern Collections ensures durability. These pieces resist generational design fads and will continue to be in style thanks to their outstanding beauty. Visit Danish Design's furniture store in Singapore to see its wide selection in person.