Over the course of this month, we will be releasing five short biographies, tracing the history of inspiring women in design and celebrating the role women have played in Scandinavian furniture!
Our second 20th century feature in our month of celebrating women in design is the legendary Greta Grossman. Greta Magnusson-Grossman (1906-1999) had a prolific career in both architecture and design, being one of only a few female designers to break into architecture in the mid-20th century and a recipient of the Good Design Award.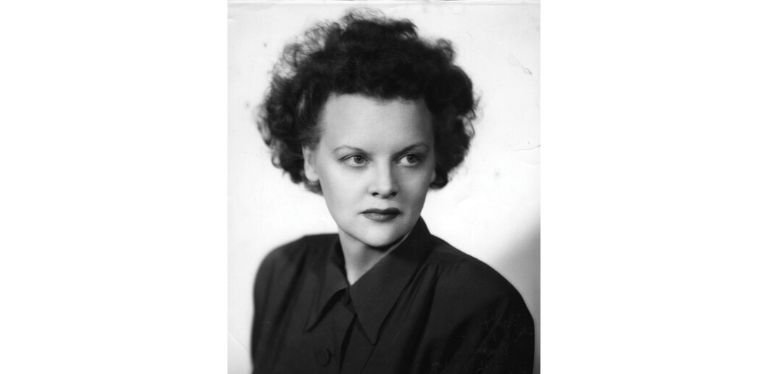 Originally from Sweden, she rose to fame in Los Angeles because of her original take on architecture, which blended European and Californian ideals. Her Scandinavian design and iconic furniture designs attracted celebrity clients like Joan Fontaine, Greta Garbo, Ingrid Bergman and Frank Sinatra. She is most famous for her classic sculptural lamp; the Gräshoppa.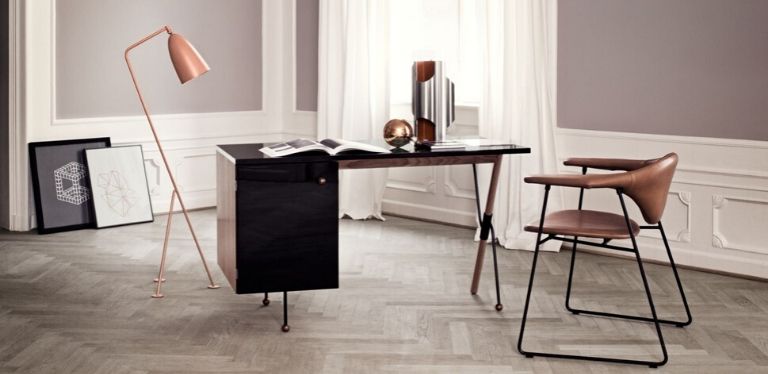 She was a mover and shaker in the male-dominated world of 20th century design. Descended from a line of Swedish cabinetmakers, she undertook a woodworking apprenticeship at a young age. Even in these quiet roots she was a changemaker; and she was the only female in the workshop. In 1928, Greta went on to study Furniture Design in Stockholm. She was the first woman to graduate from the School of Industrial Design.
Following this, she opened her own store called Studio that carried her designs including sofas, lighting, dining sets, storage furniture and more, which became extremely successful in Sweden. In 1933 she became the first woman to win the Furniture Design award from the Swedish Society of Industrial Design.
Grossman's work was and continues to be exhibited at museums worldwide. She has had features at the Museum of Modern Art (MoMA) in New York and at the National Museum in Stockholm. One of her most famous works is the Gräshoppa Floor Lamp, pictured below.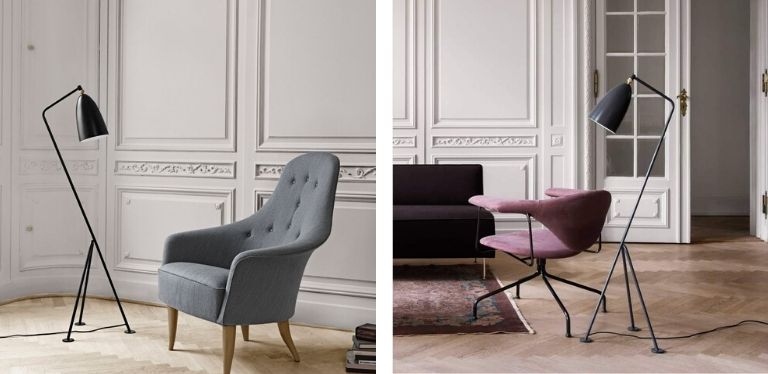 Epitomising Greta's modernist approach, the Grâshoppa lamp combines a sleek aluminium shade with statement tripod legs. Though designed in 1947, the Grâshoppa remains Grossman's most popular design and fits into any style context. Subsequently, in 1950 her Cobra Lamp won a Good Design award.
After her retirement in 1966, Greta left the limelight and remained relatively unknown until she was rediscovered in the early 2000s by Gubi. In 2010, an exhibition in Stockholm opened honouring her legacy, and in 2012, one of Grossman's lamps sold for $37,500 at an auction.
Her influence on the design world, though relatively unknown compared to her male counterparts, cannot be overstated. Today, she is widely regarded as one of the key players in shaping the modern aesthetic and bringing Scandinavian shapes and influences to the forefront of global furniture design.
View more designs by Greta Grossman HERE – all these designs including more lighting pieces are available for purchase. If you have any inquiries, Whatsapp us at + 65 8712 9164 or drop us an email at info@danishdesignco.com.