Modular sofas have become one of the most popular trends today! Modular ​​sofa furniture designs offer homeowners a variety of arrangement possibilities, and makes it possible for you to adjust the size and configuration of the sofa to our needs and available space. 
If you're seeking a sofa packed with comfort and functionality, a modular sofa would definitely be perfect for you. Here at Danish Design Co, we carry a wide selection of stylish modular sofa designs, and we'd like to help you in narrowing down your sofa choices by giving you the lowdown on our top five best-selling modular sofa designs. 
But First, What Exactly is a Modular or Sectional Sofa?
A modular sofa consists of two or more chair-sized modules assembled in L or U layouts, whereas a sectional sofa is made of several sofa pieces and a chaise, with most arranged in an L layout. While all modular sofas are classified as sectionals, not all sectionals are modular sofas. It's a slight distinction but quite a fascinating one!
Regardless, there's no denying the amazing functionality modular sofas offer, as it allows you to creatively determine the layout, mood and function of your space. 
Analyse Your Space
For modular sofas, its size and layout are key elements for consideration. However, it's more than just the measurement of dimensions – it's also important to look at the proportions of the room as a whole. 
Do you have a traditional floor plan or an open living concept space? As a larger, boxier sofa would complement an open-plan space. 
Do you have high ceilings or lower ceilings? As a sofa with shorter legs might get lost in a space with high ceilings.
---
Our Top Five Best-Selling Modular Sofa Designs
Now we dive into our best-seller modular sofa furniture designs!

The stunning Delphi sofa from Fredericia is one that would add instant luxurious elegance to any living room. Designed in 2007 by Swiss designer Hannes Wettstein, it's already hailed as a contemporary classic. The flexible Delphi sofa elements are made of separate modules that can be rearranged as and when you require.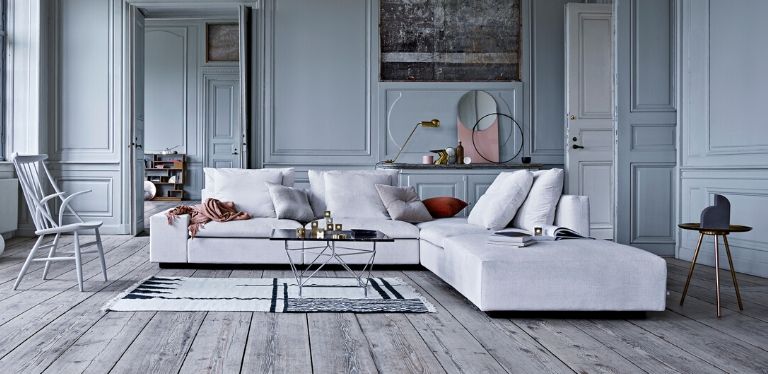 The Dacapo sofa by Eilersen offers a deep lounging experience like no other. Fully modular, the Dacapo adapts into numerous types of settings, easily expanding from an intimate setting to an open seating arrangement. 
The Dacapo's offers down-filling top cushions and a down-filling wrapped foam core, boosting your lounging comfort. 

Experience unrivaled comfort with the Baseline sofa by Eilersen. The Baseline is engineered for comfort, with its low back design layered with a pre-compressed fiberfill in the seat cushions. 

The quiet sophistication of the 701 modular sofa by Juul is a celebration of minimalist Danish design paired with deep-seated comfort. Its clean lines and deep seats beckon you to stretch out and experience luxurious seating in your living space.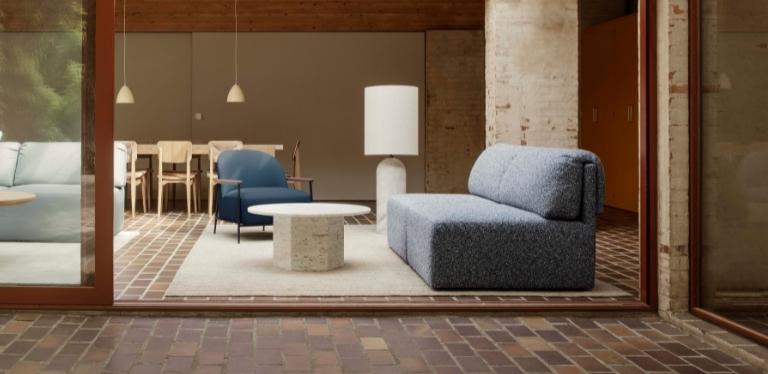 The Wonder sofa from Gubi is a true expression of relaxed style and plush comfort. Inspired by 1970s lounge furniture, the Wonder is a versatile and functional modular sofa system that enables you to create endless combinations with its three different modules. 
---
Visit Our Designer Furniture Showroom 
Experience luxury furniture and sofas that endure the test of time, in our Singapore furniture store. We're located at 100E Pasir Panjang Road, B&D Building, #06-03 Singapore 118521. We hope to see you there!