Premium-made sofas from Eilersen exudes the iconic design made authentically in Europe. Eilersen sofas reflect the true essence of Scandinavian design which is greatly influenced by minimalism, functionality, and character. At Danish Design Co you can expect nothing less in our uniquely curated collection of Nordic designs that not only improves the owner's lifestyle and surroundings but also adds to them. After several years of use, you can witness the true quality of Eilersen sofas that becomes apparent. In every product that they produce, Eilersen combines the greatest components of a high-quality sofa with a proud legacy of craftsmanship. Great brands design pieces that provides flexibility when it comes to designing individual spaces. Thus, they brilliantly considered providing modular options for their sofas coupled with an extensive range of upholsteries for you to choose from.
You would not have to be married to one sofa look for years. Eilersen sofas include removable covers that can be interchanged for multiple aesthetics to keep up with your changing interests. If you decide on moving into a larger space in the future, you can always add more sofa modules to accommodate to a larger living area. 
Read on to discover different Eilersen Sofa designs that are modular and customizable: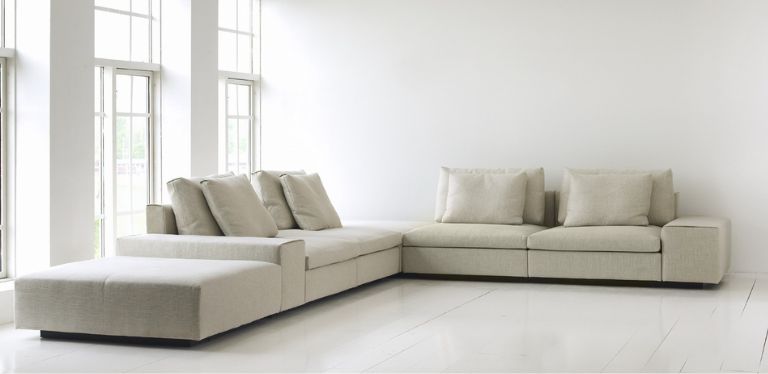 1. DACAPO SOFA
The Dacapo Sofa, like many of Eilersen's sofas, offers a wide variety of customizable options to give you even more freedom in selecting your own sofa. Choose from a dizzying array of pillows, stools, and armrests that range in size from 20 to 40 cm. With an additional 105cm of depth, you won't have to worry about fitting everyone in during a gathering. Dacapo, a sofa that embodies wealth and grandeur, is designed to float, so it looks best when placed away from a wall rather than up against it. This not only makes it easier to build a space within a room but also better displays its richness. You can start with a 2-seater Sofa and add on corner modules to expand the size of your sofas.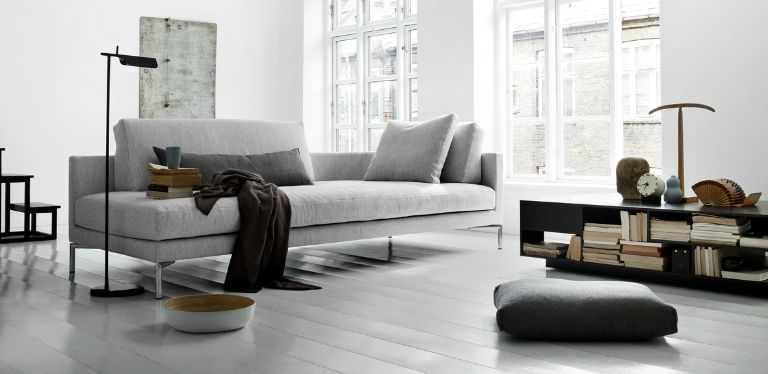 2. PLANO SOFA
The Plano is Jens Juul Eilersen's take on the traditional lounger sofa that starts from an open end sofa and can be expended with extra modules. As the large majority of modern lounger sofas are getting increasingly heavier, it was Eilersen's goal to challenge that norm. It has 16.5 cm high steel legs gives the impression that the sofa to seem to be floating on air. The armrests and backrests are thinned to just 7 cm wide to add to the sofa's light look, yet it does not compromise in terms of strength.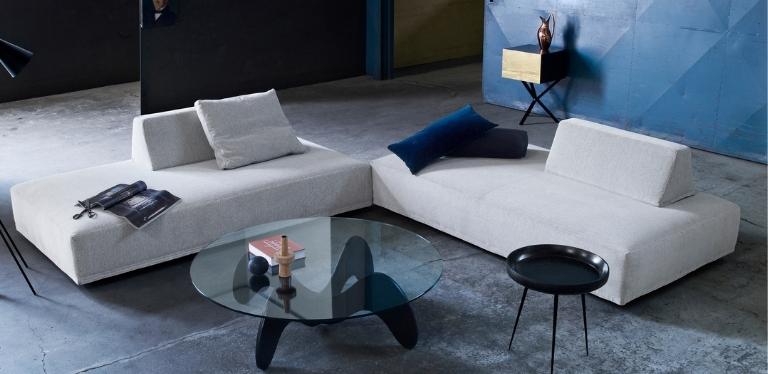 3. PLAYGROUND SOFA
Without a doubt, the Playground Sofa is a work of engineering genius. It is designed to serve as a sofa and a daybed at the same time. Multiple configurations are possible thanks to the moveable and adaptable back blocks. These blocks are also almost weightless, making it possible for smaller people, like children, to move them. Non-slip material has been put on the bottom of these back blocks by Eilersen. They will remain put no matter where you place them, including on the floor, thanks to this. Eilersen has secured a patent for the back block structure of the Playground Sofa. If a client wants more accessories, plush cushions can be included to the package.

4. COCOON SOFA
If you are looking for a maximalist style and complete control over customization, take a look at the Cocoon Sofa. It embraces autonomy and diversity, two ideas that are typically opposed to one another, infrequently combined, and almost never discussed. The Cocoon is a mix of flair and fun, quality and quantity, so treat it as your own personal playground. The sofa includes everything you could possibly need, including neck bolsters, main cushions, armrests, and triangle-shaped cushions. Each cushion that comes with the Scandinavian sofa can be personalized here by selecting from a variety of fabric designs.

5. FLOAT HIGH SOFA
The Float High is raised smoothly from the ground by its thin steel legs, in contrast to the Float Sofa, which floats on air. With these two quite identical sofas, each person can choose the one that is the best fit while maintaining the appearance of a solid and peaceful lounge sofa. The Float High Sofa floats smoothly above the ground thanks to its exquisite appearance and precisely calculated proportions. This lounge sofa is made in its purest form by the artistic elements of the adjustable cushions and the tenderness from the down filling. You can easily pick a fabric or leather Float High Sofa to match your décor because they are both available.
---
Visit Our Singapore Furniture Shop 
Don't just trust our word on it! Do drop by our designer furniture store to experience the immaculate quality of our designs for yourself. We're located at 100E Pasir Panjang Road, B&D Building, #06-03 Singapore 118521.