Luxury Living Redefined: 4 Designer Sofas by Eilersen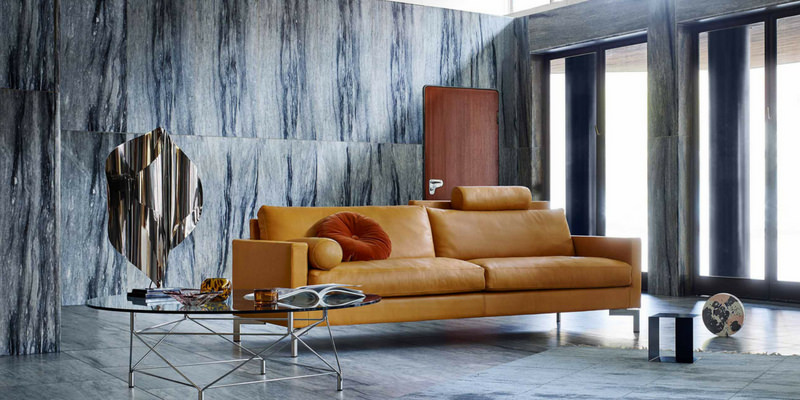 ---
Designer sofas are not just meant to sit pretty – they are specially handcrafted to offer maximum comfort and well-being. They provide you and your loved ones a safe haven of rest in the most exquisite and stylish ways possible. Eilersen sofas are no exception to this. A leading brand in luxury Scandinavian furniture, Eilersen prides itself in its rich tradition, impeccable craftsmanship and unmatched quality. More importantly, Eilersen's ingenious designs and constant innovation ensures that their sofas tailor to your lifestyle needs. For decades, they are well known for their emphasis on comfort and functionality. Today, we proudly present you 4 Eilersen sofas that will change the way you relax and unwind in your living room:
Playground

The Playground is one of our best-selling designer sofas. With its innovative movable back block feature, it's not hard to see why.  Move these back blocks  however you want to yield endless lounging possibilities. Place the blocks at the longer edge to make the Playground a regular sofa. Alternatively, you can shift both blocks to the shorter edge of the Playground to transform it into a day bed. Another option is to position the blocks on the floor and use it as a back rest while enjoying your favourite television programme. The Playground's petite size makes it ideal for smaller apartments, which are common in Singapore. Its unparalleled functionality and versatility makes it the perfect sofa for young couples that love contemporary designs as well.
Streamline

An Eilersen classic, the Streamline is sure to turn heads and spark conversation at any gatherings with your loved ones. The Streamline has a deceivingly minimalistic but subtly potent design, such as its tight and exhilarating lines that is characteristic of timeless Scandinavian furniture design. Additionally, the Streamline features thin armrests, which provides more space for bigger cushions. This offers you and your loved ones more room for seating and lounging. With its uncluttered look, luxurious comfort and modular flexibility, the Streamline is a sofa that is hard to resist. Do come down to our showroom to experience this modern classic for yourself.
Dacapo

The Dacapo is like a magnificent ship – it's glorious, grand and gorgeous. Its enormous size enables it to fill a large living room effortlessly, transforming your living room into a palatial zone of heavenly rest. Coupled with it's generously deep seating area and Eilersen's indulgently comfortable down back cushions, the Dacapo is ideal for large families to lounge on. With a wide selection of customisable units, this designer sofa gives you the power to build your very own "sofa landscape".
Lift

Eilersen is a brand that seeks to continuously innovate to make its products. The hallmark of Eilersen's innovation efforts, the Lift features a unique built-in lifting mechanism, in which the backrest can be individually raised by 13cm in one swift and easy motion. Combined with the firm neck-roll pillows, this feature enables you to increase neck support thus, comfort. On top of that, the Lift's possesses elegantly brushed stainless steel legs, clean-cut lines and inviting curves. This designer sofa is the perfect marriage of eye-catching aesthetics and top-notch functionality.
See something that might suit your lifestyle needs? We highly recommend that you come down to our showroom to experience these Eilersen designer sofas in person!
---